An Immigration Story: From Calabria to Cleveland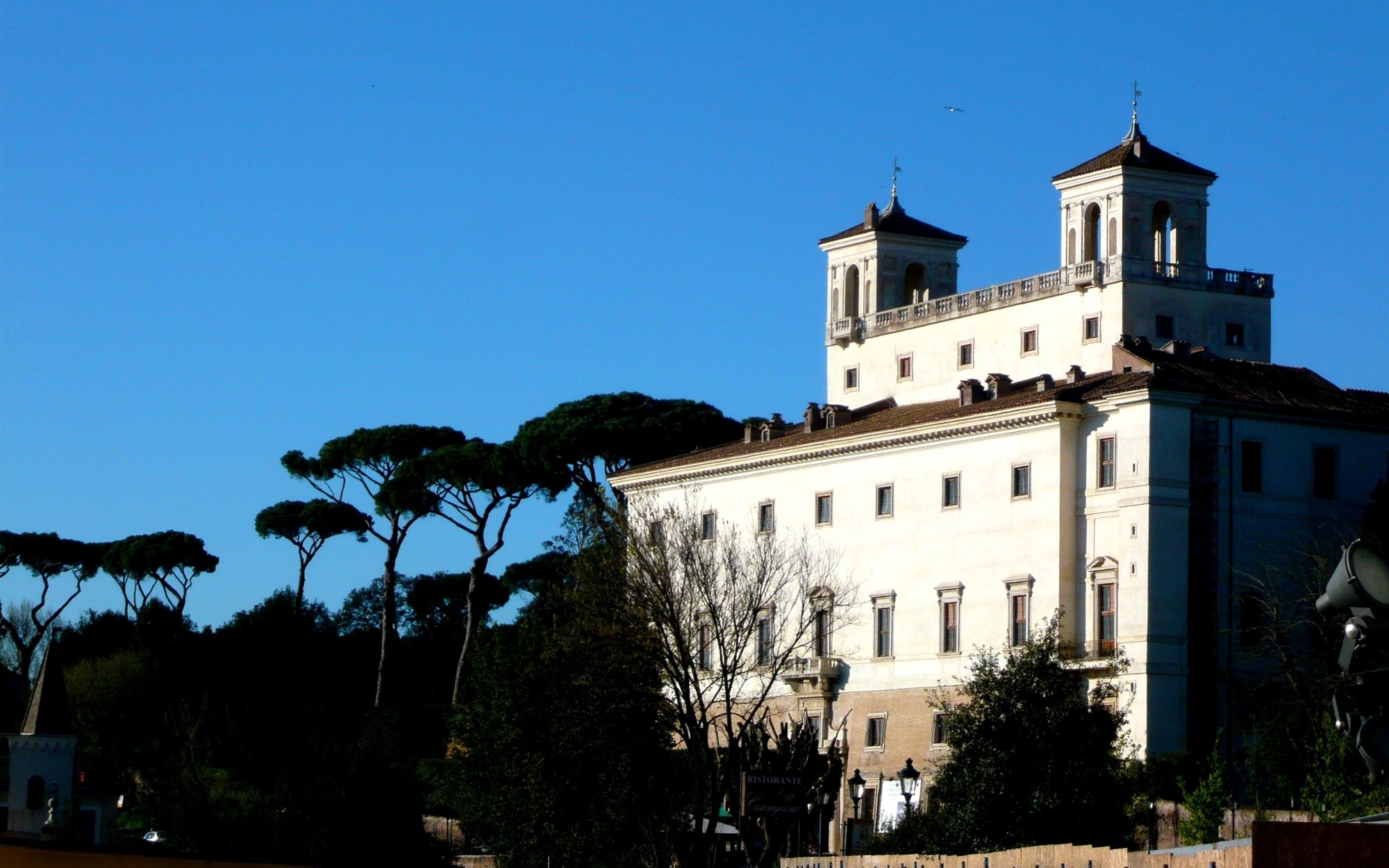 At The Mash-Up Americans, we know you can't move forward until you spend a little time looking back. Our dear Italian-American Mash-Up Tina Bonacci had never heard the full story of her family's immigration journey to the U.S., but when she recently caught her dad in a storytelling mood, she grabbed a notebook and prodded the floodgates open. She learned one of her ancestors managed the Villa Medici; her grandfather only got a spot on the boat from Italy to America by chance; and her great-uncle, a musician, performed during JFK's inauguration. Here is her family's journey to America.
My father, Victor Bonacci, has shared his parents' immigration story with me in bits and pieces over the years. Every time he's started to talk about his parents I wished I could record the conversation but it's never been the right time. We were on the phone when he mentioned that he was helping my seven-year-old niece, Sophia Bonacci, a Japanese-Italian-American Mash-Up, make a family tree for a school project. This led to a two-hour phone call when I learned so many things I never knew — like one of the Bonaccis managed the Medici property in Italy.
The Bonaccis were supposed to receive a part of the land but it was given to someone else in the family.
The Bonaccis were supposed to receive a part of the land but it was given to someone else in the family. I think there were some sour feelings.
Our family on my father's side is from San Mango d'Aquino, part of Calabria. When I was little, I just knew we were from "the laces" of the boot. My great-grandfather, Giuseppe Adamo, first came to the U.S. in 1902 as a teenager, and after going through Ellis Island, worked in coal mines in Scranton, PA. He went back to Italy and was drafted and became a soldier. His parents arranged a marriage to Carolina, and they had three children, Mary, Antonietta, and Nicola, all born in Italy.
Giuseppe came back to the U.S. and settled in Cleveland, Ohio, where he had a shop as a shoemaker. In 1928, he became a naturalized citizen and was able to build a career as a musician, writing music for American presidents. Nicola also became a musician and played during President Kennedy's inauguration.
Not everybody in the family could come to America at the same time. Giuseppe sent for his family as he could. My grandmother Mary, Giuseppe's oldest daughter, was actually married to my grandfather's older brother, Cesar Bonacci, first! She was quite young, maybe 15 years old. Cesar became sick and died shortly after they married. While he was sick, he made my grandmother promise that she would marry his brother, Lorenzo. Mary and Lorenzo married and were expecting their first child in 1937. Mary came to Cleveland to be with her family while she was pregnant, but Lorenzo stayed in Italy.
There was some drama with how my grandfather ended up coming to the America. Giuseppe actually arranged for his daughter Antonietta's husband, Lorenzo Gigliotti, to come to the U.S. But Lorenzo Gigliotti gave his spot on the boat to my grandfather, Lorenzo Bonacci, so he could be with his pregnant wife.
Giuseppe was upset when Lorenzo Bonacci stepped off the boat, since he didn't send for him! But Lorenzo got to be with his wife Mary, who had recently given birth to their first son, John — my dad's big brother and the first Bonacci to be born on American soil.
Born and raised near Cleveland, Ohio, Tina is a 3rd-generation Italian-American who has a fondness for pizzelles, cavatelli and her Grandma Peanut's chocolate Christmas cookie. Tina currently resides in Chicago with her husband of ten years, Mike Bratton, and son, Elliott.