How Do You Celebrate Chinese New Year?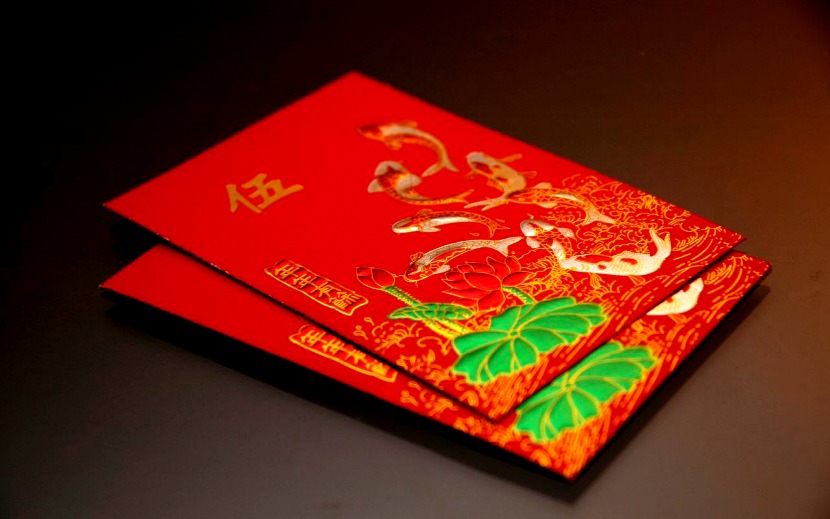 Our Chinese-American Mash-Ups share their favorite memories and traditions on Chinese New Year. [Editor's note: It appears we need more hot pot and red envelopes in our lives.] Happy New Year!
Alex Mackenzie, Chinese-Scottish-American
"Chinese New Year is probably our biggest family holiday. Over the years it's become a bit more boozy as the kids all got older, but it's still great. Everyone cooks a dish – Lion's Head Stew, 8 Jeweled Rice, Red Bean Soup, and more. Even though there's 30 or so of us the food is enough for 100 people. [editor's note: 8 Jeweled Rice!] The Chinese, Scottish, Jewish, German but 'mostly' American family slightly devolves with the baijiu and scotch until we start doing red envelopes.
Just because we like to make the kids suffer, all red envelope giving is done generation by generation, and all the kids have to not just bow but fully ke-tou (kneel and put their head to the floor in front of their elders). Groveling is good, really gets that filial piety going! I used to love this tradition until I got married and now have to shell out bucks to all the younger generations! Just kidding, I still love it. Finally, everyone ends up playing cee-lo or Siwuliu or 4-5-6 for a good remainder of the night. For the kids, it's to introduce a strong ethic of gambling (just kidding). For the adults, it's to win our damn money back from the kids (not kidding?). We used to play mahjong, but way more people can get in on the dice and it's way more fun. Happy New Year everyone!"
Jordan Ho, Chinese-American
"Chicago cold + Chinese New Year = Hot Pot Partay! It's becoming an annual tradition for friends to join in hot pot too. This year, we'll have about 60 people gathering at a restaurant in Chinatown to hang out and hot pot it up. "
Peter Lee, Chinese-Taiwanese-American
"Traditionally, elders give the kids hongbao (a red envelope of cash) on New Year, which symbolizes good luck and prosperity. When I was little, I would hoard the cash and hide the envelopes around random parts of my room. Once I got out of college I started giving hongbao to my younger cousins and stopped getting them myself. It was sometime in my twenties that my mom made me come back to my childhood home to clean out my old room. I did and found a couple hundred dollars hidden from when I was probably 12! It was awesome."
Robbie Lee, Chinese-American
"I used to go over to my grandparents house and I would pour tea for each them. After that they each gave me a red envelope filled with money! (Because Chinese that's why.)"
Team Mash-Up is the brain trust of smart minds and savvy creators, that builds all the cool stuff you see here.