Podcast Ep 8: A Rapper & Her Grandma Tawk Love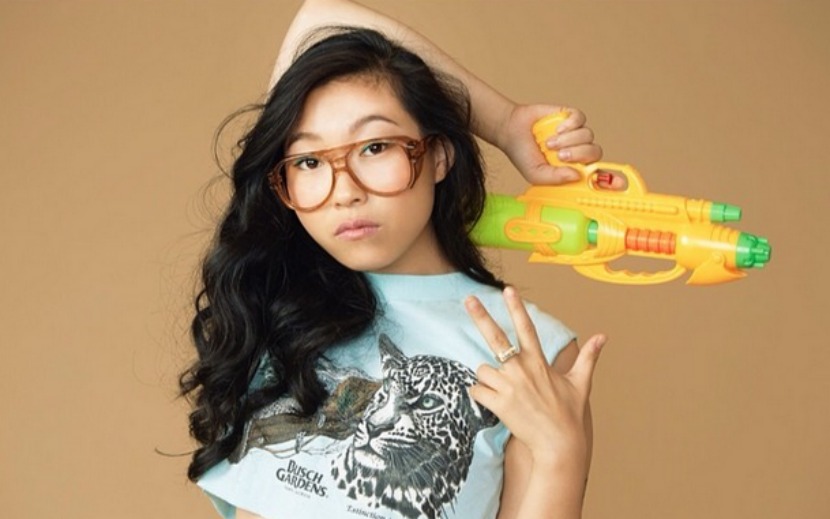 We're talking luv, race, and representation with Awkwafina aka Nora Lum, Korean-Chinese-American rapper and entertainer. Plus, we hop on the phone with her grandma to get some love advice from a lady who was married for 58 years. Mao would not approve.
Listen to "Tawking Love," and subscribe to our new podcast on iTunes or on your favorite audio app like Stitcher or TuneIn. Or just keep coming right back here.
A highlight from the episode, Awkwafina on getting out of an unhealthy relationship:
"That break up saved my life I think. I was in college and I met a guy who kind of embodied the settled in Williamsburg mystique, like going to brunch, cooking, that kind of thing…and I was in college. It's like 'this is what I want when I graduate!' and he was like 31, 32. He worked in film and it was a really weird relationship and then we were together for over a year, 2 years and then when we broke up he literally found a girl a week later, had a kid an married her and still texted me and said, 'Hey my son is coming.' It's like, 'Why are you texting me?'
There was a moment though, this is revealing a lot, but there was a moment where we were sitting on the couch arguing because I never really knew what I wanted to do. This was a point of contention between us and so one day we were arguing and I was 22, 23 at the time and I was like, 'When I'm 25 I'm going to be something.' I told him that and then he defensively said, 'When you're 25 your life will be exactly the same.' When he said that to me, after we broke up and after all this stuff happened [becoming Awkwafina] I always think about that moment."
.
Watch our video of Awkwafina from last year:
And check out other great dating advice from our immigrant parents and grandparents
We're in your ears, yo. Subscribe!
This podcast is produced by American Public Media and Southern California Public Radio, KPCC. It is supported in part by an award from the National Endowment for the Arts. To find out more about how the NEA grants impact individuals and communities, visit www.arts.gov.
Team Mash-Up is the brain trust of smart minds and savvy creators, that builds all the cool stuff you see here.