Mash-Up Gift Guide: 10 Mashy Books For Kids Of All Ages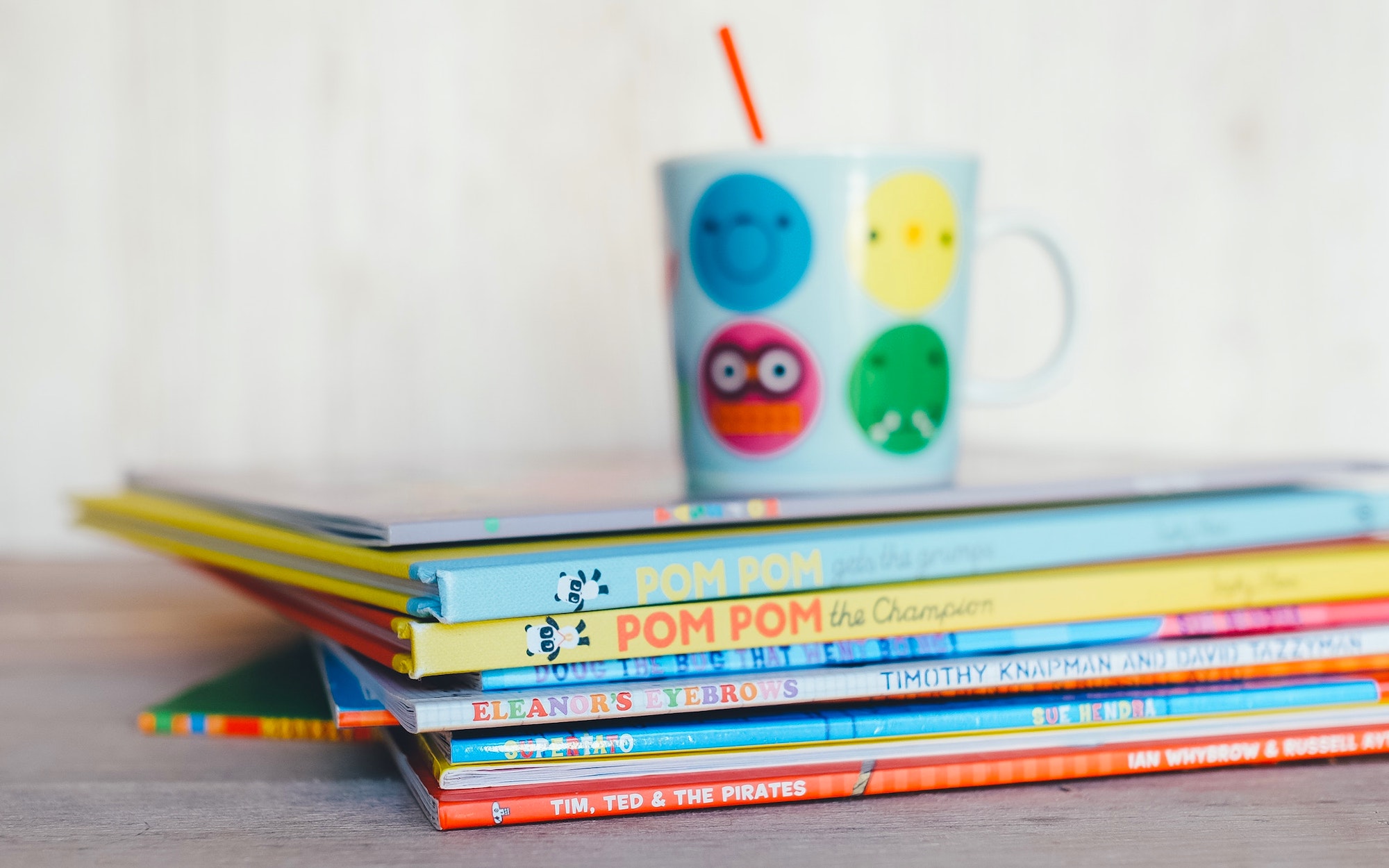 Is there anything more delightful than reading a really great children's book? Possibly the only thing that comes close is GIFTING a really great children's book. In either case, we have you covered with these 10 favorite choices for Mash-Up kids. We love these books because of the stories, the illustrations, and especially because they feature kids and families from lots of different mashy backgrounds.
Board books
Little You
By Richard Van Camp $9.86
"You are life / and breath adored" is probably my favorite line from this gentle, understated board book. The illustrations are lovely and engaging, and the text is gorgeous (and short enough to read before even the most rushed bedtime).
Ten, Nine, Eight
By Molly Bang $6.99
Also in Spanish as Diez, Nueve, Ocho Another great bedtime read! A little girl counts items in her room as she gets ready for bed, from "10 small toes all soft and warm" all the way down to "1 big girl all ready for bed." This one also gets bonus points with me (tired mom) because it's the daddy that puts her to bed.
Ten Tiny Babies
By Karen Katz $7.98
This book stands out among all the other counting-to-ten board books because of its clever layout: all of the page spreads are split 80/20, so that the punch line for each baby is revealed after the reader turns the page. The text rhymes, the illustrations are bright, and it ends with 10 adorable babies of all colors, asleep in bed.
Picture books
Alma and How She Got Her Name
By Juana Martinez-Neal $11.52
Also in Spanish as Alma y cómo obtuvo su nombre Alma has a super long name: Alma Sofia Esperanza José Pura Candela. "It never fits," she grumbles to her Papi. And that's the start of Alma's search for her identity, as her father guides her though the family history that inspired such a long name. The artwork in this one is so beautiful!
Last Stop on Market Street
By Matt de la Peña $13.49
Also in Spanish as Última parada de la calle Market Every Sunday after church, Jackson and his grandma, Nana, board the bus to go to Market Street. Jackson has a lot of questions: Why don't they have a car like his friend Colby? How come they always have to get off in the dirty part of town? Nana, who with every answer encourages Jackson to see the beauty of the city and the people they encounter, is one of my very favorite children's book characters.
Marisol McDonald Doesn't Match / Marisol McDonald no combina
By Monica Brown $14.75
Marisol McDonald has flaming red hair and warm brown skin. Her favorite lunch is peanut butter and jelly burritos. She may not make sense to other people, but to Marisol (and all of us other Mash-Ups), these seemingly mismatched things go together perfectly.
A Moon for Moe and Mo
By Jane Breskin Zalben $15.17
Moses Feldman and Mohammed Hassan, aka Moe and Mo, meet by chance at the grocery store where their moms happen to be shopping. They have different backgrounds, but because of their similar curly dark hair, brown eyes, and olive-toned skin, the storeowner mistakes them for twins. That's the start of a delightful friendship between two boys (and two families) who aren't so different after all.
Drawn Together
By Minh Lê $10.91
When a young boy goes to visit his grandmother, their language and generation gap leads to confusion and silence. But then something wonderful happens: Art draws them together! The text in this book is spare, propelled forward by phenomenal illustrations that capture both the longing to connect and the joy of creativity.
Dreamers
By Yuyi Morales $12.65
Also in Spanish as Soñadores This book tells the story of a mother and son who cross a bridge and become immigrants. They walk, a little lost, through this strange new land until they come to a marvelous place: The library! From the vibrant, mixed media artwork to the way the story celebrates books and the gifts immigrants bring, there's so much to love.
A Big Mooncake for Little Star
By Grace Lin $16.19
This story starts as Mama and Little Star make a mooncake (an Asian treat) in the kitchen. Little Star isn't supposed to touch it; but in the middle of the night she can't help taking a little nibble from the edge, another the next night, and so on until the mooncake (or is it the moon?) wanes to a crescent. A lovely and warm book that also helps kids learn about moon phases!