Finding Home in the Most Unexpected Place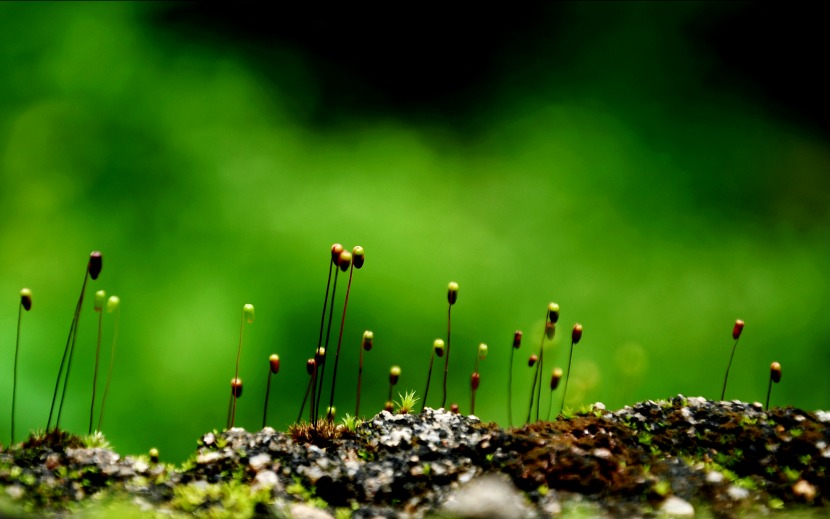 At The Mash-Up Americans, we know that finding community — people who get us, who don't question why kabobs speak of family, who understand that sometimes broken English is better English — is crucial to feeling at home. We've all experienced being strangers in a strange land. When you're an Arab living in lily-white Wisconsin, sometimes the thing that makes you feel like less of a stranger is a cheese danish. Our Iraqi-Irish-American Mash-Up Reem Tara Totonchi explains.
Madison, Wisc. is not exactly known for being a highly populated Arab area. There are about ten thousand Arabs living in Wisconsin and, of that number, just 800 of us live in Madison. 800 people. I have literally been to a wedding with that many people in attendance (an Arab wedding, of course). A single wedding comprises the Arab population in Madison. Compared to Chicago, where I grew up, this city can feel very small.
About six years ago, I tried out a new bakery in town. The owners are Middle Eastern, which I knew before I ever laid eyes on them. The first time I walked inside, I noticed the usual bakery staples: doughnuts, cookies, customers drinking smoothies, and the smell of fresh bread and coffee. But mixed in with these scents was something familiar; a spicy, meaty smell that I knew well and that made my stomach growl. I rounded the corner to see the telling sign: Kabob lunch special! I felt my smile widen.
I asked for a cheese danish from the woman who stared at me from behind the counter, waiting for more than just my order, it seemed. I felt her gaze fall upon my eyes and nose as I looked right back at her distinct features. I felt the rising sense of excitement that was coming from both of us as we sized each other up.
I feel like I'm always searching for little glimpses or pops of the familiar, and am often left disappointed.
"Where are you from? Where is your father from?" she finally asked with a slight, knowing smile. I smiled back, relieved that she asked first, and told her, "Iraq. My father is from Baghdad."
Her eyes lit up and she called out to Nabeel, who was in the back of the bakery. I laughed quietly; of course there was a Nabeel here! They are Lebanese, so we are unofficial cousins. We chatted for a bit. They asked me if I'm married and how often I visit my parents. Priorities, right?
After some easy conversation with Mary and Nabeel, I left the store with a packet of flat pita bread (the type that goes perfectly under kabobs), a little container of muhammara, a cheese danish, and a promise to return soon. I felt the lovely familiarity of home and family wash over me, one that I don't feel often in Madison.
My life back in Chicago is filled with so much Arab. Whether I venture out with my father to the grocery stores at Lawrence and Kedzie to buy fresh spinach pies and pounds of okra, or I hit up a cousin's barbecue, the Arab presence is strong. I can't keep track of the number of weddings I've been to where belly dancing scarves lay across each and every guest's seat. In Chicago, I am surrounded by Arab people, food, and music all the time. It is a loud, warm, pushy, and loving presence that overwhelms me in the best way possible.
I do not sense this presence in Madison. I feel like I'm always searching for little glimpses or pops of the familiar, and am often left disappointed. I don't feel like I've found my people here. Which is why I go back to that bakery once every few months, just to make small talk with Mary and Nabeel. We smile at each other. I always feel a pleasant chill run down my spine when I'm there. The familiarity of the accents, the thick, white eyebrows on Nabeel that remind me of every older male family member, the smells of the food…sometimes I just need to take it all in. My heart simultaneously soars and aches as I cradle this tiny connection to my family and history while missing the daily interactions I have in Chicago.
There is a tenderness in just being near them that softens me. Visiting that bakery keeps my feet firmly on the earth and the comfort of family in my heart.
Arab with a side of cheese danish. I'll take it.
Reem Tara Totonchi is an Irish-Iraqi-Chicagoan living in Madison, Wisc. She loves teaching, making music, writing, baking, admiring colorful produce, trying on hats, laughing at dogs, and creating new sandwiches. She spends her days teaching piano lessons and her nights trying to find the balance between yoga and meditation practice and binge-watching old sitcoms.