Mash-Up Gift Guide: Best Book List, Teen Edition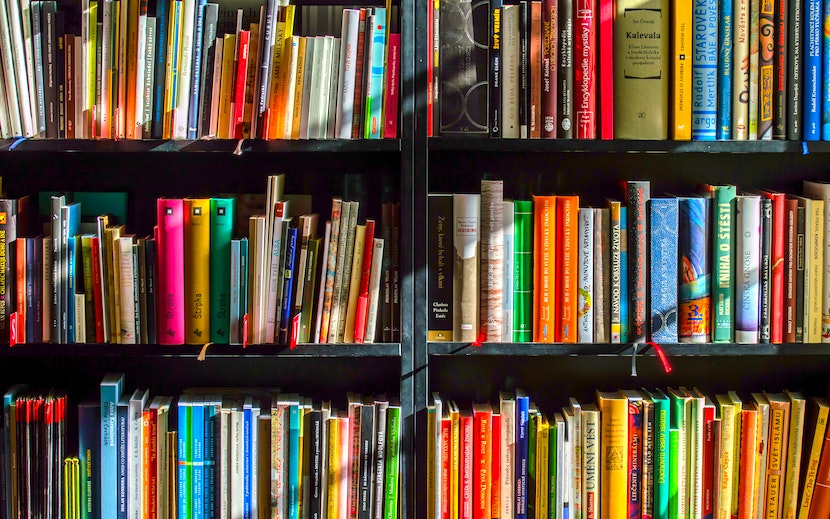 We love the kids in our life — all the black, brown, white, yellow, Spanglish-speaking, Korean-food-eating, Latin Jewish kids. And we love to read to them! For the younger set, we've got lots of book choices here and here! But what happens when our babies turn into tweens and teens? Presenting: Our very best mashy book picks for the not-quite-grown-up Mash-Up kids in our life.
Glimmer of Hope
By The March For Our Lives Founders $12.21
They launched a mass movement and continue to prove that the next generation will be our best. The incredible teens who founded March For Our Lives have written and put together Glimmer of Hope: How Tragedy Sparked a Movement, including essays, speeches, posts from social media, along with first person accounts of the day of the shooting and the return to school two weeks later. It's also a guide on how to launch a movement in the digital age, and 100% of net proceeds from this book will be paid to March For Our Lives Action Fund.
American Panda
By Gloria Chao $11.55
A 17-year-old freshman at MIT on track to become a doctor and marry a preapproved Taiwanese Ivy Leaguer. Too bad she hates germs and biology and loves (not Taiwanese) Darren Takahashi. What secrets do we tell about ourselves to our immigrant parents, and what sacrifices do we make to please the people who sacrificed everything for us?
Tyler Johnson Was Here
By Jay Coles $13.99
Beautiful, heart-wrenching, and powerful. Tyler Johnson Was Here tells a fictional story that feels too close to our reality, but painfully reminds us it's the reality we need to see. From themes of grief and injustice to issues of gun control and the Black Lives Matter movement, this book is the truth of so many Americans who have yet to see justice or feel safety in their own country.
Carry On
By Rainbow Rowell $9.89
While JK Rowling tries to convince us her books were secretly always diverse and inclusive, Carry On is the genuinely charming and magical Harry Potter parody slash meta fan fiction we deserve. Packed with romance, mystery, and adventure, this book tells the story of teens who can't be sorted, while also serving as a politically minded allegory about sexual, ethnic and class identity.
The Poet X
By Elizabeth Acevedo $14.81
Written by award-winning slam poet, Elizabeth Acevedo, this novel-in-verse is about an Afro-Latina heroine who tells her truth with passion, power, and words, words, words. Xiomara Batista pours all her frustration and feelings onto the pages of her notebook, refusing to be silent in face of a world that pretends it can't hear her.
It's Not Like It's a Secret
By Misa Sugiura $12.59
A lesbian Japanese high schooler falls for a Mexican-American classmate. Nuff said.
Monday's Not Coming
By Tiffany D Jackson $12.59
"How can a teenage girl just vanish without anyone noticing that she's gone?" Monday Charles is missing, and only her best friend Claudia seems to notice. This story is filled with mystery and thriller elements, but book is so much more than that, exploring community relationships, class politics, and the lack of attention paid by authorities to missing black girls. Who's really responsible for your well-being? Your family, the government, or your community?
The Sun Is Also a Star
By Nicola Yoon $14.10
We've got Natasha, a science geek and undocumented immigrant from Jamaica who is being deported at the end of the day with the rest of her family. Then we've got Daniel, the son of South Korean immigrants whose family wants him to become a doctor while he dreams of being a poet. When they #loveatfirstsight, this book asks us to consider the life-changing impacts of the smallest gestures. This book also gets a shout out for most stunning book cover because WOW.
Dreamland Burning
By Jennifer Latham $13.29
A historical fiction mystery with two biracial protagonists? Sold. In this story, a biracial teen seeks to solve the mystery of a long-dead corpse found on her family's property, and as the mystery unravels, it toggles between her and her biracial ancestor, tying in the Tulsa race riot of 1921 and the history of race relations in our country.
The Absolutely True Diary of a Part-Time Indian
By Sherman Alexie $10.78
Compared to the other books on this list, this book is an old classic, and deservedly so! Heartbreaking and funny, it tells the story of Junior, an aspiring cartoonist who grew up on an Indian Reservation and leaves his "rez" school for an all-white high school nearby. Filtered through Junior's witty narration and cartoons scattered through the book, this book is the kind of realistic eye-opener all teens should read.