Mash-Up Guide: Books To Stave Off Our Existential Dread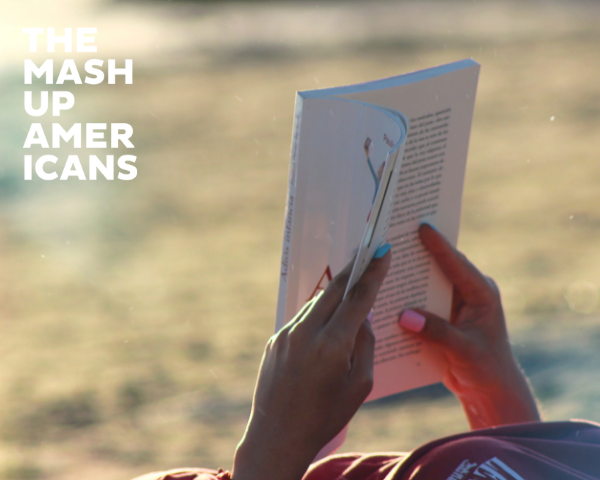 We're in the dog days of summer and we're staying horizontal and reading. Here's what's on our list this summer.
Mash-Up Reading list at the moment:
Man's Search For Meaning
By Viktor Frankl $21.34
As relevant today as when it was first published in 1946. Viktor Frankl accounts his time in Nazi concentration camps and his theory of the human will to find significance, purpose and strength in times of great despair.
Severance
By Ling Ma $15.81
A satire for the end of the world. We follow Candace Chen, first-gen Millennial office drone, through a post-apocalyptic NYC. It's stunning, it's hilarious, it's a heartfelt tribute to the connections that drive us to do more than survive.
What My Bones Know
By Stephanie Foo $26.04
This book stands out among all the other counting-to-ten board books because of its clever layout: all of the page spreads are split 80/20, so that the punch line for each baby is revealed after the reader turns the page. The text rhymes, the illustrations are bright, and it ends with 10 adorable babies of all colors, asleep in bed.
The Ministry for the Future
By Kim Stanley Robinson $27.90
Fictional eyewitness accounts tell the story of how climate change will affect us all. An extraordinary work of science fiction that will change the way you think about the climate crisis and the real future of our world.
The Vegetarian
By Han Kang $15.81
Nightmares drive Yeong-hye to denounce eating meat in this Kafka-esque tale of power, obsession, and one woman's struggle to break free. Terrifying and terrific.
Olga Dies Dreaming
By Xochitl Gonzalez $26.03
The tale of a status-driven wedding planner, her congressman brother, her absent mother, her Puerto Rican roots — all in the midst of Hurricane Maria.
Happy-Go-Lucky
By David Sedaris $26.97
A new collection of personal essays by David Sedaris that captures what is most unexpected, hilarious, and poignant about our recent upheavals and expresses both the misanthropy and desire for connection that drive us all.
This Time Tomorrow
By Emma Straub $26.04
On her 40th birthday, Alice wakes up in 1996 as her sixteen-year-old self, reuniting with the younger version of her father in a charming time travel twist on a moving father-daughter story.
Essential Labor
By Angela Garbes $24.17
A reflection on the state of caregiving in America, and an exploration of mothering as a means of social change. Writer Angela Garbes found herself pondering a vital question: How, under our current circumstances that leave us lonely, exhausted, and financially strained, might we demand more from American family life?
The Book of Form and Emptiness
By Ruth Ozeki $27.90
Thirteen-year-old Benny Oh begins to hear voices belonging to the things in his house. As his mother develops a hoarding problem, the voices grow more clamorous. Thus begins a riveting plot, vibrantly engaging everything from jazz, to climate change, to our attachment to material possessions.