Mash-Up Spotlight: Crystal Kim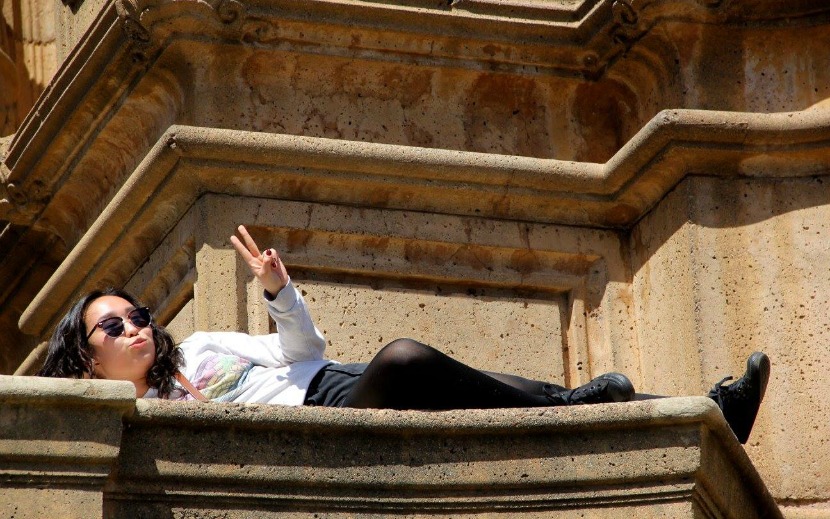 We're featuring you, the most wonderful members of our Mash-Up community. We're so grateful for your smarts and your support. Get to know each other, Mash-Ups.
Today we get to meet one of our Summer 2017 interns, Crystal Kim. Born and raised in the predominantly white suburbs of Philly, Crystal Kim is a Korean-American who can't help but ask questions to answer a question. As a Theatre Arts student at Brown, those questions guided her to challenge the prevalence of whiteness in the student body and work to create inclusive spaces in the university's theatre world. Initially, she thought she would be an architect or start a non-profit, but then she stumbled upon theatre after an advisor suggested she take an acting class. One impulsive act and a couple years time has her headed to UC Irvine for an MFA in Acting this fall to pursue her dream of playing Matt Damon's damsel in distress in the next Great Wall installment.
How did you discover The Mash-Up Americans?
Since moving to LA, I've found myself in my car A LOT. Half of the time I'm scared of getting a blood clot. The other half is devoted to podcasts and public radio. I first heard The Mash-Up Americans on KPCC. I checked out their website and received the warmest virtual hug that screamed, "What's up?? Where you been?" When I meet someone I click with, I get tingly "braingasms" or ASMR and that's exactly what happened when I first read Mash-Up's site. Finally, a website that makes me feel like a goddess in my skin.
What does it mean to you to be Korean?
I associate so much of being Korean with speaking Korean. I'm competent but still shy about my speaking abilities. It was my first language; I learned English in kindergarten. But then I had a racial identity apocalypse as a teen and refused to speak Korean. I'm realizing there is so much beyond language that I'm connected to that keeps me close to my culture.
What's your side hustle?
Honestly, finding free food. My students love giving me food, I think in large part because it's entertaining to watch how much I enjoy eating. I shamelessly accept everything.
What do you aspire for America to be for the next generation?
I want a country that appreciates the immense power and joy immigrants offer us. One so overflowing with Asian American heroes my kids aspire to be that inspirational posters are an inch thick on their walls. Bye bye systemic racism. Unity. More empathy…I'm starting a list.
What gives you joy?
Any work that empowers marginalized communities and uplifts their voices. Theatre. Korean barbecue. Diners. Lazy Sundays. Storytelling. Second helpings.
You can find Crystal on Facebook and Instagram.
And if you're interested in a Fall 2017 internship, apply here!
Team Mash-Up is the brain trust of smart minds and savvy creators, that builds all the cool stuff you see here.