A Muslim Mixtape To Get You Through Ramadan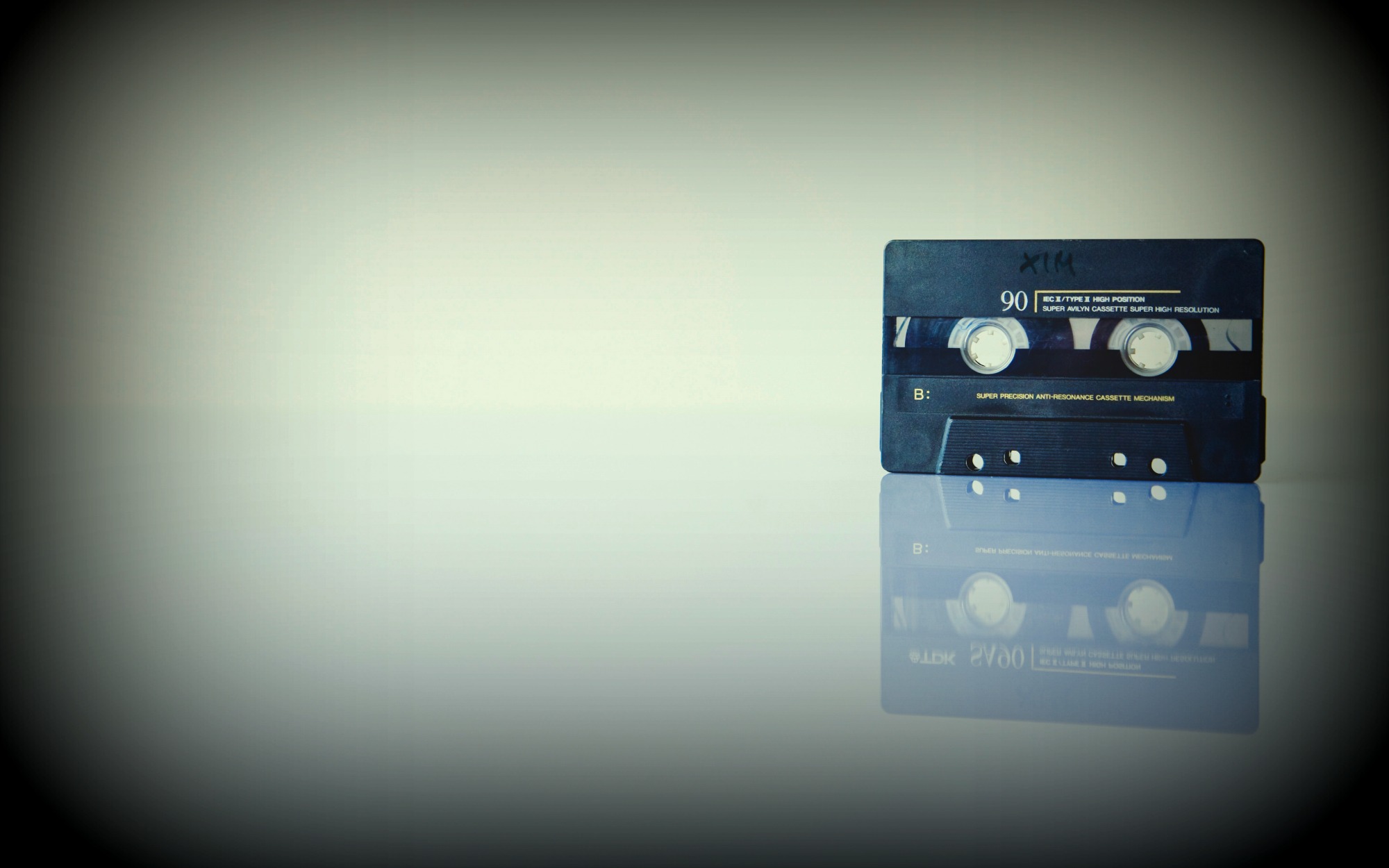 Ramadan Mubarak, Mash-Ups! That is, happy Ramadan, the month in which we celebrate the revelation of Quran to Muhammed and we do our best to refrain from everything from unkind thoughts to sex to bad language to, of course, food. Music could fall into that category — but Ramadan doesn't mean refraining from joy or power, and nothing makes us feel more joyful or empowered than a perfect track. At a time when we're fighting anti-Muslim bigotry from every direction, we're gonna take the joy where we can get it, so we've asked our Desi-Muslim-American Mash-Up Tanzila Ahmed to provide us with a Ramadan playlist to get through our fast. Because tbh, we are down with religious tradition, but we are not so good at the hunger thing.
As a Muslim teenager growing up in America, one of the clearest memories I have is my parents swatting at my hand when I went to turn on the car radio in the month of Ramadan. It was usually followed up with, "Eh, no music! It's Ramadan. None of this Rap-Bap, Punk-Dunk during the holy month!" They would then pop in a cassette tape of Quranic verses while I would teenage rage stew in the passenger seat.
The thing is, Ramadan isn't just a month of fasting from water and food, sun up to sun down. You are supposed to refrain from cigarettes, sex, dirty thoughts, being mean – a basic month of showing restraint. And given the content of most pop music on the radio, I'd say the lyrics are quite questionable, especially given the month of Ramadan. Some scholars will even say that music in Islam is haram, or forbidden, even outside of Ramadan.
But I believe music has the ability to transport us from the grind, shift us from the most entrenched ideas, and persuade us to act, even regarding the most difficult social justice issues. Whether you are fasting for Ramadan or showing up for Muslims at airport protests, I've found a few tracks that I would give a thumbs up to for Ramadan listening this season. These tracks are by Muslim-American musicians singing some pretty powerful lyrics, and you don't have to be Muslim to enjoy them.
"Inshallah, Mashallah, Hopefully No Marshall Law," the opening line of Swet Shop Boys' song "T5," is hands down one of the most powerful lyrics of this moment. So powerful, it was used as protest chant at LAX when 8,000 people showed up to protest the Muslim Ban earlier this year. Swet Shop Boys is a dynamic duo of Riz Ahmed (who you might recognize from Rogue One and The Night Of) and Heems, aka Himanshu Suri (formerly of Das Racist).
This beautiful song celebrates the lives of refugees. It was written in direct response to the burgeoning idea of banning people from traveling freely in North America. The video uses footage shot in 19 nations over five years through travels with Islamic Relief USA. The rapper is an Iraqi-Canadian Mash-UP who goes by the name of Narcy and is always playing with lyrics on the the margins of being Muslim such as his song "Phatwa."
A hijab is a piece of cloth that is worn by some Muslim women. In the Western world, the hijab has turned into a symbol of tokenization and oppression. Mainstream media can't stop talking about orientalization of a Muslim woman in hijab — taking the narrative from the very women wearing them. Which is why this video for Mona Haydar's empowering "Hijabi" is so femme fatale, especially with lyrics like: "You only see Oriental/ You steady working that dental/ You poppin off at the lip/ And run ya mouth like a treadmill/ Not your exotic vacation/ I'm bored with your fascination." Preach.
Remember when the Yemeni bodega owners of New York City shut down for a day in protest of Trump's attack on Muslims? The whole city closed up shop. In this song, Queens-based Anik Khan pays tribute to the Arab and Yemeni workers and how they lovingly use the term "habibi" and always serve their neighborhoods. In Arabic, the word habibi means "beloved."
The track opens up with Yasiin Bey (formerly known as Mos Def) saying "Bismillah," which means "In the name of Allah" and is the phrase that is, in Muslim tradition, to be repeated before starting anything. Tribe Called Red is a Native American crew that makes beats for the lyricists Narcy and Yasiin Bey in this track. In this video you see Narcy and Yasiin Bey smuggling across borders under the cover of burka, eventually leading to a sunset prayer on the dunes.
The keffiyeh is a scarf worn by Palestinians as symbol of freedom. U.K.-based Palestinian rapper Shadia Mansour wrote this song in response to discovering that an American company had created a blue-and-white keffiyah with the Star of David. A femme MC, Shadia Mansour raps almost exclusively in her mother tongue of Arabic as a form of pushing back and fighting for justice.
This gorgeous video was shot in the canyons of New Mexico at an American Muslim healing center called Dar Al Islam. It features legendary Minnesota rapper Brother Ali, spitting rhymes like "My power comes from the Most High/ Lord God of the globe sky/ Soul vibration is so fly I can walk on water no lie." Dancing in the video we see Al Taw'am — twin sisters who are Minneapolis-based and who have appeared in NBC's dance show World of Dance.
Oakland-based rapper Alia Sharrief hosts the online hip hop platform The Hijabi Chronicles and performs with ferocity. Her lyrics are driven with purpose and god, all with the gritty sounds of the East Bay. Her grandmother, Margeret Block, a well-known Black Panther, is Alia's inspiration for what she does.
Born to Palestinian-Syrian immigrants, this Detroit based up and coming rapper uses Arabic laced beats and fiercely street word play to get his point across. Just check out the opening line for this track "I've been working with purpose/ Circling verses like a Dervish, behind curtains to earn it/ Danced with demons and serpents/ Just for me to resurface." With beats like that, I'm sure this isn't the last we've heard from Omar Zidan.
When you fast from food all day – it's almost starts to feel like you develop a crush on certain food items. For those moment the Malaysian born Los Angeles based singer songwriter Yuna has the perfect song for you. This track was filmed on the steps of Los Angeles and features a musical mentor of Yuna's, the dancing and soul singing Usher.
I grew up being told that Eid – which is the celebration of the end of the month of fasting for Ramadan – is like Muslim Christmas. This really never jived with me because my parents never gave Eid gifts, there was no Eid Santa, and where were the Eid songs that we could play on the radio? The east coast based punk band The Kominas have come to the rescue with this high energy punk track Eid Mubarak.
And there you have it! Now you have a solid mixtape to listen to as you get yourself through this month of fasting. Check it here on Spotify!
What's your fasting trick? Tell us!
Tanzila "Taz" Ahmed is an activist, storyteller, and politico based in Los Angeles. She works on a mash-up of culture-shifting-civic-engagement projects at the intersection of being Desi-Muslim-American. These include amplifying South Asian American music at mishthimusic.com and Muslim American voices at goodmuslimbadmuslim.com podcast & #MuslimVDay cards. You can follow her @TazzyStar.