Podcast Ep 20: Becoming American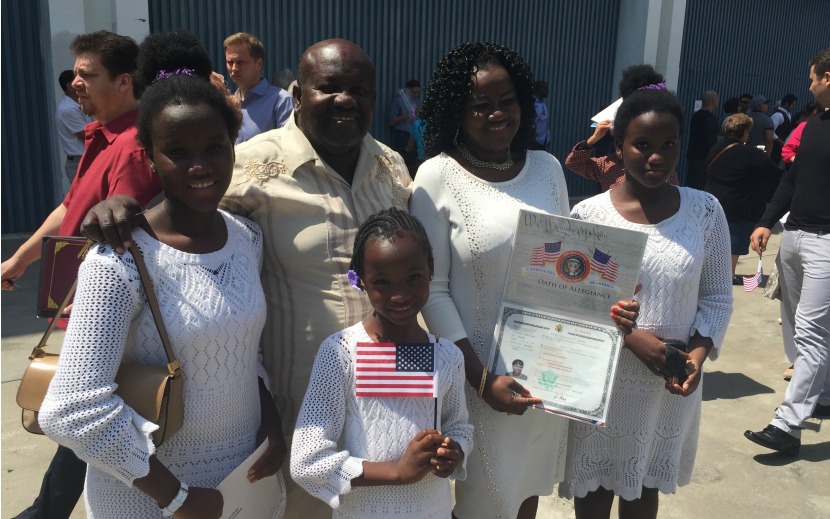 Becoming American
At Mash-Up HQ, we always try to remember to be grateful: We didn't have to cross any borders, take any tests, or prove in any way that we belong here. We were lucky enough to be born American. We are American. But what does it mean to become American?
In this episode, Rebecca + Amy visit a naturalization ceremony in LA; take a citizenship test on air to see if AP US History had any lasting impact; and get deep on what it means to make America your home with Mia Lehrer, an acclaimed landscape architect with Jewish and Salvadoran roots who chose to become a citizen after decades in the U.S. Also? She's Rebecca's mom.
Check out our images from the day these beautiful people became American.
Love the music on our podcast? Us too. So we're giving you EXTRA JAMS! Check out our Yay America! Spotify playlist.
Listen to "Becoming American" and subscribe to our podcast on iTunes or on your favorite audio app like Stitcher or TuneIn. Or just keep coming right back here.
This podcast is produced by American Public Media and Southern California Public Radio, KPCC. It is supported in part by an award from the National Endowment for the Arts. To find out more about how the NEA grants impact individuals and communities, visit www.arts.gov.
Team Mash-Up is the brain trust of smart minds and savvy creators, that builds all the cool stuff you see here.