Best of The Mash-Up Americans Podcast 2017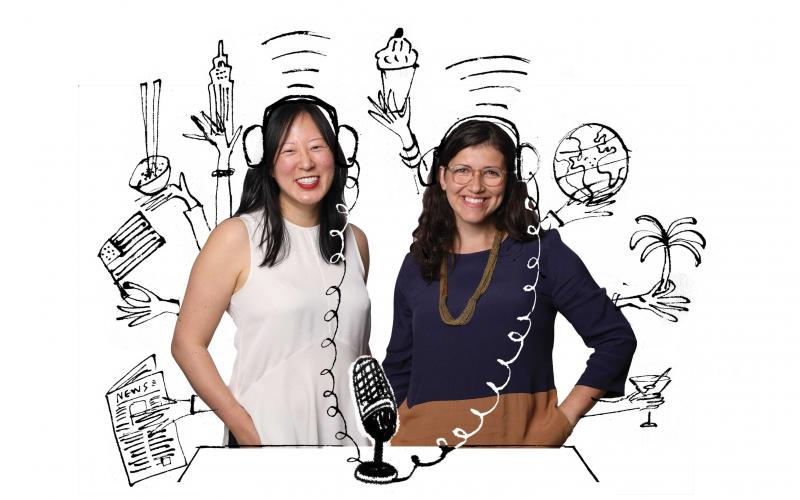 Here are some of our team's favorite episodes of The Mash-Up Americans podcast from this year, so when you need a Mash-Up infusion this is a great place to start!
Ep. 34: You're Gonna Marry Who? (1/31)
Featuring Anthonia Akitunde and Rebecca Pfiffner
Ep. 35: Lena Waithe On Being An Artist In The Time Of Trump (1/18)
Featuring Lena Waithe
Ep. 38: How To Save The World With Rhea Suh (2/28)
Featuring Rhea Suh
Ep. 39: Soledad O'Brien Sees All Sides (3/17)
Featuring Soledad O'Brien
Ep. 42: Are We All Immigrants? Nope. (4/28)
Featuring Sarah Eagle Heart
Ep. 43: Living In Sickness And In Health (5/11)
Featuring Suleika Jaouad
Ep. 49: The Secret Lives Of Our Immigrant Parents (10/30)
Featuring Brenda Gonzalez, Vanara Taing, and Vanny Pat
Ep. 50: Live In New York: Let's Talk About Sex (11/14)
Featuring Ti Chang, Maeve Higgins, Sopan Deb, Tobin Low, and Travon Free
Ep. 51: What's For San Giving? (11/20)
Featuring Francis Lam, Nishta Mehra, and Veena Mehra
Ep. 53: Enemy Territory (12/5)
Featuring Maz Jobrani and Bonnie Frumkin Morales
Subscribe to our podcast on Apple Podcasts or on your favorite audio app like Radiopublic or Stitcher or TuneIn. Or just keep coming right back here.
Team Mash-Up is the brain trust of smart minds and savvy creators, that builds all the cool stuff you see here.