Podcast Ep 45: Mash-Up Live! Fueled By Mezcal And Immigrants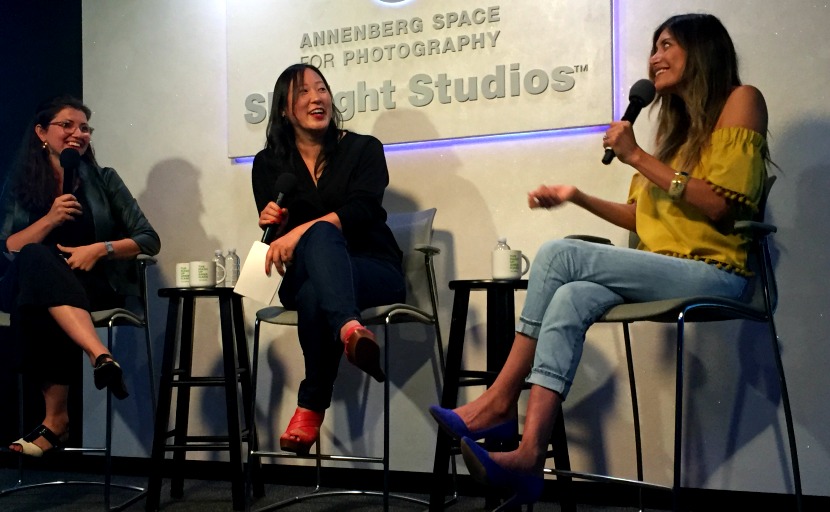 Fam, we recorded a live show!  KPCC In Person presented Mash-Up live featuring the one-and-only Bricia Lopez. Bricia is a Mexican-American Mash-Up and the official mezcalera of LA! (We may have gotten drunk.) Bricia is a partner at Guelaguetza Restaurant, which was founded by her father and is LA's temple for Oaxacan cuisine. We talked about what it was like seeing her first white person, how bulgogi and carne asada are the basically the same, and why she is so proud to be an immigrant. Thank you to KPCC In Person and Skylight Studios for producing the event.
You also get a bonus podcast today: Included in this episode is the live recording of The Limit Does Not Exist, which is hosted by Christina Wallace and Cate Scott Campbell and is available on Forbes and Podcast One. If you believe that creativity, science and technology are better together, The Limit Does Not Exist is for you! Stick around after our episode for their conversation with the science writer Jennifer Ouellette.
Bricia Wins
Bricia On Empathy:
My whole thing is, you change the world one person at a time. So if you can change one person's opinion of an immigrant, that's amazing. If I can have one person who may not like my people, and my community, meet me and just understand my story and where I come from and get to know me, maybe they can influence their circle.
KPCC Let's Podcast Live Event House Tunes:
Listen to "Mash-Up Live! Fueled By Mezcal And Immigrants" and subscribe to our podcast on iTunes or on your favorite audio app like Stitcher or TuneIn. Or just keep coming right back here.
We're in your ears, yo. Subscribe!
This podcast is produced by American Public Media and Southern California Public Radio, KPCC. It is supported in part by an award from the National Endowment for the Arts. To find out more about how the NEA grants impact individuals and communities, visit www.arts.gov.
Team Mash-Up is the brain trust of smart minds and savvy creators, that builds all the cool stuff you see here.