Podcast Ep 31: Today, We Are Grateful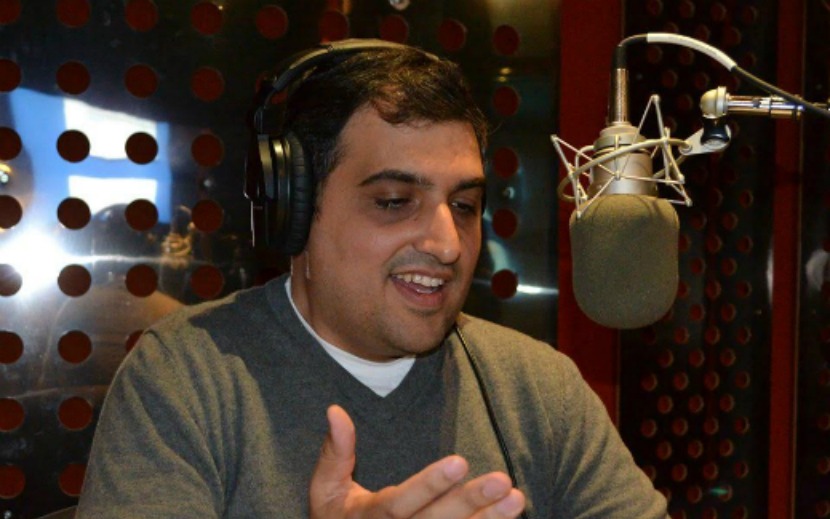 This Thanksgiving, we remember that we stand on the shoulders of giants: Our immigrant parents, grandparents, and beyond. So how we live lives worthy of their sacrifices, while still being true to ourselves? Our Iranian-Jewish-American immigrant Mash-Up Roben Farzad, creator and host of the podcast Full Disclosure, has some surprising answers for us, and a whole lotta insight on how to create your own happiness while doing so.
For more on Roben, check out his bubbemeise and more here!
Young Roben's Iranian Passport Photo:
Roben Farzad On His Father:
My dad was very much weakened in this country. In Iran he was a celebrated doctor, and when he came to the United States, he was going off to Kaplan classes to try to learn English. He really did not have the "luxury" of holding my hand and easing me gingerly into the American experience.
Roben's Miami Days
Listen to "Today, We Are Grateful" and subscribe to our podcast on iTunes or on your favorite audio app like Stitcher or TuneIn. Or just keep coming right back here.
We're in your ears, yo. Subscribe!
This podcast is produced by American Public Media and Southern California Public Radio, KPCC. It is supported in part by an award from the National Endowment for the Arts. To find out more about how the NEA grants impact individuals and communities, visit www.arts.gov.
Team Mash-Up is the brain trust of smart minds and savvy creators, that builds all the cool stuff you see here.