Mash-Up Round-Up: Canada is Trolling Us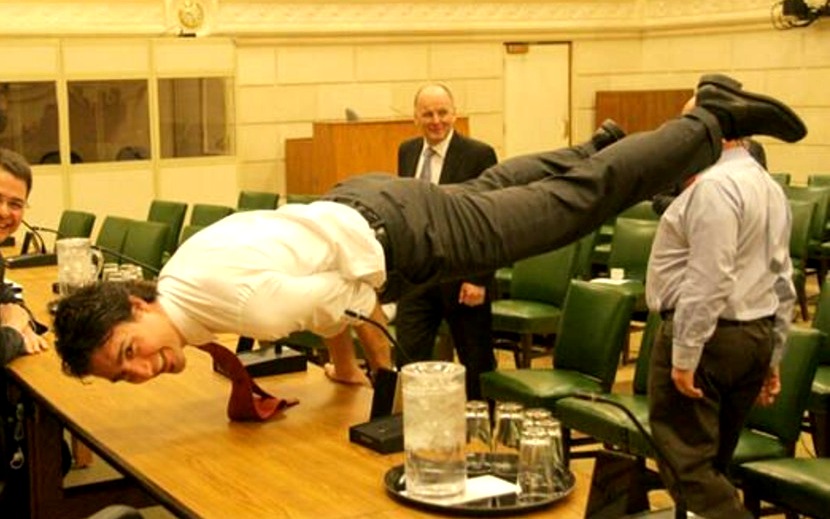 The week of April 2, 2016 was praying to the vanilla gods; telling everyone around us to stand up, immediately (no seriously! Stand up right now!); honoring the Fung Wah Bus; and watching Jenny from the Block hunt for her hoops and destroy Carpool Karaoke. You mean tonight boo boo? Club-wise?
Oh, and don't mind us, we're gonna be over here eating these babies.
Mash-Ups In The News:
The Wall Street Journal Pledges to Wipe Out Race and Gender Pay Gaps
In an analysis by the union representing reporters at WSJ, it was found, among many other things, that white men make 36% more than Black women, and white women make 24% more than Black women. The WSJ is correcting the issue and not denying the problem, which is great news.
via Washington Post
What I Learned from Kristi Yamaguchi
"Representation, when you finally get it, can be life-changing, allowing you to imagine possibilities you never entertained before. If you're seen as irrelevant, on the other hand, or rarely seen at all — if your identity is reduced time and again to a slickly packaged product or the same tired jokes and stereotypes — it can be harder to believe in your own agency and intrinsic worth." Yes to all of this and to celebrating 1992 and Kristi Yamaguchi showing us what's what.
via NY Times
Canada Is Trolling Us with Justin Trudeau
In this shitstorm of an election here in Amrika, seeing Canada's new Prime Minister be so charming and do incredible feats of yogic strength could feeling like taunting. But we still have a crush on him.
via Mashable
J. Edgar Hoover + the Only LGBT Cemetery Section in the World
"When I was in the military they gave me a medal for killing two men and a discharge for loving one." Inspired by one brave soldier, the Congressional Cemetery in D.C. has become a gathering place for gay vets as well as a place for them to be buried.
via Atlas Obscura
200 Years of U.S. Immigration in One Colorful Graphic
Starting in 1819, the arrival of all immigrants to the U.S. had to be recorded. Check out this gorgeous graphic showing the history of immigration.
via The Atlantic
Aretha Franklin: Soul Survivor
Martin Luther King Jr. used to stay at Aretha Franklin's house when she was growing up. WHAT. Read this amazing tribute to the Queen of Soul.
via New Yorker
Library of Congress Abandons Term "Illegal Alien"
"Illegal alien" has taken on a pejorative meaning in the U.S. because it's well, pejorative. So the Library of Congress is changing official headings for materials related to undocumented immigrants to "non-citizens" or "unauthorized immigrants." Language matters, yo.
via Define American
Koreatown Parents Take Children's Dating Lives Into Their Own Hands
"Seek, and ye shall find. Do you want a good son-in-law? Then you have to seek, you have to find." Who doesn't want a good son-in-law? People are getting married later and that's really worrying some Korean parents, so they're hosting their own mixers to find the right families to match up with their kids.
via LA Times
Why Does Sugar in Cornbread Divide Races in the South?
Who gets to define what is truly Southern? Black Southerners generally put sugar in their cornbread and white Southerners generally don't. Both are adamant about theirs being the real cornbread.
via Charlotte Observer
10 Demographic Trends that are Shaping the U.S. & the World
The U.S. is more ethnically diverse than ever before. It's also got more women in leadership positions, is raging with Millennials, and oh look! Asians recently overtook Latinos as the largest immigrant group. Welcome to Mash-Up America.
via Pew Research
Team Mash-Up is the brain trust of smart minds and savvy creators, that builds all the cool stuff you see here.