Mash-Up Round-Up: The Five Messiahs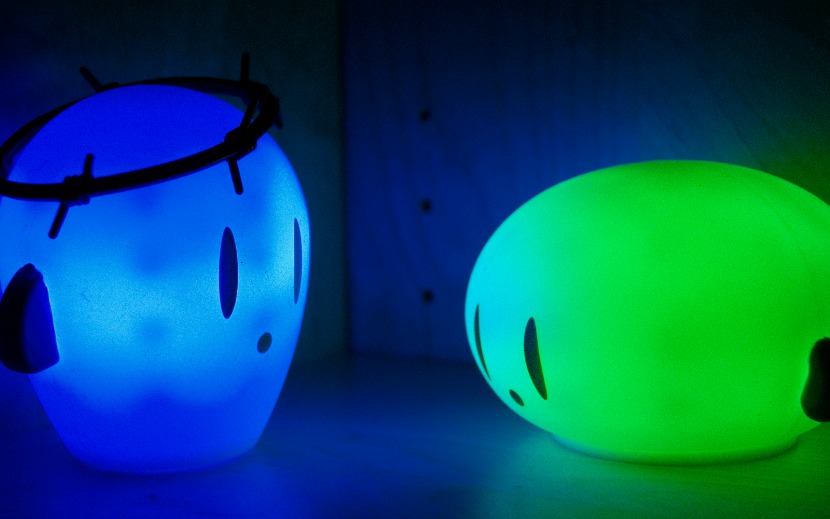 The week of July 15 was: Gollum reading President Trump's tweets; how big boobs are a big burden; fireflies vs lightning bugs: and feeling anxious that mac and cheese from a box is our comfort food.
Mash-Ups in the News:
The Patterns of Wealth Are Eerily Visible From Space
Meet Penny: an artificial intelligence bot that can judge a neighborhood's income bracket by assessing a satellite image and detecting indicators of wealth: i.e. shade, swimming pools, and solar panels — a huge step forward in smarter urban planning. No shade to Wall-E, but Penny's our new fav.
via CityLab
Asian American Women Are The Trendsetters
We're not kidding when we say women of color will run the world: the number of Asian American female-owned businesses is increasing at a faster pace than any other group of women in the U.S.
via LA Times
Why Muhammad Ali's 11 Million Facebook Followers Won't Hear About His Religion
While T-shirts plastered with his image are an indelible display of American culture, Muhammad Ali's Muslim faith has been interpreted as un-American and therefore is kept separate from his ongoing legacy.
via Buzzfeed
When Will the Planet Be Too Hot for Humans? Much, Much Sooner Than You Imagine.
Goodbye, fam. We loved you so. Apparently, within the next century, among many other imminent horrors, we will lose Miami and Bangladesh to climate change. Oh and permafrost turns out to not be permanent. This is in our lifetimes. In related news, St. Louis is dealing with the devastating long term effects of nuclear waste. Might be worth listening to our convo with Rhea Suh–galbi-eating camper and President of the NRDC.
via New York Magazine
Quiz: See How Well You Can Draw All 50 States
If you need a good laugh after failing this quiz, take a look at these actual answers the three hardest states to draw, apparently…
via Time
These Latino Brewers From Los Angeles Are Revolutionizing the Craft Beer Scene
When Jaime Cardenas, co-founder of SoCal Cerveceros, a homebrew club supporting up-and-coming Latinx brewers, shared one of his IPAs with his mom, she compared its flavor to "a ground up Christmas tree." He's looking to get his community more acquired to the taste–we dig it.
via KCET
Raising a Truly Bilingual Child
For us Mash-Up parents–Nina Garcia included–exposing our kids to all the languages of their heritage is a constant negotiation, a question we may never have an answer to. Are we doing too much? Not speaking enough of one language over another? Turns out, it takes a lot of labor (and love!) for a child to speak an additional language fluently as they develop.
via New York Times
Silicon Valley Is Leaning On Black Women To Fix Diversity Problem
Exclusion is a huge issue in the tech industry. Who are you designing for? Who is doing the designing? Apple, Twitter and Uber – three tech giants publicly struggling with this – have each recently hired powerhouse Black women to help address these problems. Also, it's worth it: POC are not only growing rapidly as a demographic but as tech users overall.
via Mic
A state with sanctuary cities. A state with the highest rate of uninsured people in the nation and similarly high maternal mortality rates. A state that has its progressive "smug" pockets and its increasingly conservative ones. It's as messy as America could get.
via The New Yorker
Pew: Less Than Half of Mexican Green-Card Holders Become US Citizens
Of all immigrant groups, Mexican immigrants are the least likely to become naturalized citizens. Possible reasons? The most cited being "language and other personal barriers". Young, scrappy, and hungry immigrants are what make America great. Support, support, support.
via Latino USA
An Umbrella-Sharing Startup In China Already Lost Most Of Its 300,000 Umbrellas
Citi Bikes? No problem. Lyft? Done. Umbrellas? Well…
via Quartz
Meet Five Men Who All Think They're the Messiah
What do a jewelry salesman from South Africa, a celibate 69 year-old in Brazil, and a street clothes-wearing, taxi-driving man from Zambia all have in common? Why, they're the Second Coming of Jesus Christ, of course.
via National Geographic
Team Mash-Up is the brain trust of smart minds and savvy creators, that builds all the cool stuff you see here.