Mash-Up Round-Up: Can I Touch Your Hair? + Diet Coke is Totally Fine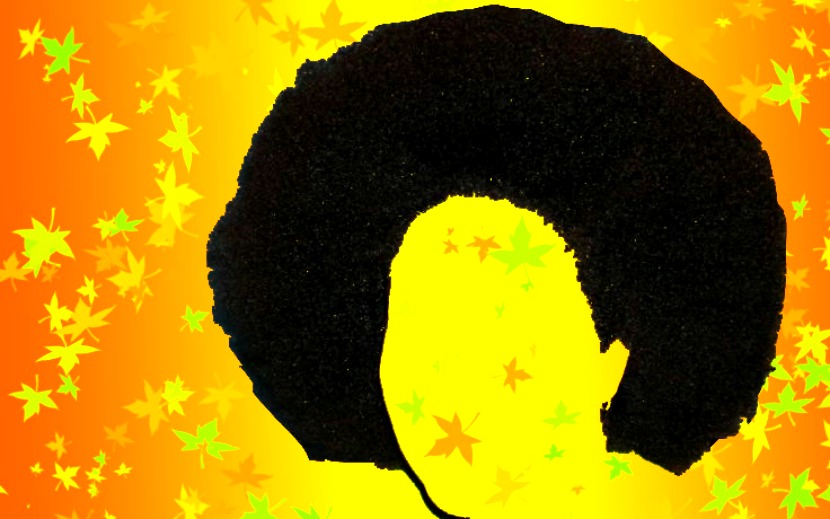 The week of January 14, 2017 was chugging all the Diet Coke we could get our hands on; rolling our eyes at Steve Harvey; and eagerly awaiting Aziz Ansari's cold open on SNL. He def had to suffer some mild racial trauma to get there!
Mash-Ups In The News:
D.C. Stands Up For Undocumented Immigrants
At last, good news coming from our capitol! Washington D.C. is taking its "sanctuary city" promise to the next level, pledging to devote money and legal resources to defend undocumented immigrants against the looming Trump administration. Says D.C mayor Muriel E. Bowser: "One election doesn't change our values." Preach.
via Washington Post
The Japanese Art Of Grieving A Miscarriage
The Japanese tradition of grieving miscarriages involves caring for small statues that honor the souls of those who have never been born. This ritual might be welcome for American parents, and parents-to-be, who so often face a culture of silence around miscarriage and fertility.
via New York Times
Caster Semenya Finds A Fairytale
Are those wedding bells we hear? Caster Semenya, the 2016 Olympic gold medalist from South Africa, who pushed the accepted gender norms in athletics globally, married her longtime girlfriend in a wedding that proved undoubtedly that fairytales are real.
via Outsports
Inside The Lives Of White Supremacist Women
When you think of white supremacists, old white men, white hoods and Jeff Sessions are usually what come to mind. But the number of white supremacist women, or "skin chicks," is growing at a terrifying clip. Says one expert: "[Hate groups] are interested in women because they see them as less likely to attract police attention and less likely to be police informers. Some of the leaders tell me if you recruit women, you get their kids and husbands, too." No bueno.
via Marie Claire
The Gospel According To Chance The Rapper
Chance the Rapper represents everything fresh about the future of Mash-Up America, making history by listening to his instincts and working independently of a label. In this interview, he waxes poetic on his 7 Grammy nominations, Ye, parenthood, money, death, and frozen yogurt — you know, the important stuff.
via GQ
Last year, Georgia had the most prisoner executions in the country, and journalist Matt Aiken was the official "media monitor" at one of them. What does it mean to watch a member of your community die?
via Bitter Southerner
Photo Essay: Can I Touch Your Hair?
For her photo series "Can I Touch It?" Black photographer Endia Beal gave middle-aged white women the chance to try something new by giving them "Black" hairdos and taking corporate portraits of them with their new looks. It's exactly as weird and wonderful as it sounds.
via Slate
Fact Checking Trump's First Press Conference
Couldn't stand to watch and listen to Trump's first press conference? Lucky for you, NPR has released a full transcript of the speech with some very handy fact-checking annotations. Once you've made it through that, reward yourself by (re)watching and (re)reading Obama's Farewell Address and fully appreciate the man we wish could stay president forever.
via NPR
Team Mash-Up is the brain trust of smart minds and savvy creators, that builds all the cool stuff you see here.