Mash-Up Round-Up: Bomani Jones + Mukbang Queen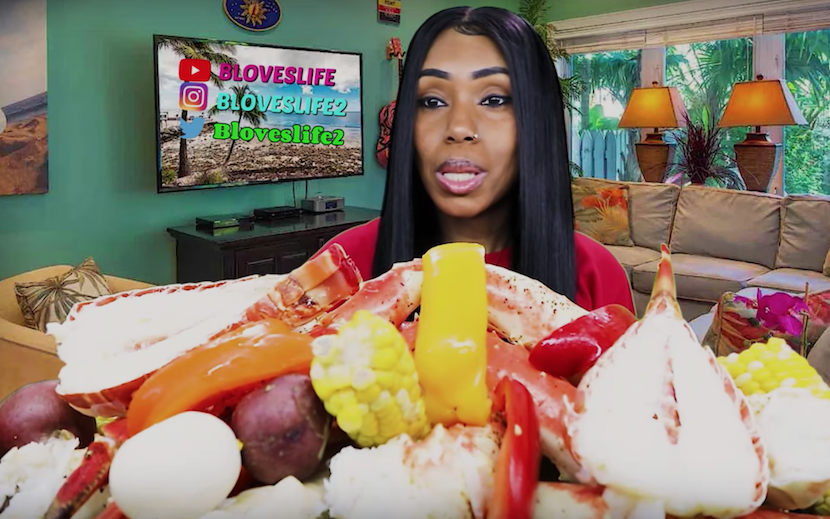 The week of June 15, 2019 is rebuying OK Computer; celebrating our badass bodies; and revisiting our idea of happiness.
Sudan is in crisis. The U.S. is a big part of that crisis. Here's how we can help.
Mash-Up In The News:
Drag Race Inc.: What Happens When A Subculture Goes Pop?
In 2016, RuPaul called drag the "antithesis" of mainstream. Flash forward to 2019: Late capitalism has swallowed that old ethos and left behind merch booths, spin-off shows, and instagram sponsorships. What's gained and what's lost in this shift to pop culture?
via New York Magazine
The Queen Of Eating Shellfish Online
Mukbang is a mash-up of the Korean words for let's eat ("muk-ja") and broadcasting ("bang-song"). Bethany Gaskin is an American mukbang star, combining a charismatic eating companion with ASMR and so, so much shellfish.
via New York Times
Bomani Jones Has A Funny Joke For You
With his "Caucasians" shirt on ESPN, Bomani Jones applied his econ degree, distilling racist hypocrisy to its simplest form. Talking about sports means talking about race, and Bomani knows how to do both in spades.
via GQ
An Oral History Of Grunge Food
If grunge music had a stomach it would be filled with tom kha gai, short rib pho, chicken-and-cheese enchiladas and $1 pizza. Your food tour of Seattle grunge is here.
via Eater
Sweden Finds A Simple Way To Improve New Mothers' Health. It Involves Fathers.
In other words: Remember that fathers are parents too. Treat them accordingly.
via New York Times
The Baby Phat x Forever 21 Items You'll See Everywhere This Summer
Kimora Lee Simmons Leissner is BACK with Baby Phat fashion for the new gen. Forever 21? Time to put your name to the test, because we're coming.
via Refinery 29
The Future of Marketing Is Bespoke Everything
From Burger King's "have it your way" to fully customized shampoo in customized bottles. We all are unique (hello, mash-ups here!) but a future of personalization also means escaping choice paralysis and dilvulging our precious data.
via The Atlantic
Trump Administration To Hold Migrant Children At Base That Served As WWII Japanese Internment Camp
"You can't be citing Japanese internment camps as precedent for anything the President-elect is going to do." Megyn Kelly said that to a Trump advocate in 2016. Now, the parallels between our current president and one of our country's most shameful injustices are undeniable.
via Time
Jury Refuses To Convict Scott Warren For Leaving Water For Migrants
"Today it remains as necessary as ever for local residents and humanitarian aid volunteers to stand in solidarity with migrants and refugees. And we must also stand for our families, friends, and neighbors — and the very land itself — most threatened by the militarization of our borderland communities."
Team Mash-Up is the brain trust of smart minds and savvy creators, that builds all the cool stuff you see here.