Mash-Up Round-Up: Rami Malek + Calling Cops on Whales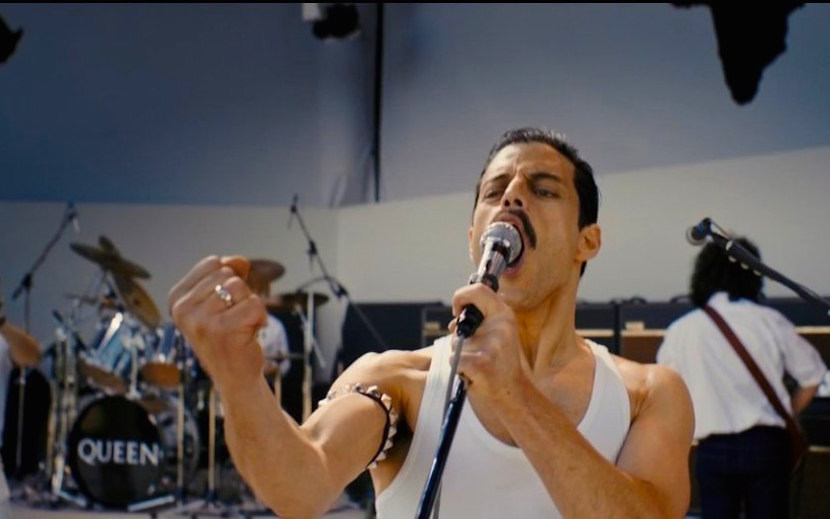 The week of October 13, 2018 was Harry Potter fact checked The New Yorker; realizing wypipo will call the police on ANYone; and moonmoons. Oh, and we canceled Kanye and candy corn pizza, in that order.
Everyday Discrimination Literally Raises Women's Blood Pressure
Discrimination is bad for your health — it's legit, but honestly, tell us something we don't know. "Like a thousand tiny cuts," everyday experiences of "disdain, distance, and disrespect" add up with real consequences, and now we gotta figure out the who, how, and why.
via The Atlantic
Lil Wayne's 'Carter V' Is Triumph Over Trauma
Rap missed Lil Wayne, and when you hear his new album you'll know why. He's been on the road since he was 11 years old and has endured and battled more in his 36 years than most people can imagine. Really get to know Lil Wayne, the rap savant who shaped hip-hop.
via The Undefeated
Bavarian Millennials Embrace Dirndls And Lederhosen
Clubbing while wearing 19th century Alpine peasant dirndls? Oktoberfest in edelweiss lederhosen? Tradition is trendy for Bavarian youth who are celebrating their heritage, returning to their roots, and subverting it like you've never seen before. Meanwhile, American millennials are killing American Cheese, so nothing is sacred here.
via New York Times
Rami Malek Is The Leading Man The World Needs
Do yourself a favor and fall in love with Rami Malek AKA the first cover star of GQ Middle East, Freddie Mercury reincarnate, theonly mummy we wanna see, and our beautiful big-eyed boyfriend. His Egyptian heritage and culture is "the fabric of who he is," and we're so proud of him we could cry.
via GQ Middle East
Wearing Lipstick Was The Scariest Part Of Saying Goodbye To My Male Identity
Matt Lubchansky is genderqueer, so they don't identify with conventional gender norms. Their comic shows their leap from the gender neutral safety of earrings, painted nails, and eyeliner to the bold (and intimidating) world of colored lipstick.
via The Cut
Utkarsh Ambudkar, 'Rufio' Actor, And Lin-Manuel Miranda Flip Stereotypes On Debut LP
Ambudkar didn't relate to Peter Pan, but he did relate to Rufio (Ru! Fi! OOO!), the badass Asian American leader of the Lost Boys in "Hook." Now, Dante Basco (the Rufio actor) and Lin-Manuel Miranda are joining Ambudkar on his new song 'Rufio' from his debut album of Asian and Asian American-empowerment and solidarity.
via Rolling Stone
Searching For My Grandmother In Dominican Ghost Stories
Mamá Susa appeared in her family's dreams after her death, but Angely Mercado wanted to find more — signs that she was still with them, signs of life after death. From YouTube ghost-story compilations to her Caribbean literature professor, Angely chased the comforting ghost of her grandmother.
via Lenny Letter
Deported Parents May Lose Kids To Adoption
Araceli Ramos Bonilla had her toddler taken from her by immigration authorities. They told her she'd never see her daughter again, and it wasn't an empty threat. The girl's foster family took custody, and Ramos didn't see her daughter for three years. It's a heart wrenching story with only losers: "If they give our children up for adoption without our permission, that isn't justice. They are our children, not theirs."
via AP News
Major Climate Report Describes A Strong Risk Of Crisis As Early As 2040
Make no mistake — climate change is real and it's so much worse than you think. If we don't dramatically change everything we're currently doing, the world will never recover. From environmental racism making Black Americans three times more likely to die from pollution, to the 'catastrophic' mental health changes tied to climate change, this issue is connected to everything.
via New York Times
Kara Swisher: "I Just Knew I Was Going To Surpass These Guys I Was Working For"
"Historically, a lot of women have had to help the men in charge. They were always No. 2. I want to be No. 1." The world will be saved by boss bitches, and Kara Swisher shall be our leader. Meanwhile, T-Swizzle is (finally?) using her powers for good by causing a massive spike in voter registration with an insta post.
via Slate
Team Mash-Up is the brain trust of smart minds and savvy creators, that builds all the cool stuff you see here.