Mash-Up Round-Up: We Cracked The Earth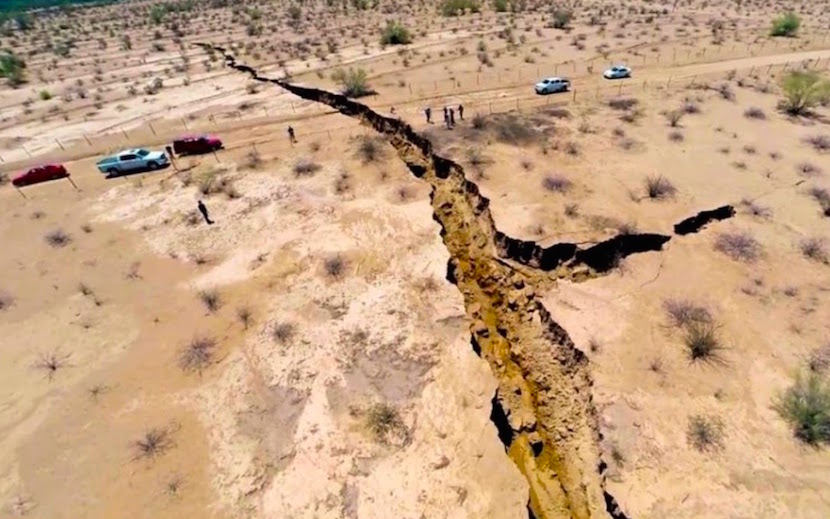 The week of April 7, 2018 was describing ourselves the way a male author would (Almond eyes! Caramel skin!); the weirdest interview we've ever read; and this is no bueno, guys.
How Feminists In China Are Using Emojis To Avoid Censorship
#MeToo was blocked by censors. So women in China replaced it with #RiceBunny — a homophone that's pronounced "mi tu." Using emojis, memes, GIFS, and more to send coded messages, young, active Chinese feminists are trying to stay heard and connected in the face of government censorship.
via Wired
For These Superfans, The Instant Pot Is Not Just About Easier Cooking
There are forums and Facebook groups devoted to The Instant Pot, but these superfans will tell you it's more than just an efficient cooking option. Like, did you know it can give you new ways to create and rediscover your mash-up comfort food? If you've got an Instant Pot on your counter, you're not using it right until you make Korean bulgogi, Filipino chicken adobo, and Mexican shredded chicken.
via PRI
Black Lives Matter Co Founder Patrisse Khan-Cullors Is Only Getting Started
"We live in a culture that wants to talk about individual first, that tells people they need to take personal responsibility for their hardships. Let's not do that. Let's change the system that creates the hardships."
Patrisse Khan-Cullors is one of the most accomplished activists of our time, and she's not even close to finished.
via Vice
Henry waited for his witness protection papers in his American classroom, but the wrong federal agents showed up to collect him. After a childhood spent in fear, he made the choice to help the FBI arrest his fellow MS-13 gang members. Now, Henry sits in prison marked for death and deportation to El Salvador, all for trusting U.S. authorities at the wrong time.
via Propublica
Fifty Years After MLK Jr.'s Assassination, His Legacy Is Still Being Written
The Atlantic's MLK Jr. issue doesn't just try to remember him — it tries to bring him and his legacy back to life. Centered around the "three major evils," of racism, poverty, and militarism, this digital issue contains poems, essays, and articles that are invested with urgency, beauty, and truth.
via The Atlantic
Dwayne 'The Rock' Johnson Reveals Battle With Depression After His Mom's Failed Suicide Attempt
Depression is rarely visible, and 'The Rock" is opening up about his own life-long struggle with it. He reminds us: "We've always got to do our best to pay attention when other people are in pain…We have to help them through it and remind them they are not alone."
via The Sun
Harry Brower Sr. was lying on his deathbed when he was visited by a baby whale. While some might have dismissed his experience as a dream or hallucination, it actually reveals the deep history of Arctic/Subarctic peoples who believe in the connection between human and whale.
via Hakai Magazine
Critic's Notebook: The Blinding Whiteness Of Nostalgia TV
We got "Fuller House" and "Roseanne" revivals, but now we're waiting on "Sister, Sister" and "A Different World" — and we might be waiting for a while. The '90s were a heyday for Black sitcoms, but the "Make (White) TV Great Again" trend reminds us of what restorative nostalgia includes, and what gets left in the past.
via Hollywood Reporter
I Am Tired Of Being A Jewish Man's Rebellion
Hmmmm yeah no. BIG EYE ROLL on this article. Just because you dated two Jewish guys who ended up with two Jewish girls (not a great sample size BTW), it doesn't make you their "shiksa goddess." This one joins the other legions of bad take hate reads.
via Washington Post
Reminder: Stop Calling Soy Sauce "Soy"
"Soy" is one of the most diverse crops you can think of, but you'd think it's the only salty dark sauce in existence the way some food writers write. Let's work with our language, and remember that while shorthands are convenient, specificity usually brings accuracy. And PLEASE don't use soy sauce when a recipe calls for soy lecithin.
via Taste
Cecile Richards On Trump Era Activism: "Do More Than You Ever Thought You Could."
Cecile Richards, the outgoing longtime president of Planned Parenthood, is doing it all. Her tenacity, her joy, and her fierceness light a fire for us!
via MSNBC
Team Mash-Up is the brain trust of smart minds and savvy creators, that builds all the cool stuff you see here.