Mash-Up Round-Up: Juneteenth + LGBTQ Pride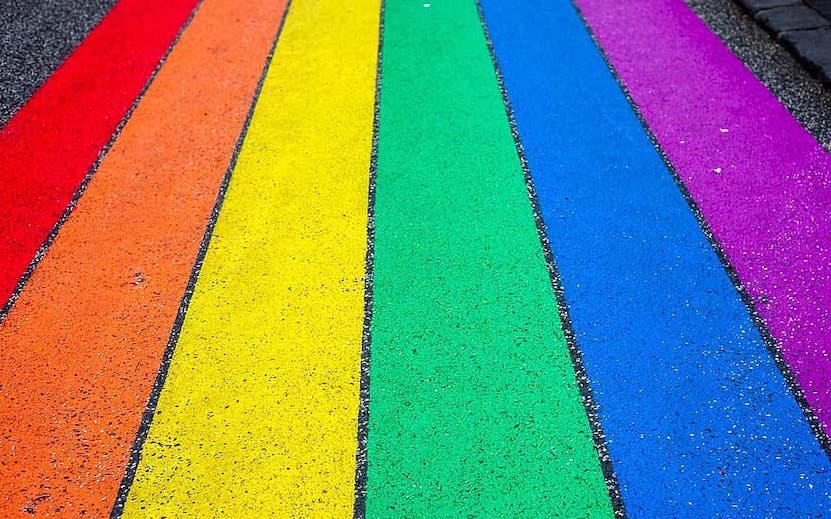 The week of June 20, 2020 we are celebrating. We are honoring Black liberation, queer love, and two Supreme Court rulings that uphold our dignity and our belonging. And we celebrate you, fam! What are you celebrating?
Why Honoring Juneteenth Is More Important Now Than Ever
The Civil War came to a close, but thousands of enslaved people were kept in the dark about their freedom until June 19th, 1865. For those who never learned about Juneteenth before, here's an explainer to understand how freedom and justice in the United States has always been delayed for Black people.
Learn more and take action with #HellaJuneteenth and M4BL
via Vox
Opinion: LGBTQ Rights Wouldn't Exist Without The Violent, Bloody And Righteous Riots Of The Past
Why do we have Pride in the first place? The multiracial queer patrons at the Stonewall Inn, the Black Cat riots, the downtown L.A. Cooper's Donuts riots, and countless others demanding justice and change. This is what Pride looks like — not a Walmart float in sight.
via LA Times
Supreme Court Says Gay, Transgender Workers Protected By Federal Law Forbidding Discrimination
"The Supreme Court's clarification that it's unlawful to fire people because they're LGBTQ is the result of decades of advocates fighting for our rights. The court has caught up to the majority of our country, which already knows that discriminating against ­LGBTQ people is both unfair and against the law."
via Washington Post
25 Black Queer Books To Honor Protests And Pride Month
Alice Walker, James Baldwin, Roxanne Gay, Jericho Brown, and more. Listen to and learn from Black queer voices of today, yesterday, and tomorrow. If you can, try to find these at a Black-owned bookstore near you!
via Lambda Legal
12 Black, Queer Entrepreneurs Share The Secrets You Need To Succeed
These designers, founders, CEOs, storytellers, and business owners share their biggest challenges, advice to their younger selves, and the thing they're most proud of. Takes notes, support, and uplift.
via Forbes
Truth Be Told Hosted By Tonya Mosley
The friend you call after a long day. The one who gets it. Truth Be Told is an advice podcast that explores how you can be you in a world that doesn't always want you to be. A must-listen.
via KQED
8 Southern Black Queers On What Pride Means
Keywords: Joy, Freedom, Expression, Perseverance, Unapologetic, Strength, Infinite. Read and learn what Pride means to them.
via Out
Team Mash-Up is the brain trust of smart minds and savvy creators, that builds all the cool stuff you see here.