Mash-Up Round-Up: Panda Express Power Ranking + Black Santa Sweaters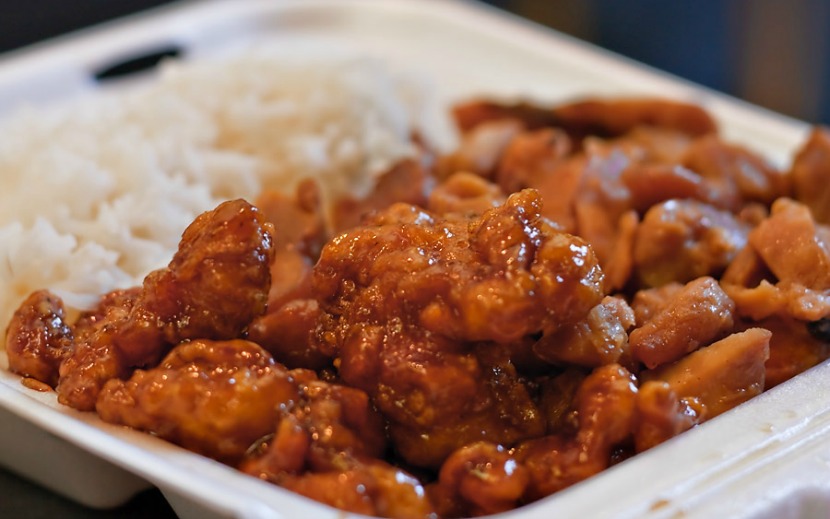 The week of December 3, 2016 was reading and re-reading and re-reading Angela Merkel's letters to Santa Claus; considering the space poop challenge; and debating Lucky Peach's official Panda Express Power Rankings. Orange chicken at #3? Strong disagree.
Mash-Ups in the News:
Bruce Lee, The Philosopher We Need Now
Bruce Lee is a martial arts legend — and the first Asian American actor to hold a leading role at a time when this monstrosity was still acceptable — but did you know that he was also one of the most remarkable philosophers of the 20th century? His handwritten insights remind us through their fusion of Zen Buddhism and modern psychology that "our personhood is a mashup of our era and our culture."
via Brainpickings
Fidel Castro is dead. And even in death, he is polarizing: When the news broke, the streets of Havana became somber in mourning. In Miami, Cuban exiles danced in celebration. History, we think, will not absolve him.
via Miami Herald
Black Gold: The Dark Underbelly Of The Hair Extension Market
In the unregulated, billion-dollar global human hair trade, which is dominated by Chinese exports, "hair hunters" scout poor, rural regions of China for "virgin" hair to sell to Western markets for wigs and extensions. While it is generally accepted in the industry that the most ethically sourced hair comes from Chennai, India, where women shave their hair as part of religious rituals, the global market runs on Chinese hair. This is a stunning look at the human cost of our vanity.
via New Zealand Herald
How Stable Is Our Democracy? It's Not
Terrifying Read Of The Week: It's easy to take our freedom for granted, but democracies are easier to lose than gain. And compared to other countries with declining democracies, the United States is flashing red with warning signs. To learn how to protect our fragile state, read this 20 point guide by Yale Professor Timothy Snyder.
via New York Times
6 Brain Benefits Of Bilingual Education
Not long ago, raising your children bilingual was considered a huge risk, with studies showing that bilingual kids had low IQs and underperformed in general. Those studies have since been called on their B.S. Want children with heightened empathy and increased attention? Speak two languages!
via NPR
The Importance Of Colombian Kola Roman
Kola Roman is the bright, bubbly and beloved Colombian soda that tastes like home to anyone from Cartagena. It has the same sentimental power for Colombians as Coke does for Americans, even though at Mash-Up HQ we're still partial to a nice cold bottle of Manzana Postobon.
via Saveur
After Woman Dies, Nepal Considers Outlawing Menstrual Huts
In wake of the tragic death of a young woman who died in a menstrual hut, both women and men in Nepal are saying they will no longer continue the practice which sends women and girls to an outdoor shed during their period.
via NPR
Leah Remini's Scientology AMA Is Bananas
Get 'em girl! Leah Remini, Scientology's most famous defector, recently launched a documentary series on A&E that continues her 2015 book's exposé on this fraudulent religion. As part of her TV launch, she hosted an Ask Me Anything on Reddit, and OMG, guys. The truth. is. bonkers.
via Reddit
Nas Is Selling Black Santa Holiday Sweaters, Wins Our Hearts
Finally, a good reason to wear an ugly Christmas sweater! Proceeds from Nas's Black "Kneeling Santa" sweater will go to the Center for Court Innovation to support prison reform.
via Huffington Post
Team Mash-Up is the brain trust of smart minds and savvy creators, that builds all the cool stuff you see here.