Mash-Up Round-Up: How Diet Effects Mental Health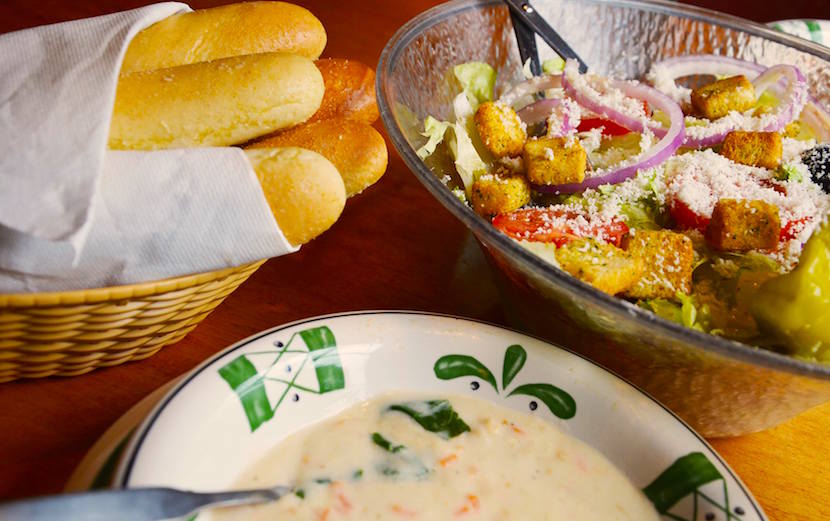 The week of March 24, 2018 was digging up our old Scrunchies; pondering Shia LaBeouf, Style Icon; and regarding The Olive Garden.
We are saying Stephon Clark's name over and over because Black Lives Matter. We will not forget.
Lena Waithe Is Changing The Game
"I am tired of white folks telling my stories. We gotta tell our shit. Can't no one tell a black story, particularly a queer story, the way I can, because I see the God in us. James Baldwin saw the God in us. Zora saw the God in us. When I'm looking for myself, I find myself in the pages of Baldwin. I didn't realize I was born to stand out as much as I do. But I'm grateful. Because the other black or brown queer kids are like, 'Oh, we the shit.' "
Lena Waithe is the future of Hollywood (and the world TBH), and we're still shook we got to talk with her.
via Vanity Fair
A Robot Can Cook You Roti, But It Won't Taste Like Home
Roti made from "Rotimatics" are convenient (and pricey), but do they have your mom's fingerprints? Do they come wrapped in a tea towel on the counter? Roti connects millions of Indians, Pakistanis, Bangladeshis, and more, so why leave it in the hands of a machine?
via Roads and Kingdoms
How Your Diet Affects Your Mental Health
At Mash-Up HQ we know a little bit about the healing and rejuvenating powers of food, so "nutritional psychiatry"? Tell us more! It's a new field that still needs more scientists and controlled studies, but it's shown promising results, and there's never any harm in nourishing yourself. Of course, all in conjunction with any meds you need!
via The Cut
88rising Is Making A Place For Asians In Hip-Hop
Pitched as "Vice for Asian culture," Sean Miyashiro's 88rising has teams in Los Angeles and Shanghai, and is now an authority on creating Asian and American pop culture crossovers. Asian cool is taking over, and we are here for it.
via New Yorker
Extensive Data Shows Punishing Reach Of Racism for Black Boys
Rich white boys stay rich. Poor white boys get richer. But for the Black boys? The pattern is completely reversed. This data reporting is EXTRAORDINARY. The effects of race on socioeconomic class are undeniable. See for yourself.
via NY Times
What skin color are your emojis? Do you give a "white" high-five? Raise "black" praise hands? Sometimes the digital world allows us to leave our IRL identities behind.
via NPR
The Olympian Who Believes He's Always On TV
"Truman Show Disorder" is the delusion you're the star of a reality TV show — your life filmed, monitored, and talked about. But how do you convince someone that they're delusional, when they're also kinda right? Kevin Hall is an Olympian in a world with smartphones and social media, so the idea that he's on "The Kevin Show" is less bananas than you'd think.
via Longreads
John Oliver's Gay Bunny Book Outsells The Pences'
So much to love about this:
1. John Oliver released a children's book about Mike Pence's bunny, Marlon Bundo, before Mike Pence could.
2. This Marlon Bundo is gay and hoping to marry another bunny boy.
3. All proceeds donated to The Trevor Project and AIDS United.
4. John Oliver's gay bunny book was by far more popular and highly rated than Mike Pence's.
Thank you world, we needed this today.
via Daily Beast
Team Mash-Up is the brain trust of smart minds and savvy creators, that builds all the cool stuff you see here.