Mash-Up Round-Up: Pupusa and Other Great Euphemisms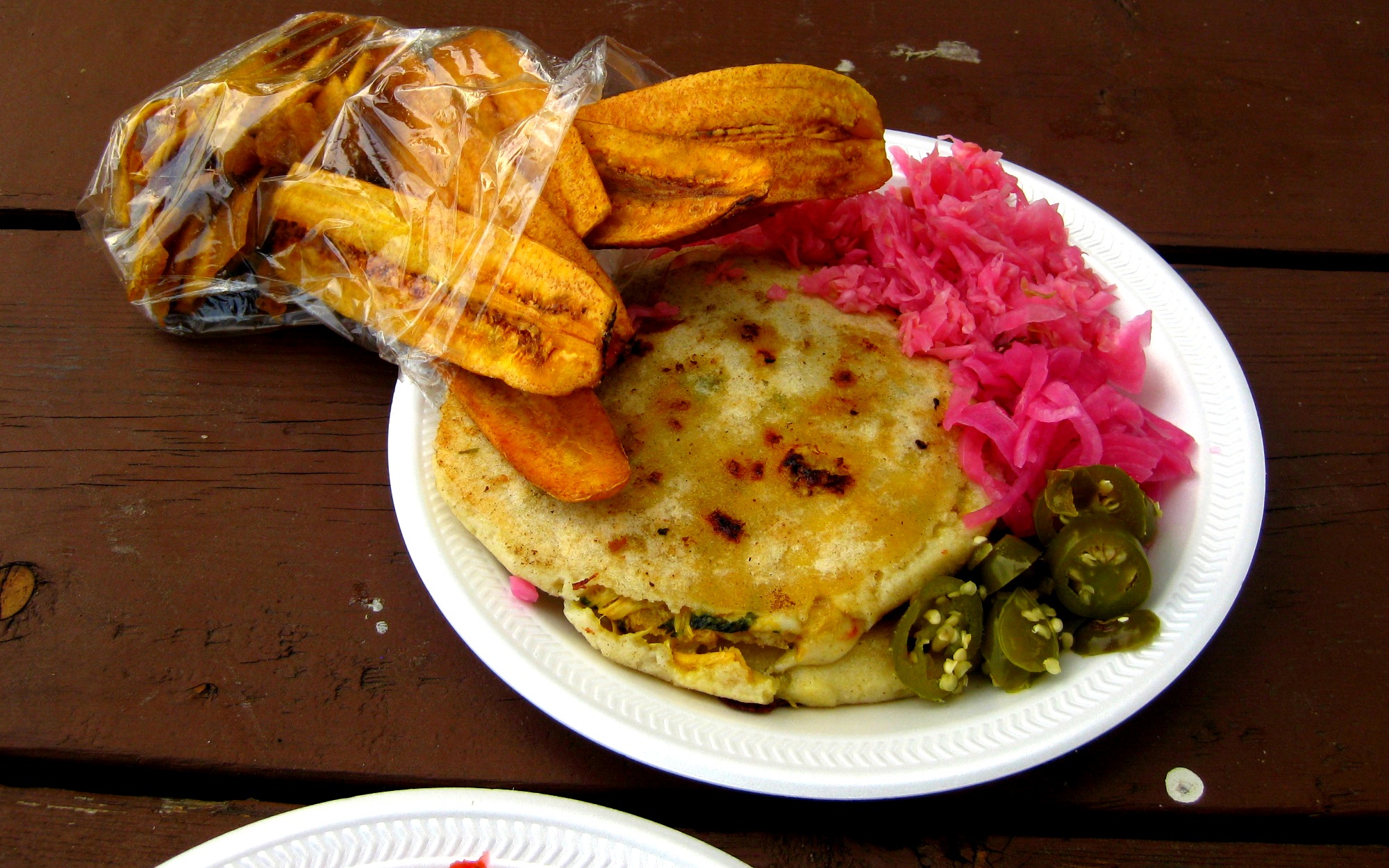 The week of March 21, 2015 was: watching Eric Schmidt get spanked at SXSW; getting our sweat on with Vice President Biden; and planning a visit to Chicago to eat at all of Marina's favorite places.
Mash-Ups in the News
Co-founder Amy wrote another fantastic piece for TED exploring storytelling techniques from around the world. Hula, anyone? Or Bharatanatyam?
via TED
98% of people in Japan are Japanese nationals, making it one of the least diverse countries on the planet. Apparently there's a trend for young stars to appear in blackface because of their appreciation for Black culture. Um.
via Vox
Just a nice little tribute to the women who acted first and paved the way for liberation, from a woman who does the same. Thank you Tante Ruth!
via Tablet
Why are there goat heads in Brooklyn's Prospect Park? WHY??
via NY Mag
Well, for one thing, many of them are in Spanish (what does that say?). Additionally, many are foods. Finally, all are very descriptive! Win-win-win.
via Bustle
Wikipedia, arguably the most amazing resource of the digital age (seriously, Google v. Wikipedia? So close), is edited by and for the people. Except a lot of the editors aren't necessarily including, say, women in any part of art history. So a bunch of motivated people are holding editathons and adding missing pieces to the resource.
via Wired
We aren't saying we don't like chili peppers, because we do, but when doing a deep dive into Latinos in America please don't describe them as fiery hot chilies mixing with the American mainstream. How would they like if we did a cover story on white people and we really stuck with a papa sin sal metaphor?
via Fusion
Location location location.
via NPR
"When you're nineteen, all the girls get plastic surgery, so if you don't do it, after a few years, your friends will all look better, but you will look like your unimproved you." We knew that we were feeling a little "unimproved!"
via New Yorker
One female warrior from the 1600s lead an army against invaders, and other wonderful stories.
via Ms. Magazine
So Starbucks jefe Howard Schultz has told all employees to write "Race Together" on cups so that they can initiate conversations about race with customers. We are so happy that a huge organization is acknowledging that indeed we need to have conversations about race more openly, but it's so misguided. It even feels like inspirational posters on the walls would be less terrible than having employees being forced to initiate conversations on race with uncaffeinated, harried people.
via Washington Post
"Women, people of color, LGBTQ people equal WAY more than 50 percent of the population. Which means it ain't out of the ordinary. I am making the world of television look NORMAL." Yes ma'am.
via Huffington Post
Team Mash-Up is the brain trust of smart minds and savvy creators, that builds all the cool stuff you see here.