Mash-Up Round-Up: Gay Sex Doesn't Mean You're Gay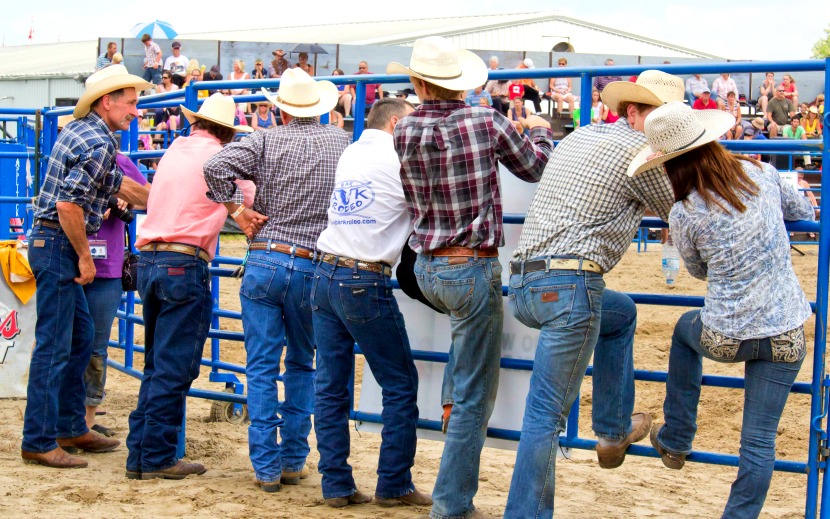 The week of December 24, 2016 was Whole Foods attempting chopped cheese; battling with Welsh horse zombies; and fortifying ourselves with Japanese whiskey and Kentucky country ham.
Also, turns out our memories of the nineties are totally wrong. You're welcome!
Mash-Ups In The News:
The Syrian Children With No Nation
This year and next, thousands of Syrian refugees will see their families grow with the birth of new children, but these babies will be born between worlds into lives filled with uncertainty — yet infused with hope.
via Time
Why Straight Rural Men Have Gay "Bud" Sex
It's not gay if you're totally straight, right? At least that's the case if you're one of the straight rural men who have sex with other straight rural men. We know what you're thinking, but this phenomenon is more than a bad "Brokeback" joke and reveals plenty about the culture of heterosexism and the limits of identity in America.
via New York
The Economist has chosen their country of the year, and surprise! It's not America. The real star of the year is Colombia, for the colossal achievement of making peace and ending the decades-long civil war in 2016.
via Economist
On Monday, the Russian Ambassador to Turkey was assassinated by an off-duty Turkish police officer. While the unstable relationship between Russia and Turkey shares blame in shaping the Syrian war, so far it seems unlikely that this event will incite greater conflict. Meanwhile, what's truly captured the world's attention are the surreal and terrifying photographs taken the moment of the attack. And on a slightly related note, we finally understand Vladimir Putin. He is Marlo Stanfield.
via New York Times
The Documented Superiority Of Women Doctors
Women FTW! According to the data, female physicians are better at communicating, are more encouraging and reassuring, and have longer visits with their patients than male doctors. These traits, among many others, could mean the difference between life and death. The bottom line? If all doctors were female, there would be 32,000 less deaths in America every year.
via The Atlantic
For Millions Of Immigrants, The Common Language: WhatsApp
WhatsApp, a popular app that lets users send text messages and make phone calls free over the internet, has become an essential tool for millions of immigrants, easing the feeling of isolation that used to be inherent in the immigration experience. Net positive, despite the fact that maybe we feel guilty about the many unanswered WhatsApp messages we have.
via New York Times
Tupac To Be Inducted Into Rock And Roll Hall Of Fame
You don't need a guitar and a mullet to be inducted into the Rock and Roll Hall of Fame (anymore)! The recent induction of Tupac shows how the Rock Hall is slowly but surely evolving it's understanding of rock 'n' roll as a spirit rather than a stereotype.
via Los Angeles Times
Margaret Cho and Tilda Swinton, Annotated
OK so this is pretttty insider baseball-y, but reflects a lot of the conversation about the undue burden placed on people of color in educating white people on race. Tilda Swinton emailed Margaret Cho claiming she wanted to understand why people were so mad at her for playing an Asian role. A friendly and weird email convo ensued, and afterwards Cho broke her casual vow to "not tell anybody" to disclose the exchange on a podcast. In response? Swinton released the Margaret-Tilda emails for all to read. They both, as the kids say, came with receipts. Check them out with this handy guide from The New York Times. Maybe Hollywood can take a cue from BAFTA?
via Lainey Gossip
Headscarves have a long, complicated, and colorful history, existing in some shape or form in nearly every culture around the world. How did the headscarf come to represent so many different things today, whether it be oppression or liberation?
via Racked
While the cowboys of the American West spend days riding horses through valleys and raising cattle for beef, Hindu cowboys in India devote their lives to protecting cows. They shape their identity, world and purpose around the holy animal. Another way they show their devotion? Drinking liters of milk a day.
via Granta
Team Mash-Up is the brain trust of smart minds and savvy creators, that builds all the cool stuff you see here.