Mash-Up Round-Up: Rihanna + The Fattest Bear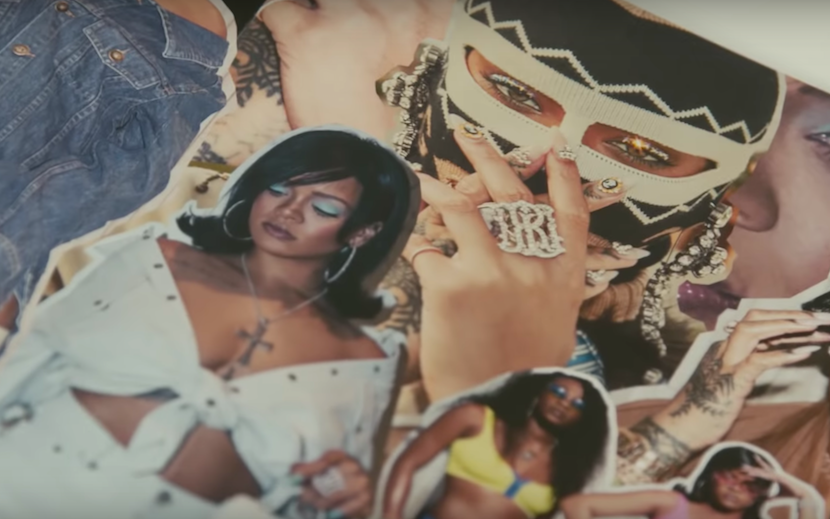 The week of October 12, 2019 was realizing why we never see our friends anymore; Elizabeth Warren's Twitter clapbacks; and cooking all the best congees. All hail Holly, the fattest bear in all the land!
Rihanna Talks Trump, New Album And Why She Wouldn't Play The Super Bowl
Rihanna doesn't hold back and she doesn't back down. This interview is what we needed this week.
via Vogue
Iranian Women Allowed To Watch Soccer At Stadium For First Time In Decades
After a 40-year ban, all 3,000 seats in the "female section" of an Iranian stadiums sold out in 4 minutes. Those fans (and even some football journalists!) saw their teams play in-person for the first time.
via The Guardian
How The 'Brown In The South' Dinner Series Is Redefining Southern Food
Brown in the South is a pop-up dinner series celebrating chefs of Indian descent living and cooking in the South. Beyond fusion, it's BBQ with okra, it's cornbread with cardamon, it's Mash-Up America.
via Saveur
The Things Parents Don't Talk About With Their Kids … But Should
Kids notice differences, and kids ask questions. Sometimes kids do both at once, and you're left struggling with uncomfortable answers. But! it doesn't have to be that way! (Hint: Talk to your kids about race!)
via NPR
How We Came To Live In "Cursed" Times
A gathering of Times Square Elmos. A gas mask filled with spaghetti. Possums. The internet is filled with images, many of them cursed. How did we arrive at "cursed culture," and how has the vagueness of "energy" transcended memedom?
via The New Yorker
U.S. Billionaires Paid A Lower Tax Rate Than The Working Class Last Year
The richest 400 families had a tax rate of 23%. The bottom HALF of American households paid 24.2%. Hm.
via Washington Post
The Uncertain Future Of Your Korean Dry Cleaner
Start-ups have "disrupted" the Korean-American dry cleaner businesses of New York. But when "disruption" just means app-ifying a mundane task, what is left of our immigrant run industries once the start-ups cash out?
via The Outline
Bangladeshi New Yorkers Form Their First Tenant Union
Unions work!! Banding together, the Bangledeshi tenants of Queens are working for better language accessibility, fighting against landlord harassment, and so much more.
via The City
Team Mash-Up is the brain trust of smart minds and savvy creators, that builds all the cool stuff you see here.