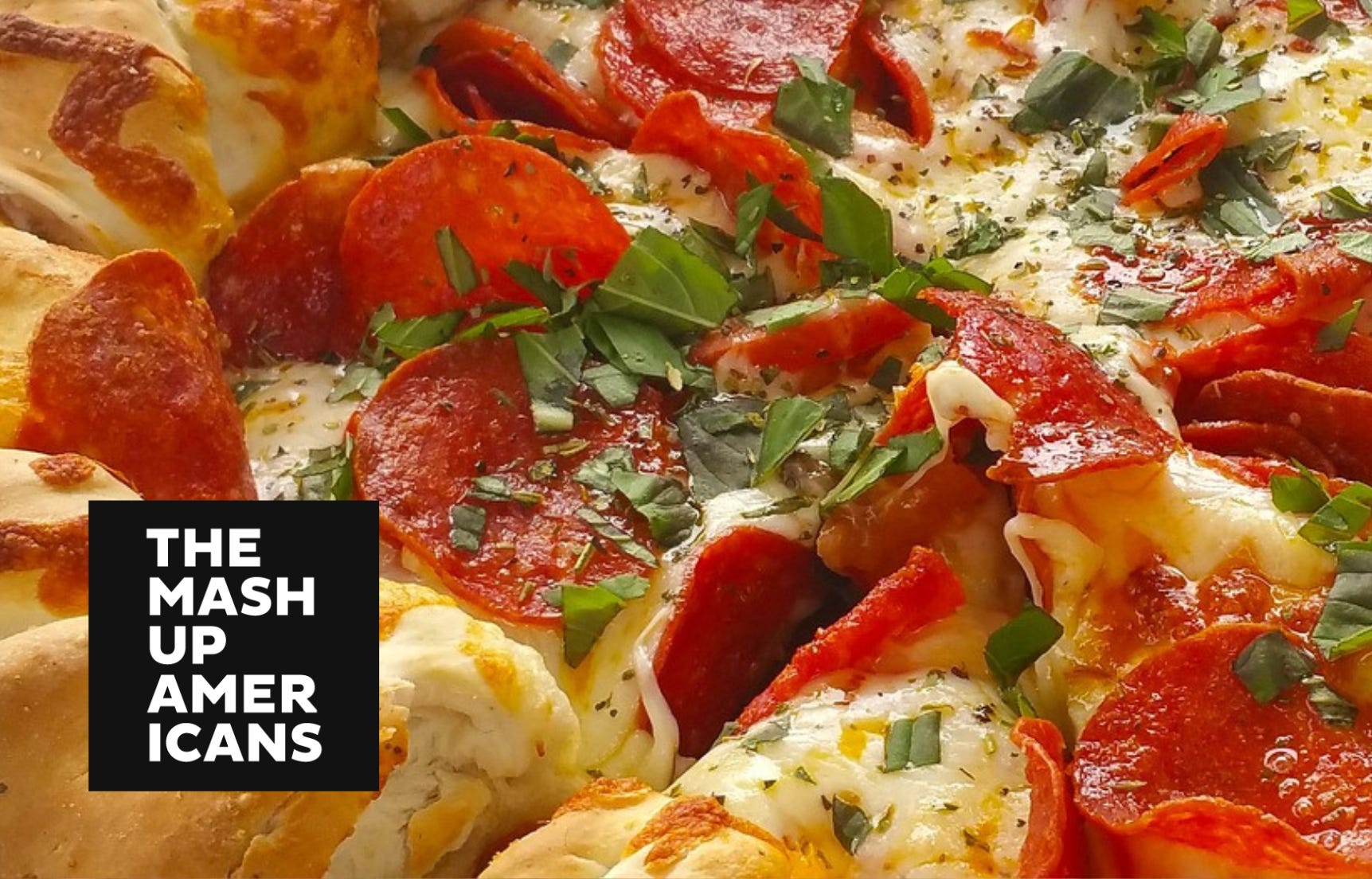 This Week In Mash-Up America
The week of July 29, 2023 was dealing with our heat island; being very stressed about the ocean; and essential tips for our Instagram boyfriends.
It's summer, and we know that right about now, everyone needs a steamy Mash-Up pick-me-up via Randall Park, so over the next 10 days we are resharing our hit romcom podcast—Love & Noraebang—starring Randall Park, Justin Min, Francia Raisa and Emily Tosta.

Every day a new episode, all in the Mash-Up feed! Look at this dreamboat!
Mash-Ups In The News:
Life Along The Korean DMZ, 70 Years After The Fighting Ended
NEW YORK TIMES
The Demilitarized Zone, a 155-mile-long strip of land that divides the Korean Peninsula, was meant to be a temporary buffer zone. It turned 70 this week, now the world's most heavily armed frontier.
HowHere's What To Eat During The Major League Cricket Playoffs
D MAGAZINE
Chili garlic fries, nachos, biryani, popcorn, wings, and some pretty spectacular samosas. If you're going to the Major League Cricket playoffs in Dallas, go hungry.
Oppenheimer's Test Site Wasn't Remote. It Was Populated By Hispanos And Native Americans
LOS ANGELES TIMES
The people of New Mexico were the first victims of the atomic bomb, the result of the Manhattan Project's Trinity Test on July 16, 1945.
Why Is South Carolina Still Building Roads On Top Of Black Communities?
US NEWS
In the US, there's a long history of using highways to divide Black communities. "These highways were not accidents…Urban planning is the spatial toolkit of racial segregation."
On Grief, Pizza, And The Power Of Food To Evoke Memory
LITERARY HUB
"Strange, but often remarked upon, is that food is the pathway to memory. Stranger, I've learned, is that when memory is distorted by loss, the food distorts too. Pizza, which I've always loved for its humbleness, has become redolent of grief."
More Public Pools Could Save Thousands Of Lives
NEW YORK TIMES
It's time to reshape the way we live with the water around us, to build more public pools, to subsidize swimming lessons, raise pay for lifeguards, and build a culture of swimming instead of one of drowning.
There Is A 'Gravity Hole' In The Indian Ocean, And Scientists Think They Know Why
CNN
We're learning more about this lumpy potato called planet Earth.
A Small-Town Paper Lands A Very Big Story
NEW YORKER
A family-run newspaper in Oklahoma held their small-town sheriff's office accountable — and their reporter faced disturbing and violent threats in retaliation. A jaw-dropping story that reminds us of the importance of local journalism.
Influencers Built Up This Wellness Startup — Until They Started Getting Sick
BLOOMBERG
The Crumblegate investigation is here, and it's got everything: girlbosses, food poisoning, regulation-free zones, wellness, and lentil + leek crumbles.
A Burnout In Korea, She's A Superstar In Latin America
NEW YORK TIMES
SuJin Kim, "Chinguamiga," left South Korea for Mexico and found a life, passion, and 24 million followers.
Team Mash-Up is the brain trust of smart minds and savvy creators, that builds all the cool stuff you see here.