Mash-Up Round-Up: Seoul Town Road + REAL Chicago Pizza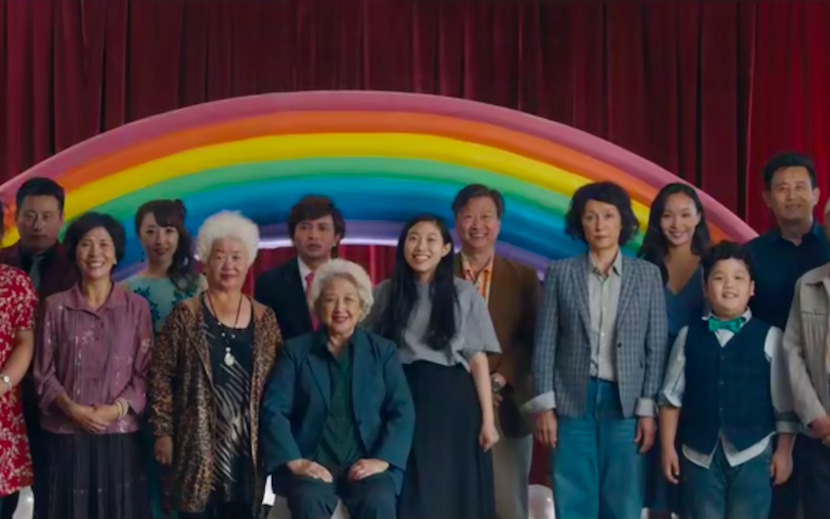 The week of July 27, 2019 was trying to avoid melting into a pool of tick saliva; processing the wildest story we've read in a LONG time; and sleeping with four pillows and our feet out, tyvm.
Lil Nas X's 'Seoul Town Road' Featuring RM Of BTS Is A Brilliant Play
POLYGON
It'll be 2056 and Lil Nas X will still be releasing 'Old Town Road' remixes. And he's taking K-pop seriously. The latest mash-up? We're thriving y'all.
via Polygon
Trump Is challenging What It Means To Be American, And Naturalized Citizens Are Unsettled
We are home. A naturalized American citizen is an American citizen. Racist chants, rants, and rhetoric can't change that.
via Los Angeles Times
Ricardo Rosselló, Puerto Rico's Governor, Resigns After Protests
While the U.S. is caught in the circle of hell that is the impeachment process, Puerto Rico said #ByeRicky and showed the world how people, their voices, and their presence can join to make a difference. Puerto Rico, eres grande.
via New York Times
"The Farewell" Just Beat A Major "Avengers: Endgame" Record
Watch this movie watch this movie watch this movie watch this movie. Awkwafina is the star we always knew she'd be, and this movie will make you cry in all the ways a fantastic movie should. Seriously, watch it.
via Buzzfeed
Huggies Uses Black Father And Daughter On Its Packaging For The First Time
That's right, before 2019 Huggies has exclusively shown white babies and parents in their advertising and branding. While this is coming a bit too late to be very impressive, we're always hyped for representation of all families.
via Culturas
Who Is Shang-Chi? Marvel's Asian Superhero Is More Than A Kung Fu Master
He's Bruce Lee + James Bond. He's gonna be played by Simu Liu. Tony Leung and Awkwafina are also starring. Scarlett Johansson is not in this movie. Learn more about Marvel's first Asian superhero and get ready for this cinematic groundbreaker.
via Inverse
Jia Tolentino Makes Sense Out Of This Nonsense Moment
If you follow our round-up, chances are you've read a story by Jia Tolentino. Now, our favorite mashy New Yorker writer has got her own book, and we can't pre-order fast enough.
"The ways in which our identities position us in the world are complicated. And we're in an age where everything is shifting. There has to be writing that is flexible enough to accommodate all these things existing, often at once." – Jia Tolentino
via Elle
Chicago's Real Signature Pizza Is Crispy, Crunchy, And Nothing Like Deep Dish
Have you ordered a "thin crust" pizza from Dominos before? Then you might have a vague idea of Chicago's true pizza innovention: A thin crust, circular pie cut into tiny squares. How did Deep Dish become an iconic tourist trap? Did square slices doom this "tavern style" delight? We need answers.
via Bon Appetit
'We Stuck Together Like Neighbors Are Supposed To Do': A Community Thwarts A Father's ICE Arrest
A father and son were trapped in a hot van as ICE agents circled and taunted them to exit. Their neighbors made sure that didn't happen. Forming a human chain from the van to their home, the parent and child made it safely inside.
via Washington Post
Team Mash-Up is the brain trust of smart minds and savvy creators, that builds all the cool stuff you see here.