Mash-Up Round-Up: Stock Up On Chobani + Stop Eating Ranch Dressing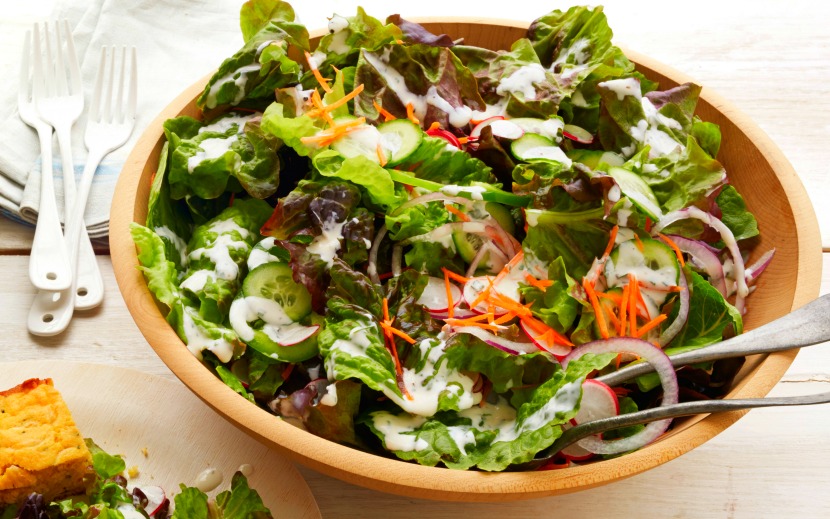 The week of November 5, 2016 was celebrating Cubbies and the best underdog win in history; working on our panic room, nbd; and trying to wrap our heads around Neiman Marcus and the #gentrifiedgreens debacle.

Mash-Ups in the News:
Chobani Founder Gets Death Threats For Supporting Refugees
It's a classic American success story: Turkish immigrant Hamdi Ulukaya founds Chobani yogurt, becomes a billionaire, uses his company to support and employ refugees, and then receives death threats and boycotts from xenophobes. Brb, gonna go stock up on yogurt cups.
via Food + Wine
The Effective Rebranding Of Europe's Alt-Right
Europe's new far-right political wing has undergone a PR facelift, and it's almost scary how well it's working. Exhibit A: Brexit. In related news, more descendants of Jewish refugees in the UK are seeking German citizenship than any other year. Yikes.
via The Guardian
Introducing: The Daily Show's Ronny Chieng
The Daily Show's Ronny Chieng, who famously eviscerated Fox News' Jesse Watters for his racist Chinatown segment, is ethnically Chinese, was born in Malaysia, grew up in the U.S. and Singapore, then went to law school in Australia, which is where he started doing standup. The harshest criticism he received when he joined The Daily show last year? Viewers who thought he was mocking an "Asian" accent. 🙄
via Complex
Commuting Across The Border To Play High School Football
Juan wakes up every morning at 5 a.m. to get to school in time. He was born in the U.S. and goes to school in Brownsville, Texas, but he lives with his family in Matamoros, Mexico. This is about the pursuit of the American Dream, by teenagers on the border playing the American sport. Hard to imagine what that pursuit would be like with a 40-foot border wall.
via Sports Illustrated
Ranch Dressing Is What's Wrong With America
Ranch dressing is gross! Disagree? That's too bad, because apparently Ranch dressing is also killing us and our planet. Cool Ranch Doritos are okay though… right?
via Washington Post
Black Lives Matter Founders Are Glamour's Women Of The Year
Alicia Garza, Patrisse Cullors, and Opal Tometi, the founders of #BlackLivesMatter, are three women who deserve their spot in history, and not just in the footnotes. Bono was also named one of Glamour's Women of the Year. Well, you can't nail it every time.
via Glamour
Vine And The New Gatekeepers Of Self-Expression
R.I.P Vine, a platform dominated by teens of color who could share their creativity and ingenuity unsupervised. Vine's impending death isn't just the end of a platform, but the end of a revolutionary mode of self-expression that signifies Twitter's devaluation of the creators of color who make the internet hum.
via New Yorker
A Tribe Called Quest To Release Its First Album In 18 Years
Tribe's new album, to be released next week, is a testament to friendship, creative freedom, Afrocentrism, and, unbeknownst to any of the artists recording it at the time, an elegy to one of its core forces and one of the most influential lyricists in hip hop. R.I.P. Phife. Thank you for your service.
And if it all goes to hell next week, Mash-Ups, hold onto this: On Nov. 12, Dave Chappelle will host Saturday Night Live with musical guest A Tribe Called Quest. We can't stop smiling.
via NY Times
Team Mash-Up is the brain trust of smart minds and savvy creators, that builds all the cool stuff you see here.