How We Do: Eat Turkish at a Russian-Jewish-Korean Birthday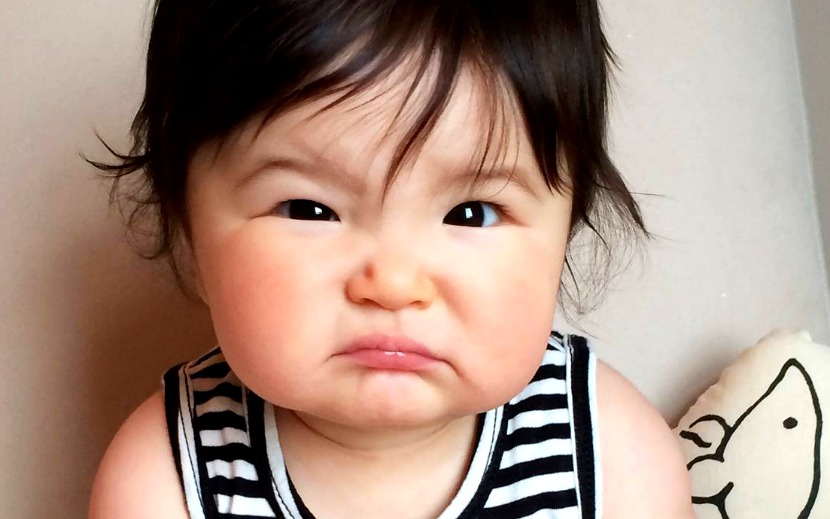 Koreans mark the first 100 days of a baby's life with a baek-il, the traditional 100-day celebration featuring family, fun, and rice cakes. Because cake! And babies! Our Korean-American Mash-Up Cindy Bokser celebrated her son Roman's baek-il at a Turkish restaurant in Brooklyn. Cindy thought it particularly important to celebrate because it marked the stage when Roman suddenly became an easy baby. [Editor's note: Parents of colicky newborns will understand.] 
My husband and his family hail from Belarus, and settled with other Russian Jews near Brighton Beach, Brooklyn in the '80s. My North Korean-born parents immigrated to the U.S. in the '70s, and I grew up Christian in Michigan. Being a Mash-Up family of Korean, Russian, Christian and Jewish heritages, our baek-il for Roman was anything but traditional.
Our baek-il for Roman was anything but traditional.
We held it at a Turkish restaurant in Brooklyn and my in-laws hosted the party. They were familiar with the tradition from when we held a small celebration when my firstborn, Nikolai, was 100 days old, so this time around they offered to throw it. Busy juggling 2 under 2, I was more than happy to hand them the reins and give them a chance to show off their new grandson to the Brighton Beach brigade.
It was a multi-course Turkish meal at Taci Beyti in Brooklyn. We had loads of grilled and skewered meats, flatbreads, eggplant salads and yogurt-based dips, accompanied by several bottles of sweet red wine, vodka and cognac (all BYOB of course!).
Roman was passed around like a hot potato for four hours while the toasts were made generously every ten minutes or so. And he actually seemed to love every minute of it. My newly calm baby didn't shed a tear the entire time. Maybe he has an affinity for (or high tolerance of?) loud family and lots of company — he is half Russian after all!
If the Korean side of the family had thrown the party, it probably would have been a lot more reserved with a lot more kimchi. My parents weren't able to fly in from Michigan for the occasion, but the Korean contingent was still well represented by my sister, brother-in-law and their two kids.
I'm not entirely sure the mass of Russians who attended were familiar with the tradition but they're never ones to decline a party. So with family and friends of a very mixed variety we merrily celebrated my baby's 100 days of life!
Cindy is a visual arts publicist and children's style blogger living the mash-up life. Born and bred in Michigan, Cindy is a Korean-American NYC transplant who makes her home with her Russian Jewish husband, two energetic boys and a dancing pomeranian. Find her on Instagram at @lookcindy.