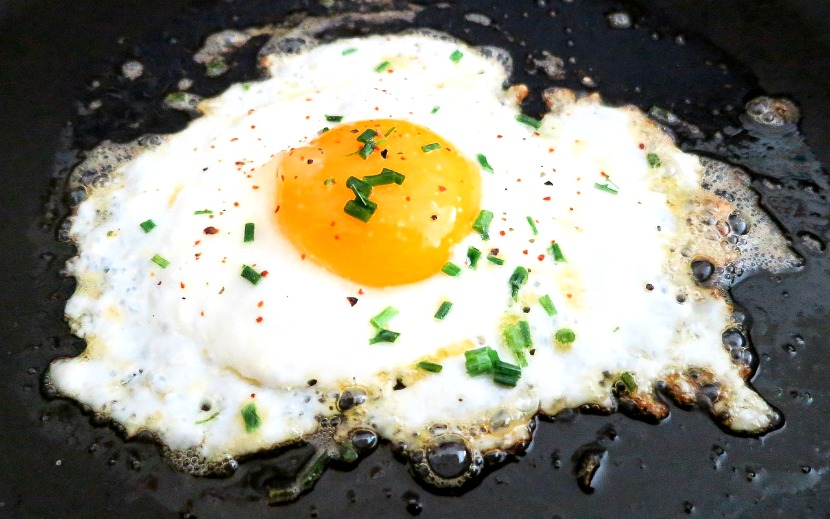 Eggs, eggs, eggs. We can never have enough eggs. Plus, they're kosher. They're halal. They play a starring role at Easter. Could eggs be the ultimate mash-up food? [Editor's note: Rice may have something to say about that.] Also, did you know that eggs are best kept at room temperature? It blew our mind too.
So here is our ode to the famed Spanish fried egg, comfort food to Ferran Adrià and egg lovers the world over. This recipe is adapted from 1,000 Spanish Recipes by Penelope Casas, the world's expert on Spanish cuisine, who notes in her book that Spaniards describe the crunchy golden edges of these eggs as "vestidos de torero," or dressed like a bullfighter. Get your olive oil on and enjoy.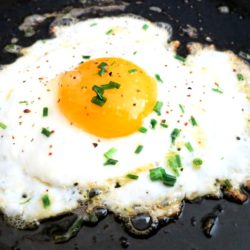 Huevos Fritos a la Española
These are the fried eggs of all of our dreams. Adapted from 1,000 Spanish Recipes by Penelope Casas, the world's expert on Spanish cuisine.
Ingredients
A LOT of olive oil

1

egg

room temperature
Instructions
In a medium skillet, heat at least 1/2 inch of oil over high heat until it reaches the smoking point.

Break egg into the oil. (If cooking multiple eggs, only do two at a time maximum.)

Working quickly with a large spoon, fold the edges of the egg white, which will have spread, up over the yolks, forming a circle.

Spread the hot oil over the eggs until they begin to get crunch around the edges and the yolks have set, about 1 minute.

Transfer the eggs with a slotted spatula to a paper towel and let drain slightly.

Repeat for as many eggs as desired.

Season with salt and other garnish of your choice and serve hot.
Can't get enough? These recipes are egg-credible! Try them!
Chinese Tea Eggs with Star Anise
Salat Olivye, aka Not-Overboiled-Potato-Salad
Team Mash-Up is the brain trust of smart minds and savvy creators, that builds all the cool stuff you see here.