Mash-Up Gift Guide: 6 Must Haves From Our Kitchen to Yours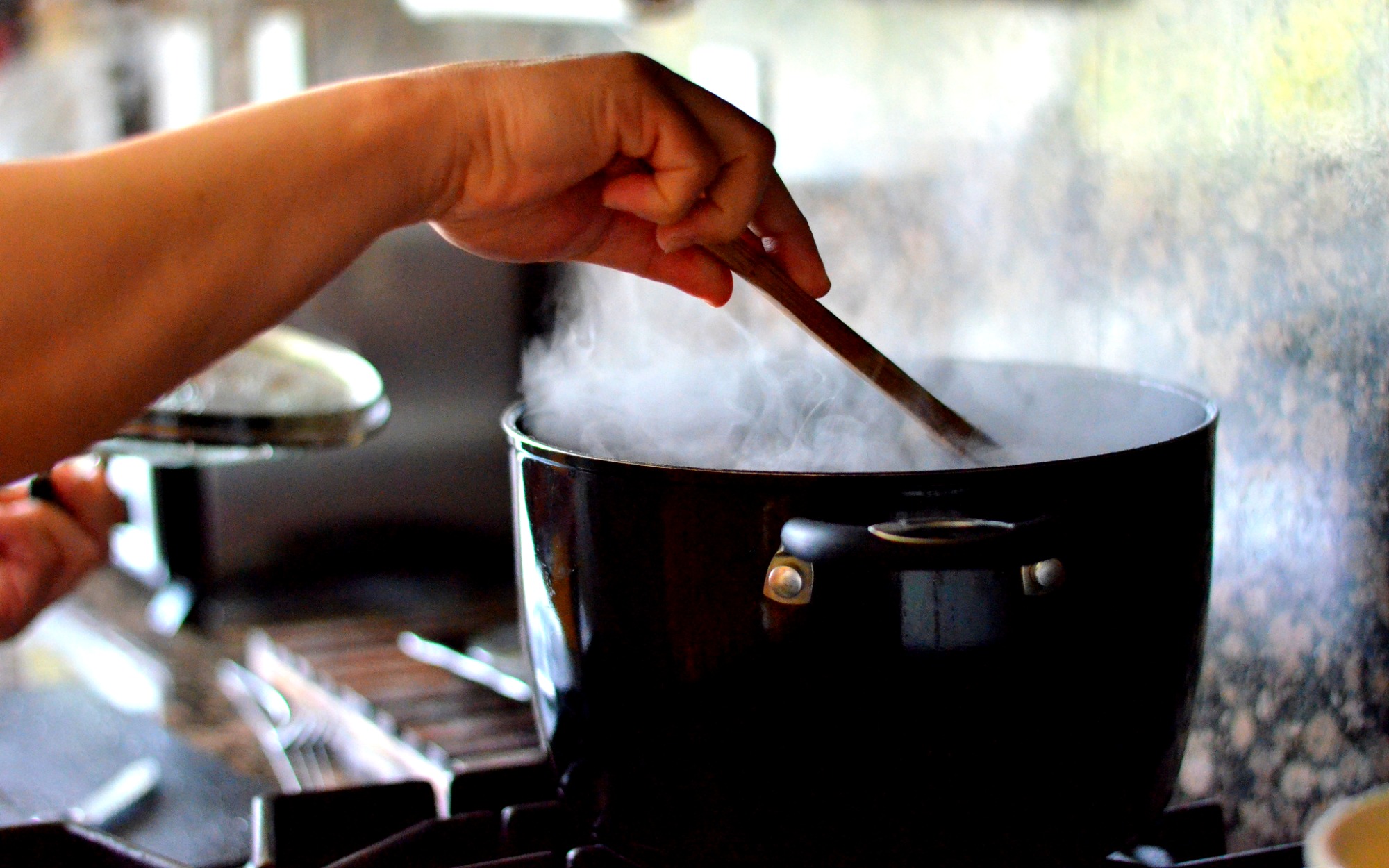 Mash-Ups love food. Really really really love food. It's how we explore and express our identities. It's how we bring our family and friends together. It's how we make sense of the world. So what better gifts can we recommend than the essentials of our Mash-Up Kitchen? You'll also want to check out our 6 Mash-Up Cookbooks, and for the little ones, our 6 Ideas for Mash-Up Kids.
1. Rice Cooker
Arroz con frijoles? Kimchi fried rice? Joloff rice? Cherry rice? Rice is the center of many of our Mash-Up cuisines. Also, it's delicious and we eat it at every meal. A rice cooker makes perfect rice and needs no tending to. Buy this top of the line Zojirushi 5-1/2-Cup Micom Rice Cooker and Warmer. It's worth it.
Arroz for all!
2. Cast Iron Tortilla Press
Tortillas are the only thing we eat as much as rice. We love making our own at home because they have this amazing thickness and texture.
Or you can try these:
Gift

Set with Maseca & a Tortilla Basket

This is a great way to get started, and don't feel bad that you aren't using fresh masa…Latinos the world over use Maseca.
Wooden Tortilla Press
Word is, this is the old school way of making tortillas…if you have a little more space in your kitchen this is a good one.
3. Wei Kitchen Amber Vinegar & Shallot Oil
This wonderful new company is creating artisan Vietnamese-inspired products. They've started with the Amber Vinegar & Shallot Oil that Vietnamese-Chinese-Jewish-American Founder Debbie grew up making at home. You know that vinegar that comes when you order bun? Who wouldn't love to pour that on everything?
4. Stainless Steel Spoon (sudgarak) and Chopsticks (jeokkarak)
Basically, it's just better to eat with the long handled spoon and the stainless steel chopsticks that are common in Korea (and in Korean restaurants). The weight and shape of the chopsticks is really satisfying and the spoon handle is long enough for you to get at the banchan across the table.
5. Hot Sauce of the Month Club
Mash-Ups love chili peppers. So it's either a hot sauce of the month, or bulk Sriracha.
6. Spices Paired with Cookbooks
Prices from $13 – $40
Mission Critical: stocked spice rack. We're big believers in cooking with confidence and experimenting, but let's be honest, having the right spices and taking a few tips from the masters really helps. Following are our recommended spice gifts from some of our favorite cuisines, plus a cookbook to guide you.
Gift

Box of Indian Spices including Anise, Cayenne, Cloves, Coriander, Cumin, Fennel, Mustard Seed, Turmeric and More
Pair with Madhur Jaffrey's An Invitation to Indian Cooking
Jaffrey played a pivotal role in making Indian cooking accessible to UK and US audiences. Her recipes are delicious, with a depth of flavor, while still being accessible. She's also an amazing actress.
Gift

Box of Middle Eastern Spices Including Za-atar, Paprika, Sumac, Saffron, Nutmeg, Cardamom and More
Pair with Yotam Ottolenghi's Cookbook: Plenty More
Israeli-born Ottolenghi lives in London and has published some of the greatest cookbooks of the last few years. We swear by his cookbook, Jerusalem which takes you on a tour of Jewish and Arab cooking in Israel and Palestine. Plenty More is a vegetarian cookbook, inspired by seasonal vegetables and middle eastern spices, all fresh and tang.
Rebecca is co-founder and chief executive of The Mash-Up Americans. A Salvadoran-Jewish-American married to an American-American, she has worked for 10+ years in media, arts and culture. She creates cultural experiences, brings people together, and introduces newbies to Armenian string cheese. You can follow her @beccale and find her in Los Angeles.