Mash-Up Gift Guide: 6 Classic Cookbook Ideas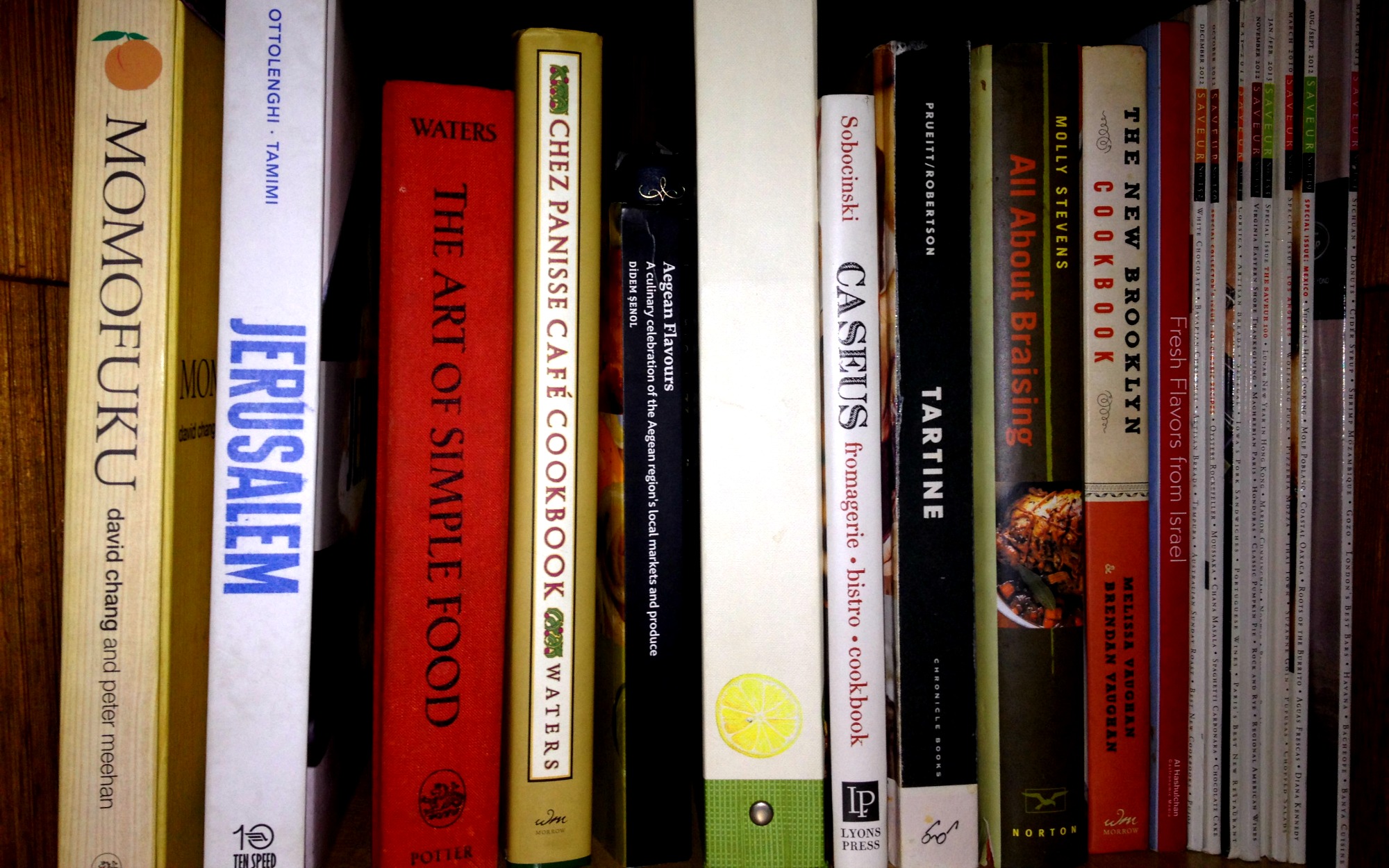 Now that you have all the tools for the Mash-Up kitchen, here's a short list of recommended cookbooks from the team at The Mash-Up Americans. For the little ones who aren't quite ready to try their hand at the tortilla press, check out our 6 Ideas for Mash-Up Kids.
1. LA Son by Roy Choi
First of all, it's an epic memoir. Second of all, what's more mash-up than Korean tacos? Third of all, all the recipes in his book are mash-ups. He explores Jewish, Italian, Korean, and Mexican cuisine, and many more.
2. Jerusalem by Yotam Ottolenghi and Sami Tamimi
Israeli + Palestinian + British + everything fresh and tangy.
Also check out their newest book: Nopi
3. Momofuku by David Chang and Peter Meehan
It's become a classic since it came out 6 years ago. You can quick pickle. You can make some effing delicious pork. Oh, and the scallion ginger situation is to die for.
4. Pati's Mexican Table by Pati Jinich
Our cooking and eating philosophy: Lime should go on everything. Pati is more nuanced. She's smart, approachable and shows us how to make real, homestyle Mexican food. She has a kick-ass PBS show. Plus, we have a soft spot for Latin Jews. She also runs a great blog.
5. The Slanted Door by Charles Phan
This is one of our favorite restaurants on the planet. When we go to San Francisco we might eat at the to-go counter in the Ferry Building at least 2x per day. This gorgeous Vietnamese cookbook follows up Phan's 2012 book, Vietnamese Home Cooking. The sauces are incredibly flavorful, the directions are straightforward, and the food is magic.
6. Marcus Off Duty: The Recipes I Cook at Home by Marcus Samuelsson
This Ethiopian-Swedish-New Yorker believes that Mash-Up food is American food. [Editor's note: Duh.] Noodles in K-town? Sushi mixed with Swedish ingredients? Also, he has an amazing playlist in the book for dancing while cooking.
What are your favorite Mash-Up cookbooks? Tell us on Facebook!
Rebecca is co-founder and chief executive of The Mash-Up Americans. A Salvadoran-Jewish-American married to an American-American, she has worked for 10+ years in media, arts and culture. She creates cultural experiences, brings people together, and introduces newbies to Armenian string cheese. You can follow her @beccale and find her in Los Angeles.