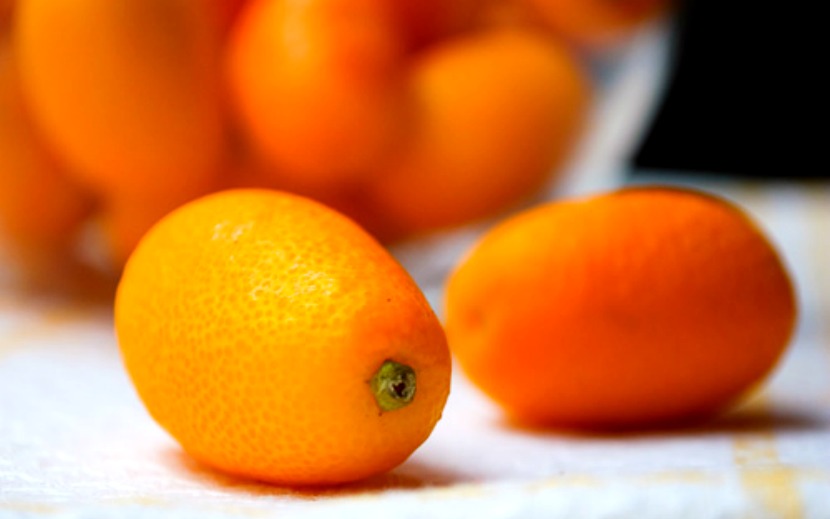 Padma Lakshmi, the Top Chef host, model, and author talks about life as an Indian-American Mash-Up in her new memoir, "Love, Loss, and What We Ate." There's sex! Food! Bubbe meise! Her argument that Salman Rushdie is white on the inside! Plus, delicious, soul-satisfying recipes. Want to get a taste of what Padma's cooking? We got you.
Padma Lakshmi Stops Being Polite…
Sometimes, when things are especially dark, it feels like the only thing that can bring us back to life is the scent of home, a brightness to spark our tastebuds and our will. This sauce, as detailed lovingly in her book, is one of Padma's.
Want more recipes? Check out Padma's memoir, "Love, Loss and What We Ate."
And don't forget to listen to our podcast with Padma herself. We're in your ears, yo. Subscribe!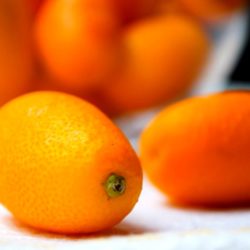 Padma's Kumquat and Ginger Chutney
A mother sauce that will delight.
Ingredients
2 ½

lb

fresh kumquats

quartered and pitted

2

tbsp

kosher salt

½

cup

canola oil

1

tsp

fennel seeds

1

dozen fresh medium curry leaves

torn into small pieces

3

tbsps

minced fresh ginger

8

small green serrano chilis

chopped

6

whole fresh kaffir lime leaves

½

tsp

sambar or madras curry powder

½

cup

water

2

tbsp

light brown sugar
Instructions
In a large bowl, mix the kumquats with the kosher salt. Let them rest for 2 to 3 hours, or overnight in the fridge, if possible.

Heat the oil in a deep pan for a few minutes on medium heat.

Add the fennel seeds. When they sizzle and darken slightly, after about 2 to 3 minutes, add the curry leaves, ginger, and chilis, frying and stirring for just a minute or two.

Then add the kaffir lime leaves and kumquats. Stir well.

After 5 minutes add the curry powder and stir again.

After 5 more minutes, stir in the water and sugar.

Reduce the heat to medium-low and cook covered for 10 minutes, stirring intermittently to ensure the chutney does not stick to the bottom of the pan. If this happens, stir in more water, 1/4 cup at a time, but the mixture should remain thick and gooey.

Cook just until the chutney has a chunky jam-like consistency.
Team Mash-Up is the brain trust of smart minds and savvy creators, that builds all the cool stuff you see here.