Podcast Ep 19: Tina Tchen and The United #StateofWomen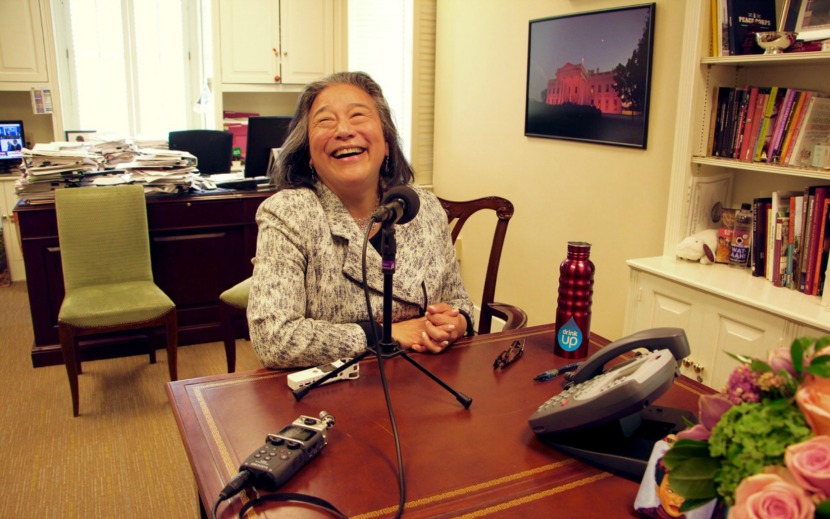 Tina Tchen and the United #StateofWomen
Today we get personal with Tina Tchen, chief of staff to the First Lady, assistant to President Obama, and Founder and Executive Director of the Council on Women and Girls. In other words, she is One of the Most Badass Women Ever.
Tina, a first-generation Chinese-American Mash-Up, is a lifelong advocate for women and the creator of the United State of Women Summit, happening NOW. She shares with us the resilience and strength she developed growing up as an Asian kid in the Midwestern suburbs, why her mom is her idol, and how important it is to always stay true to yourself.
Tina on how being a Mash-Up makes you resilient.
Growing up different builds resilience. I was a litigator at a big law firm where it was unusual to have senior women who were litigators and it was even more unusual to have an Asian woman being a litigator. I used to have experiences in court when court reporters, even sometimes jurors, would say, "You speak English so well!" Yeah. Okay. It's the only language I speak.

But having grown up with that [sort of comment] my entire life, it's not something that I dwelt on. It didn't bother me or undermine my self-confidence. It's something that just rolls off your back.
Love the music on our podcast? Us too. So we're giving you EXTRA JAMS! Check out our #StateofWomen Spotify playlist.
Listen to "Tina Tchen and The United #StateofWomen," and subscribe to our new podcast on iTunes, download on your favorite audio app, or just keep coming back here.
This podcast is produced by American Public Media and Southern California Public Radio, KPCC. It is supported in part by an award from the National Endowment for the Arts. To find out more about how the NEA grants impact individuals and communities, visit www.arts.gov.
Team Mash-Up is the brain trust of smart minds and savvy creators, that builds all the cool stuff you see here.