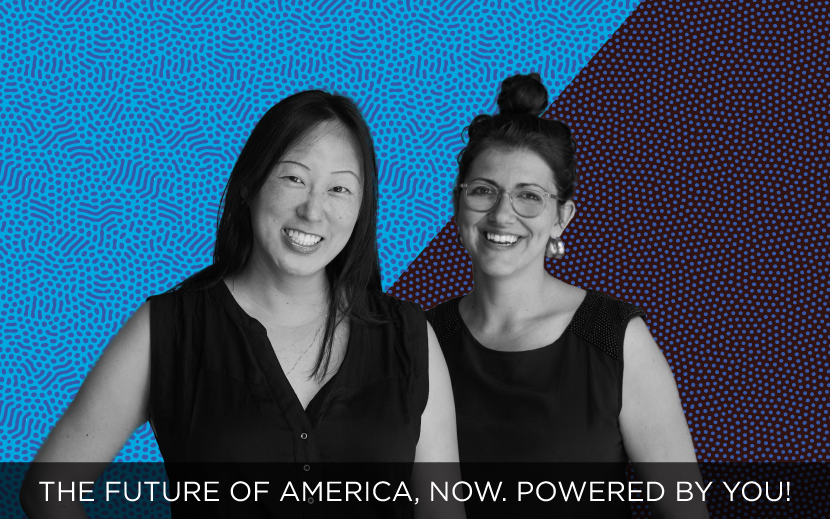 We did it fam! We're al.most.done. with 2017! And we're almost done with the newest season of our podcast. We truly couldn't do any of this without you, and we mean it in every way. So we are thrilled to share that we are having our very first fundraising drive to support the podcast.
You, treasured listener, reader, and most importantly, member of the family, can now directly support the creation of the show by donating. We are honored to provide a platform for stories and conversations and explore what it means to walk through the world as a Mash-Up American. We feel grateful every day that our job is to build empathy through conversation, at a time in the world when empathy seems in short supply.
Our goal for the show has always remained consistent: That you see yourself, find community, and learn and laugh along with us as we ask awkward questions and get closer to what it means to be an American today.
Our goal for this fundraising drive is equally simple: Support the show and the incredible community we've built so we can continue to be more ambitious, touch more lives, and explore the truth through the Mash-Up lens.
Support this work by donating today and get one of our brand spankin' new thank-you gifts – a coffee mug (we won't judge what you're drinking out of there) or our totebag with custom art from @YeahitsChill. It'll be the best public radio totebag you have, we promise.
With gratitude,
Amy & Rebecca
P.S.: Did we mention your donation to support The Mash-Up Americans podcast is tax-deductible! Donate today!
Team Mash-Up is the brain trust of smart minds and savvy creators, that builds all the cool stuff you see here.