Mash-Up Round-Up: Changing Language For Our Trans Kids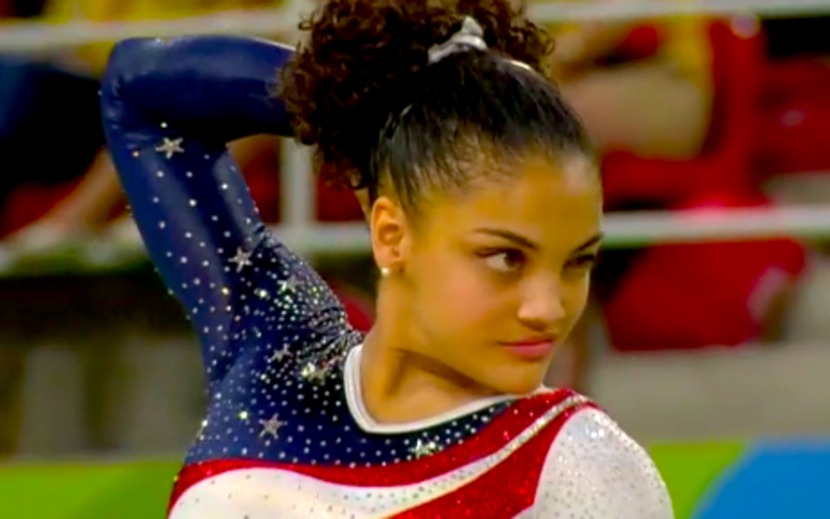 The week of August 13, 2016 was celebrating the 30th anniversary of "Control"; Wawa finally getting the love it deserves; and living for Leslie Jones in Rio. SLAY ALL DAY.
Mash-Ups In The News:
A Camp Tries To Reinvent Hebrew So Transgender Kids Can Fit In
What do you do in a language where each noun has a gender and you don't identify with a specific gender? Language is ever evolving. How wonderful.
via Washington Post
Ichiro Suzuki Speaks English Just Fine
We rolled our eyes so hard it hurt! An ESPN reporter flippantly criticized baseball player Ichiro Suzuki's English. He basically refuses to believe that Suzuki actually speaks great English, but uses an interpreter to make sure he is completely and clearly understood. Have you ever tried to communicate regularly in business in not your native language? YEAH. IT'S HARD.
via GQ
Why More Women Of Color Than Ever Are Starting Their Own Businesses
Eight of 10 businesses started by women are started by women of color. And Latina-owned businesses have increased by 137% in the past 9 years. We out here!
via Time
Why Do Brits Have Different Names For Vegetables Than Americans?
They say aubergine and we say eggplant. They say coriander and we say cilantro.
The reason for the differences seems to be that American English is more literal. Oh that purple plant kind of looks like an egg! An egg…plant!
via Food and Wine
Rihanna, Awkwafina, Mindy Kaling To Star In "Ocean's 8"
Hi. We cannot wait to see this movie. Especially because Awkwafinais our girl!
via Deadline
Simone Manuel Makes History As First Black American Woman To Win Swimming Gold
We cheered so hard when Simone Manuel made history as the first Black American woman to ever win an individual gold medal in swimming. This was a victory over opponents and, more importantly, a victory over the racist, segregationist history of American swimming pools. Go, Simone!
via Vox
A beautiful essay on how food can help us grieve and connect us so deeply to the people we've lost.
via Glamour
The Average Black Family Would Need 228 Years To Build Wealth of Average White Family
We are big time American Dream advocates over here at Mash-Up HQ, but damn if it's not hard when the system is almost entirely stacked against you.
via The Nation
1.5 Billion People Are Trying To Learn English
Amazing map alert! It shows how many people speak the top languages in the world (English, Spanish, Mandarin, Arabic) and who wants to learn other languages. Amazing.
via World Economic Forum
Snoop + Martha Stewart To Host A Cooking Show Together
Please God let them also get high together and narrate nature showsafter they cook things to satiate their munchies.
via Paper Mag
Flint Is Family: The Water Crisis In Michigan
#Longread: We continue to be devastated by the complete disregard for human life that has taken place in Flint. This stunning portrait of Flint — the story and the people — reminds us that we must imprint this city on our brains and fix it and never let it happen again.
via Elle
Team Mash-Up is the brain trust of smart minds and savvy creators, that builds all the cool stuff you see here.