Mash-Up Round-Up: Practical Guide to Resisting Trump + Perfect Latkes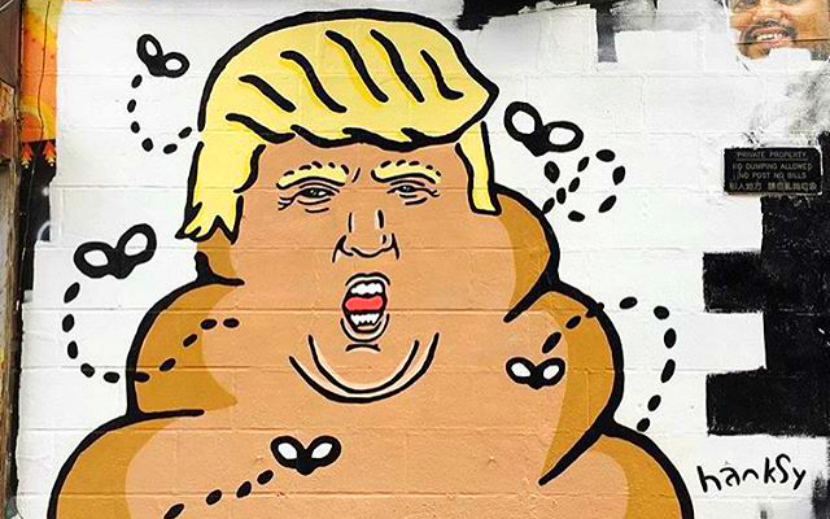 The week of December 17, 2016 was praying for Aleppo. Here are a few ways you can help.
Mash-Ups In The News:
The revolution changed everything about daily life in Cuba, including the world of fashion. From emerging designers and black market stores to the way clothing is made and bought, Cubans have gone above and beyond in creating their own fashion market against all odds — it's the Cuban way.
via Racked
Facing Anorexia In An Immigrant Family
Anorexia is often seen as a disorder that plagues only wealthy white girls, but it can cripple anyone, regardless of gender, race, or class. N.F.L. Executive Paraag Marathe knows this better than most, after seeing his own sister lose her life to the eating disorder. Mental illness still comes with deep stigma in the U.S., especially among immigrant families, and Marathe is doing his part to fight it.
via New York Times
Europeans Massively Overestimate The Muslim Population
People hugely overestimate the Muslim population of their respective countries. The worst guessers? France wins this one after estimating that 31% of the population (1 in 3) was Muslim, when in reality it's 7.5% (1 in 13). Pretty sure this is what Islamophobia looks like.
via Guardian
With the inauguration of Trump looming near, Ta-Nehisi Coates takes a look back at our last eight years with President Obama, a man whose legacy is more essential to understand now than ever before. But while Obama tells Coates that he still has faith in white America, Tressie McMillan Cottom argues we should be putting our faith in Black America instead.
via The Atlantic
It's almost Hanukkah, which means it's almost time for latkes, a.k.a the unequivocal BEST use of potatoes in cooking. To achieve total latke bliss, look no further than these tips to make your latkes the most crispy and flavorful ones of the family.
via Lenny
"Racial homogeneity is no guarantor of peace, any more than racial heterogeneity is fated to fail." — Zadie Smith
November 10th, after receiving the 2016 Welt Literature Prize and two days after the election, Zadie Smith gave a talk that we all sorely and desperately needed to hear. In our changed world, what does it mean to be optimistic, and what does it mean to despair?
via New York Review of Books
Listen: Mexicans Don't Play Basketball
A must-listen this week is NPR's "Mexicans Don't Play Basketball," a true mash-up story that traces the victory of an all-Mexican-American team in 1939, and provides a deep look at integration, racism, and assimilation in America.
via Latino Rebels
Americans: The People Who Get Anxious About How Happy They Are
Americans are anxious about everything, and now we can officially add "happiness" to that list. America is one of the only places in the world where the quest for optimal happiness is such a huge source of stress, and where we're only satisfied if our happiness matches that of everyone around us.
via New York Magazine
Indivisible: A Practical Guide For Resisting The Trump Agenda
The action agenda to top all action agendas. Former Congressional staffers created this exhaustive tactical guide to political organizing for newbs. For everyone who is deeply motivated, but doesn't know where to start, this is a beginning.
via Google Docs
Team Mash-Up is the brain trust of smart minds and savvy creators, that builds all the cool stuff you see here.