Mash-Up Round-Up: Staying American + Prioritizing What Matters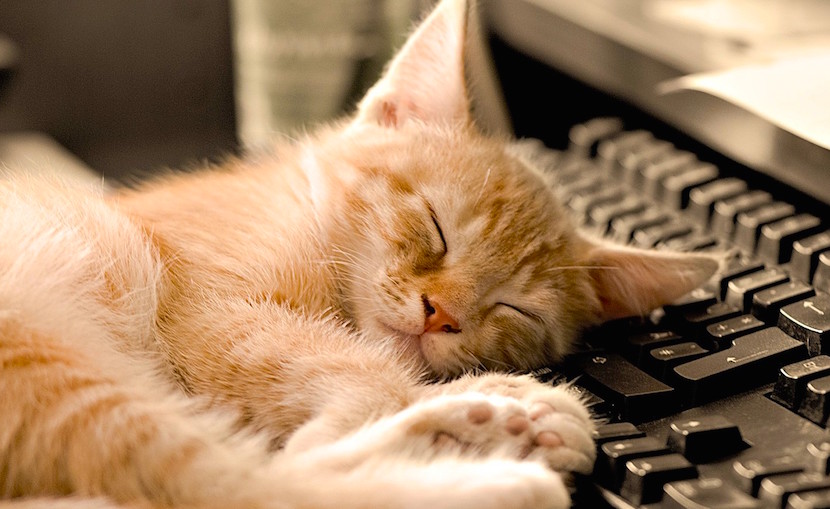 The week of July 7, 2018 was legit goodbye forever ScarJo; scheduling sleep (a Very Important Thing); and the best airplane trip of all time.
And don't forget: Keep Scott Pruitt moist. Don't ask why.
Record Number Of Native Americans Running For Office In Midterms
Deb Haaland, member of the Pueblo of Laguna and current New Mexico candidate for the U.S. House of Representatives, may soon be the first Native American woman in Congress. This year, she says, is the year of women of color. Votevotevotevotevote in the midterms!!!
via OPB
'Gay Conversion Therapy' To Be Banned In The UK As Part Of LGBT Equality Plan
We're still stuck with Pence and legalized discrimination, but across the pond an LGBT equality plan is becoming a reality — and it's officially banning the practice of "gay conversion therapy." The reason? It's dangerous, it's abusive, it's stupid, and (duh) IT DOESN'T WORK.
via BBC
Cake And Conversation With The Pope
For his exclusive interview with Pope Francis, Philip Pullella brought cake made of leftover bread, or as Francis calls it, "Budin de Pan." From religion in China, to the U.S immigration policy and reform within the Catholic Church, it's a fascinating convo with a fascinating man.
via Reuters
Mapping Brooklyn's Diverse Pirate-Radio Scene
Perhaps the most quintessentially mash-up story there could be: unlicensed "pirate" radio stations have been sneaking onto the airwaves, bringing all the mashy sounds and flavors of Brooklyn to those who can find them. If, like us, what you've been missing is a Caribbean-accented voice saying: "To all my Jewish people out there in Crown Heights, vus machst du? Baruch Hashem!", this is for you. It's spiritual sustenance, immigration news, accented voices, and music made from home.
via New Yorker
In America, Naturalized Citizens No Longer Have An Assumption Of Permanence
You've lived in America for decades as a naturalized citizen. You've made friends, paid taxes, contributed incredible things to your neighborhood. You know, just BEEN LIVING A NORMAL LIFE AS A CITIZEN. You may be at risk of denaturalization. For immigrants, even legal citizens, you're guilty until proven innocent, and everything can and will be used against you.
via New Yorker
Sazón And Struggle: In Puerto Rico And Cuba, Food Is A Marker Of Resilience And Creativity
Puerto Rico and Cuba are "de un pájaro las dos alas" — two wings of the same bird.
"We share sazón, and we love plantains, heavy garlic, tropical fruits and dark rum. If we begin to see these as sister cuisines, part of a larger family of indigenous, African- and European-influenced Caribbean foodways, we gain a greater appreciation of our shared history. We can start to see the links that persist despite political fissures — and better understand how food can be a marker of resilience and creativity."
via Washington Post
It's Not Just Queer Eye – Bad Subtitling Is A Daily Problem For Deaf Viewers
"But why would you need English captions if the show is in English?" Oh boy. For many people, subtitles are absolutely necessary. Treating them as anything but? Pretty messed up. Deaf people want to experience the Fab 5 swearing the same way we do, so make captions accurate and let them!
via The Guardian
The Māori Māui is the best Māui. Why? It's Partly Down To Vagina Dentata
Moana's Māui was pretty fantastic demi-god, but did he ever face off against Hine-nui-te-pō? She has eyes of jade (pounamu), hair of kelp (rimurehia), a mouth like a barracouta (mangā) and best of all, "labia ridged with sharp obsidian (koi mata)." Oh yes oh yes, we're talking vagina dentata. Hine-nui-te-pō is the man-slicing she-monster and Great Mother feminist icon we deserve. PS: Mash-Up HQ is very into Moana.
via The Spinoff
"I Went As High As I Could": Statue Of Liberty Climber Cheered Outside Court
"'When they go low, we go high.' I went as high as I could." Therese Patricia Okoumou, a naturalized citizen who immigrated to the U.S. decades ago, scaled the Statue of Liberty on the Fourth of July and called for the end of I.C.E., the end of Trump's zero tolerance immigration policy, and the end of family separation. She's been met with cheers and applause since she was charged, including from us.
via CBS News
Team Mash-Up is the brain trust of smart minds and savvy creators, that builds all the cool stuff you see here.