Starting A Spiritual Revolution With Rainn Wilson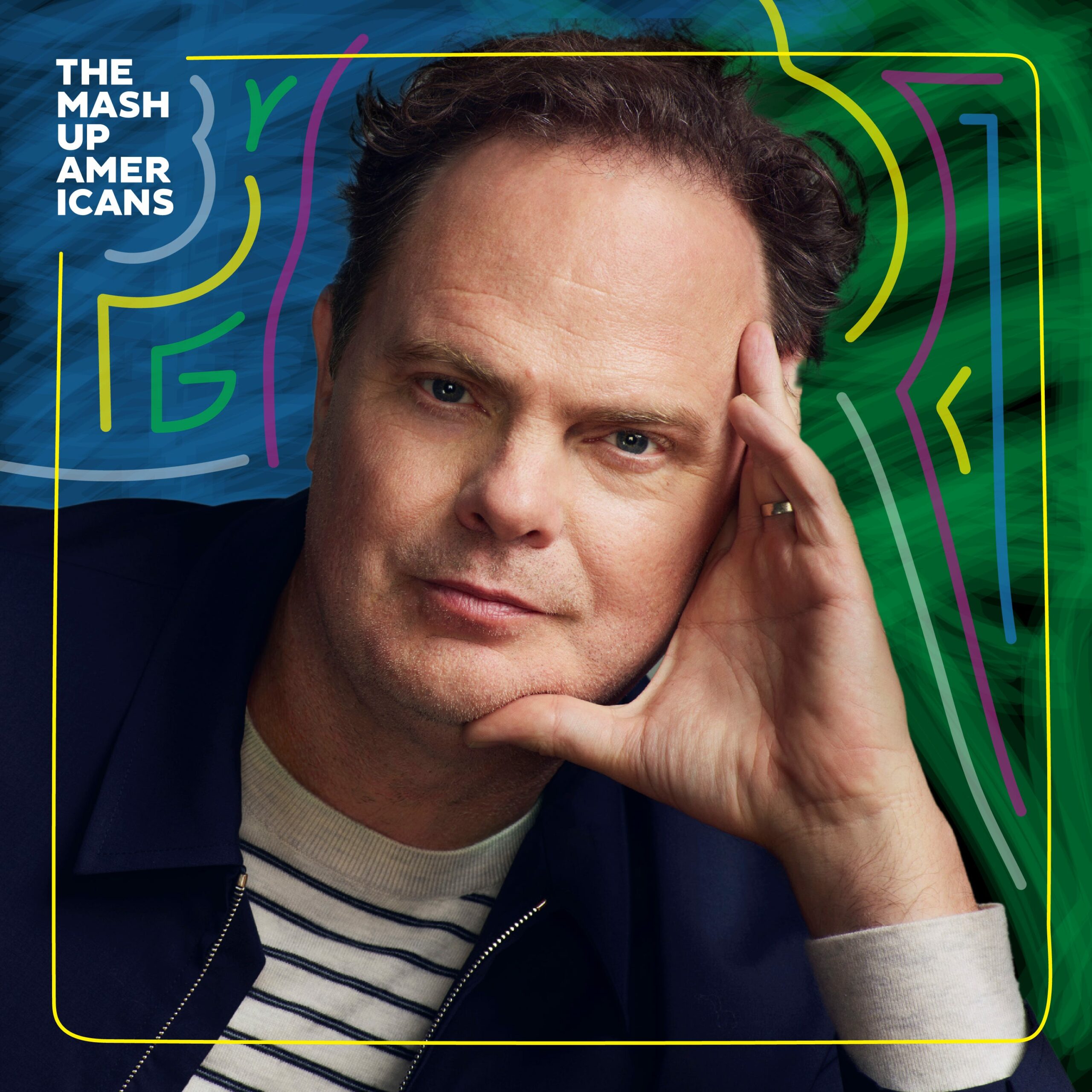 This Week In Mash-Up America
The week of October 26, 2023 was the only fitness inspo we need; moms who shred; and Michelle Williams narrating Britney Spears audiobook, aka everything we didn't know we needed.
The Mash-Up Americans:

Rainn Wilson Is Starting A Spiritual Revolution
We are all on a spiritual path, according to Rainn Wilson — and he's not talking about yoga and meditation apps. The actor, author, and devout Bahá'í joins Amy and Rebecca to share what he's learned about the purpose of life, the beauty of Star Trek, and redefining what's sacred. There may also be a spoiler about The Meg in there too. He is the author of NYT Best Seller "Soul Boom: Why We Need a Spiritual Revolution."
He's got some great tips on how to live a good life, too. Let's get spiritual, people.
Mash-Ups In The News:
What If There's A Secret Benefit To Getting Asian Glow?
THE ATLANTIC
Finally, a possible upside to the booze-induced, ruby-red flush that commonly happens to folks of Asian descent: It might help ward off infectious diseases.
Latinos Have Become The Majority in Texas. The Monolith Myth Is Being Put To The Test
LOS ANGELES TIMES
"We discuss rising demographics in general, and how those discussions, especially when they involve Latinos, lack class analysis and often imply an accompanying political power that doesn't necessarily exist."
Itaewon Crush: Survivors Are Still Tormented A Year On
BBC
No accountability, no closure, and tons of trauma — survivors of the Halloween weekend tragedy that killed almost 160 young Koreans last year haven't been able to move on.
Dairy Workers On Wisconsin's Small Farms Are Dying. Many Of Those Deaths Are Never Investigated
PRO PUBLICA
Is it because of impotence, disorganization, or negligence within the inspectors at OSHA? Whichever it is, it's preventing migrant workers from safer working conditions.
Why Cookies Are The Ultimate Symbol Of Seasonal Goodwill
SAVEUR
For Bosnian refugee and Upstate New York bakeshop owner Mersiha Omeragic, cookies serve to connect her with neighbors, honor her home country, and help her claim a space of her own.
An Estimated 220,000 U.S. Kids Under 18 Diagnosed With Arthritis
WASHINGTON POST
Juvenile arthritis is on the rise — and no one knows why. Mildly (so very mildly) reassuring: It doesn't seem to be caused by foods, toxins, allergies, or vitamin deficiency.
Baltimore Buried These Streams. Now An Artist Is Bringing One Back.
NEXT CITY
With his "Ghost Rivers" public art installation, artist Bruce Willen creates an overlay of winding pale blue lines, like a river on a map," to visually unearth buried streams and the environmental toll they take on the community.
A Trans Teen In An Anti-Trans State
NEW YORKER
Some families, like this one in Texas, are going to extreme measures to obtain gender-affirming care for their children. Say it with us: Trans rights are human rights.
The Olympian Fighting For Her Right To Run
THE CUT
Caster Semenya has faced endless questions about her gender and even been given sex-verification tests. They still won't let her compete in most elite women's races. In her new memoir, she's finally telling her story.
Bad Bunny, 'SNL' And The Normalization Of Spanish In American Pop Culture
BILLBOARD
Bad Bunny's the first-ever artist to hit Billboard's top spot with 3 Spanish-only albums. "Thanks to a rapper from Vega Baja, Puerto Rico, Latin presence in U.S. pop culture has been mainstreamed for perhaps the first time since I Love Lucy."
Team Mash-Up is the brain trust of smart minds and savvy creators, that builds all the cool stuff you see here.