Mash-Up Round-Up: Finally an Avocado Emoji!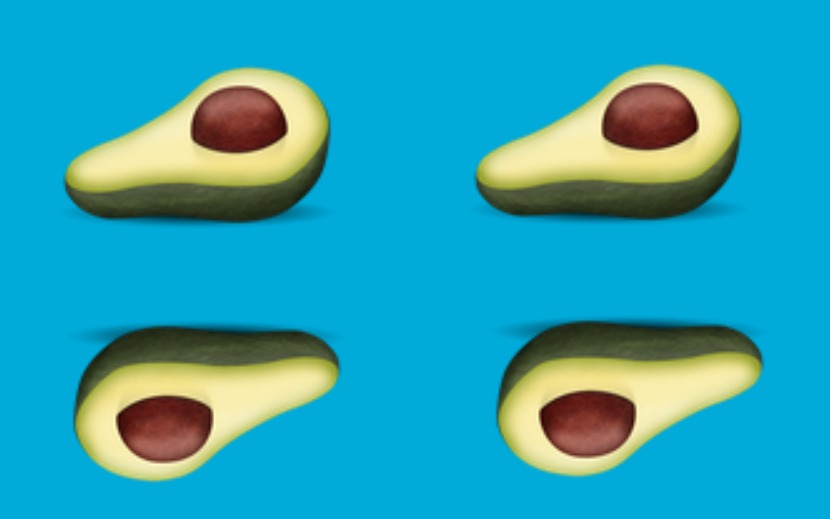 The week of June 11, 2016 was: meeting Alexander Camelton; booking a trip to Berlin, the world's playground paradise; and the best reminder that there isno better measure of our life than love. And, of course, the seagull who turned orange after accidentally falling into a vat of tikka masala.
Did you see Obamz slow jam the news?
Mash-Ups In The News:
"Don't let anyone tell you that great things can't happen in America. Barriers can come down. Justice and equality can win. Our history has moved in that direction. Now you are writing a new chapter of that story." Hillary Rodham Clinton, the first female Presidential nominee from a major party in U.S. history.
via New Yorker
We've seen before that McDonald's is an important gathering place for immigrants and other communities. The coffee is good. It's cheap. There are clean bathrooms. And you can meet your people there for free. This article reminds us to maybe not be such snobs.
via Guardian
It turns out that among the many hateful groups that prey on people through Twitter, one of the anti-semitic groups actually created a plugin that adds ((( ))) around the names of journalists who they assume to be Jewish to indicate some kind of Jewish conspiracy. And then they started attacking them. But then non-Jews and non-journalists alike put it around their own Twitter handles in solidarity.
via Vox
Stop Assuming That Families With Lots of Kids Are Religious
Whoa! We've always assumed that families with more than four kids are religious, but it turns out that's only likely to be true with Mormon families. Otherwise, it's not much more likely that they are religious than they are agnostic. Who knew?!
via Washington Post
Adidas Misspells "Colombia" in Copa America Ads
Oops. Or should we say Uups.
via Sports Illustrated
How the Death of One Unknown Man Lead to a Multinational Investigation
It's like a Bourne movie. Where did the drugs come from? There's CCTV footage in a train station!
via BBC
Olympics Allows Refugees to Compete on Their Own Team
A group of 10 athletes who are refugees from Congo, Syria, Sudan, and Ethiopia will be competing under the Olympic banner in Rio, representing the international community of refugees. We know who we're cheering for.
via Smithsonian
Finally, We Have an Avocado Emoji
There are new food emojis out and we can finally communicate only in emojis, Mash-Ups! Between avocados, falafels, paella, salad and pickles we've pretty much covered our diet.
via Munchies
Choosing a School for My Child in a Segregated City
Do we live by our principles? Do we have certain principles, but make exceptions for our own children? Journalist Nikole Hannah-Jones has done some phenomenal work on how segregation in schools, which continues to this day, affects children, but this time she dives into her choices with her own daughter in New York.
via NY Times
The Disappearing Bread of the Midwest
100 years ago there was an incredible bread tradition in the Midwest made from locally-grown wheat. It had completely disappeared…until now. Embracing our roots, every which way! Someone go try it and tell us how it tastes. Or better yet, send us a loaf.
via Saveur
Team Mash-Up is the brain trust of smart minds and savvy creators, that builds all the cool stuff you see here.