Mash-Up Round-Up: Chicken Noodle Soup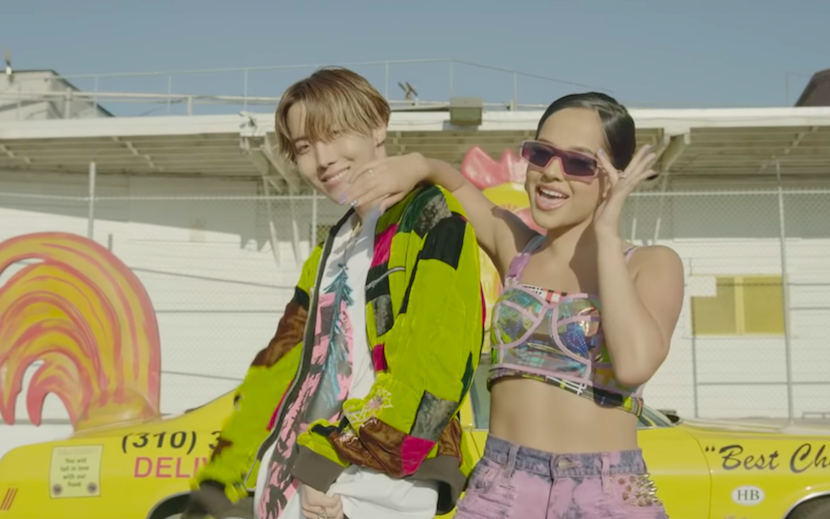 The week of October 5, 2019 was the Kelly Clarkson "Juice" cover we didn't know we needed; taking the trash out; reviewing Thai restaurants in Greenland, and the return of Chicken Noodle Soup on repeat.
Mash-Ups In The News:
Sporting events are designed to be binary. Are you on the women's wrestling team or the men's? How is that determined? Your birth certificate? Testosterone level? How "female" you look? Mack and Andraya are two transgender athletes navigating fear, anger, and non-inclusive policies.
via ESPN
Weeknight Dinner Around The World
Omelet with carrots and minced pork. Homemade pesto and trofie pasta. Plantain flatbread with chicken suya. From Thailand to France to Nigeria to Texas, see how 18 homes around the world eat dinner together.
via NY Times
43% Of White Students Harvard Admits Are Legacies, Jocks, Or The Kids Of Donors And Faculty
…and only a quarter of those students would have been accepted to the school without those advantages. Meanwhile, a judge this week ruled that Harvard doesn't discriminate against Asian Americans.
via Slate
Every year we get back on the kale train and Google knows it…because every year we have to look up how to prepare it again. But does recent data show that kale's golden age is (finally) coming to an end?
via The Atlantic
At The Russian Baths With The Big Boys Of Brawn 
Plus-size male modeling is here and we are Not Complaining. The Brawn Boys are a team, they're a crew, and they're "here to show you what's up."
via The Cut
Antonio Banderas On Death And GIFs
You know him from The Mask of Zorro, Spy Kids, that Assasins gif, or anything between, after, and before. Hear his insights on life, death, his career, and the importance of his role as Puss in Boots.
via GQ
Stop Getting Married On Plantations
Weddings are beautiful. Aesthetically, the antebellum plantations are also beautiful. But that beauty was built on human degradation. In short, Please Stop.
via The Nation
In 'Abominable,' Asian Actors Play Asian Characters. What A Novelty.
A certain Mash-Up HQ family saw "Abominable" and waited anxiously for the credits to reveal which white Disney channel stars voiced the Asian characters. Said family was pleasantly surprised.
via NY Times
Stories Of Transracial Adoptees Must Be Heard – Even Uncomfortable Ones
Many stories of transracial adoption are happy, healthy, and wonderful. But stories of transracial adoption are rarely simple, easy, or universal, and many are not the "racism solving" fairy tale they're pressured to be.
via The Guardian
New Poll Shows Most Americans Back Federal Funding Of Abortion
67% of Millennials, 70% of Latinx voters, 73% of African-American voters, 66% of independent women. Abortion is healthcare, y'all.
via Colorlines
While writing her book, "Know My Name," Chanel Miller was constantly drawing. With a film crew of almost all women, her drawings and story have been brought to life.
Team Mash-Up is the brain trust of smart minds and savvy creators, that builds all the cool stuff you see here.