Mash-Up Round-Up: The Drunk History of Harriet Tubman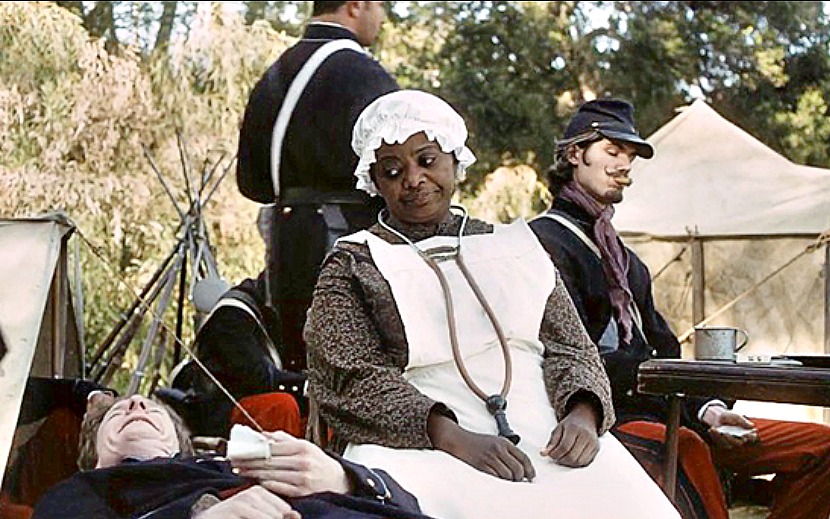 The week of October 3, 2015 was already making plans for Anthony Bourdain's new food bonanza; pledging our love for Ina, forever; and guys. Old people learning how to twerk.
Also, Mark-Paul Gosselaar is Dutch and Indonesian and gorgeous. Who knew? But as the ever-wise MO said this week, "no boy is cute enough to keep you from getting an education." Not even Zack Morris.

Mash-Ups in the News:
Immigrants make up 88% of population growth. By 2055, Asian Americans are expected to be 14% of the total population, up from 6%. Thankful that this article points out that "Asian" can mean a broad variety of ethnicities and languages. It's a big continent, y'all.
via LA Times
Oh you know just a historically accurate and hilarious retelling of Harriet Tubman's work in the Civil War. But seriously we learned so much. She was 5 feet tall. She freed at least 1000 slaves. We love you internet.
via Colorlines
"Nina's World" stars Rita Moreno and Mandy Patinkin (!) and it's about a 6-year-old Latina girl and her Mash-Up neighborhood.
via NPR
Dale Talde, a first-gen Filipino-American chef, talks about how Hot Pockets represented America to him growing up. Did you know "Hot Pocket" is a verb? And then he makes a fancy recipe for Hot Pockets which we are testing this weekend.
via Lucky Peach
There are Jewish dating apps, Christian dating apps and now a whole slew of Black dating apps. Worthwhile? Here's a review.
via Fusion
Oops we cried. A young first-gen Mexican-American, who used to help her mother clean homes, is now studying journalism at UT-Austin and interning at The Wall Street Journal. And she understands that all her fears pale in comparison to the risks her parents took for her.
via All Digitocracy
MAC Cosmetics is launching a line of make-up inspired by the original Selena, despite the fact that she died 20 years ago. We all love her because she reflected that mash-up life we are living with her English and Spanish language music. Also the music was dope.
via The Hairpin
A thoughtful essay about how much of culture and language is naturally, and beautifully, appropriated from other cultures by nature of our exposure to those other cultures. It also can reflect our own naive projections onto those other cultures.
via NY Times
Both strategically and philosophically it makes sense that HBCUs are including more Latino students. A) The goal of HBCUs is to make excellent education available to oppressed minorities and B) The Latino population is growing, and these schools have to attract new applicants!
via The Atlantic
She's a babe. Also, the whole campaign is about doing you and being Mashy, so you all will enjoy.
via The Cut
Really? You couldn't even just get the promo shot from the show to use? Instead you used a photo of another person?[Editor's note: Reminding ourselves about last week and how we all look alike according to science]
via US Magazine
Well this was charming. Everyone always thinks the all the other Indian guys are the guy from the Big Bang Theory. They aren't.
via Angry Asian Man
Team Mash-Up is the brain trust of smart minds and savvy creators, that builds all the cool stuff you see here.