Mash-Up Round-Up: Self-care for Toddlers + Samin Nosrat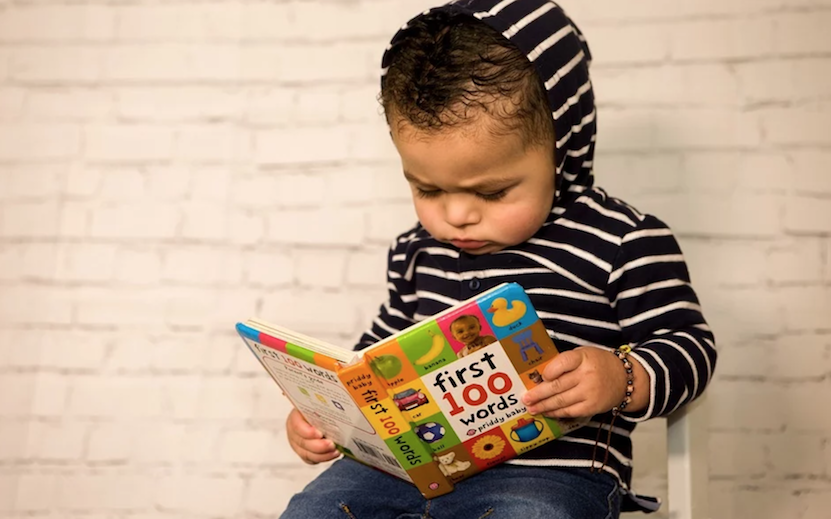 The week of February 29, 2020 was the return of the Fyre Festival; our best self-care tips for toddlers; and a heartrending treatise on the industrial complex designed to keep women unhappy. Love yourselves, fam.
Why Candidates Love The 'Ethnic Food' Photo Op
Biting into a tamale, salsa mixed with ranch, a boba stare-down — for decades our presidential hopefuls have eaten our food, always with mixed results and a crucial question: Is someone more electable because they know how to eat tacos?
via LA Times
Why Hawaii Continues To Keep Fluoride Out Of Its Drinking Water
Some claim fluoride in our drinking water is to thank for better dental health. 71% of Americans receive fluoridation through their public water systems. Hawaii has some of the worst oral health in the nation. Hear the opposing sides of this complicated fight.
via Civil Beat
Andrew Zimmern Sharpens His Voice In The Deeply Political 'What's Eating America'
If food is, in Zimmern's words, "how we find common ground," then this series' potential lies in how it — like Anthony Bourdain's Parts Unknown — can use food as a window into some of the most challenging issues of our time.
via Eater
When he's not planning his own church or running for president, Kanye spends time at his ranch and with residents of Cody, Wyoming. Why? What? Where? Try to understand along with us.
via NY Times
A Black Neighborhood Finds The Slave Ship That Brought Their Ancestors To America
Clotilda was the last known slave ship to arrive on U.S. shores. The ancestors of Africatown, Alabama, were smuggled onto the ship. Watch as their descendents wrestle with this symbol of the trauma and horrors.
via Washington Post
Scottish Parliament Approves Free Sanitary Products For Women
..and it's the first nation in the world to do so. Access to menstrual products is a right. Period.
via Reuters
The Invisible City Beneath Paris
The Room of Cubes. The Boutique of Psychosis. The Monastery of the Bears. This is the unbelievable story of a labyrinthine map, a world of tunnels, and the journey to explore them.
via New Yorker
What It Looks Like When A Hospital Erases $11.9 Million in Medical Debt
Methodist Le Bonheur hospital was exposed for suing more than 8,300 people (many low income) for unpaid hospital bills. Thoroughly "humbled," the lawsuits were dropped and debt was erased. People shouldn't fear medical debt more than medical illness. They shouldn't be afraid to test for coronavirus because it'll cost thousands.
via Propublica
"I Fail Almost Every Day": An Interview With Samin Nosrat
The author of "Salt, Fat, Acid, Heat" welcomes us into "the house that Netflix bought" and gets into her handle on fame, her second cookbook, and feeling nostalgia for a place only our immigrant parents know.
via New Yorker
"Go Back To Your Country" Is Heard More And More. Here's A Powerful Reply
When she wouldn't stand up for the national anthem, the 17-year-old Mexican American Mash-Up student was told "go back to your country." By her teacher. Yeah. Her fellow students banded together, took action, and are fighting back. We ❤️ Gen Mash-Up.
via Mother Jones
Team Mash-Up is the brain trust of smart minds and savvy creators, that builds all the cool stuff you see here.