Mash-Up Round-Up: Thanks + Giving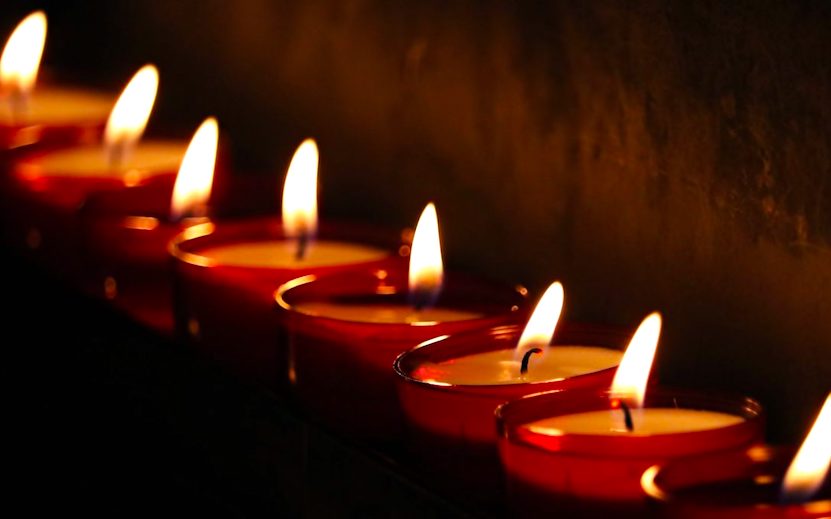 We are thankful for all of you, our Mash-Up community. We are creating a better future together. And eating good food along the way.
In Mash-Up America, no Thanksgiving table looks the same. Francis Lam of The Splendid Table and writer Nishta Mehra talk about ordering Chinese takeout along with roasting the turkey, and other ways Mash-Ups find what America tastes like for them.
(ALSO: Scroll down this page for our best Mash-Up Thanksgiving recipes!!)
Congee For The Days After Thanksgiving
BY JUSTIN TANG
The air is getting colder, lips are getting chapped, and our urge to hide in bed is getting stronger. In other words, Peak Congee Season is almost upon us.
Thanksgiving: Gratitude, And White People Food
BY NISHTA MEHRA
Sometimes Thanksgiving means Chinese takeout and Turkey Adobado With Guava Glaze (see above!) but sometimes it means taking a "when in Rome" approach to Thanksgiving — and eating like white people.
Saying Grace: Staying True To Who You Both Are
BY KATHLEEN EHRLICH
Kathleen is Catholic and Steven is Jewish. They've been married for more than a decade. Here's how they navigated her family's tradition of saying grace to include Steven, and creating their own traditions along the way.
Podcast: Holiday Etiquette Edition
Holidays are always kinda awkward. But Mash-Up holidays? They can take it to the next level. Black-Queer-Christian Mash-Up R. Eric Thomas (the funniest person you've read) helps us answer your holiday etiquette questions.
How To Get Rid Of Relatives Who Won't Leave Your House
BY MAJA SVRAKIC
If you're on holiday hosting duty this year…read up!
Podcast: How To Be … An Optimist With Alan Yang
Gratitude and optimism go hand in hand, so here's the podcast episode we've gone back to again and again, whenever we need a little positivity pick-me-up.
Team Mash-Up is the brain trust of smart minds and savvy creators, that builds all the cool stuff you see here.