Mash-Up Round-Up: Mormon Utopia in Vermont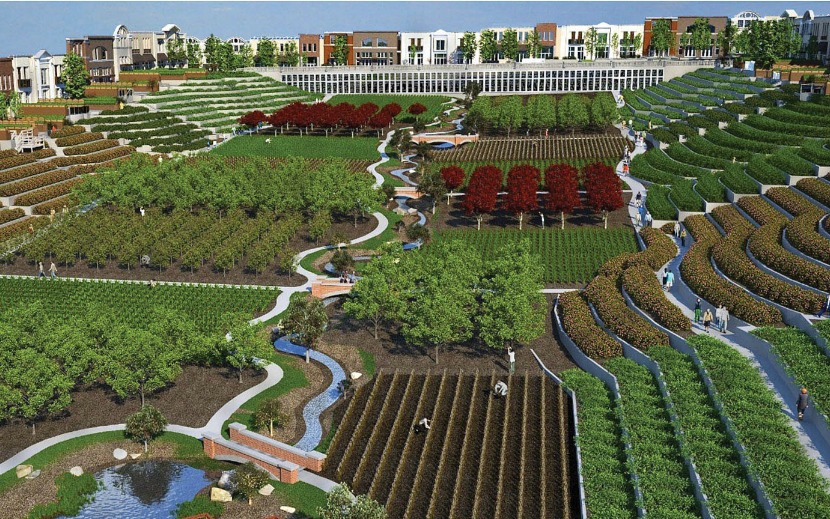 The week of July 30, 2016 was celebrating the jobs we love; slurping turmeric; and honoring The One and Only True Diva, Mariah Carey.
RIP, Miss Cleo. Who will we call now?
Mash-Ups in the News:
MJ is notoriously apolitical, but this week he expressed his deep sadness and concern about police brutality in the Black community. He also announced gifts to a new community-oriented taskforce at the Police Chiefs organization, as well as the NAACP legal defense fund. Covering all bases, in a great way.
via The Undefeated
It's in the model of one of Joseph Smith's visions. Vermonters are pissed. TBH the utopia looks pretty dope (thus the name).
via Bloomberg Businessweek
If you are a feminist and love watching gymnastics (us) and want to remain ignorant of the horrible lifelong toll on gymnasts' bodies and their psyches, maaayyybeee don't read this.
via New York Mag
#Longread: As you may know, since 2008, Asian Americans have been the largest immigrant group to the U.S. This fascinating read follows the ways in which Democrats have courted the Asian American community while Republicans have pushed them away. 73% of Asian Americans voted for Obama in 2012, the largest percentage after Blacks. Of course, Asian Americans are not monolithic. While Indian-Americans are becoming more Democratic, Vietnamese-Americans are becoming more Republican.
via American Prospect
You can choose dates by skin tone. If that weren't bad enough, the language describing the lighter skin tones clearly indicates the creator's bias towards lightness. It's called colorism, and it makes us sigh.
via The Root
What's better than a gold medal? Getting out of compulsory military service. Except that's not how everyone else in South Korea feels about star athletes getting exempt from service!
via NY Times
You got that pancit? LA County has the largest population of Filipinos outside of the Philippines. It's time to get down with the deliciousness that is Filipino food.
via Saveur
Colin Powell, son of Jamaican immigrants (plus former Secretary of State and head of Joint Chiefs of Staff), FTW:
"We are all immigrants, wave after wave over several hundred years. And every wave makes us richer: in cultures, in language and food, in music and dance, in intellectual capacity. We should treasure this immigrant tradition, and we should reform our laws to guarantee it.
In this political season, let us remember the most important task of our government: making Americans. Immigrants — future Americans — make America better every single day."
via Wall Street Journal
This amazing study, complete with beautiful maps, shows the geographic origins of all of our food and crops and diets. Let's just say it's not a wonder that everyone at Mash-Up HQ loves cabbage.
via International Center for Tropical Agriculture
This week in Michelle Obama's powerful convention speech, she said: "I wake up every morning in a house that was built by slaves." By the way, those are the facts. In response, Bill O'Reilly says that those slaves were actually "well-fed and had decent lodgings." Um, no. Just no. Do you know what a slave is Bill O' Reilly? Nooooooooo.
via Vox
Team Mash-Up is the brain trust of smart minds and savvy creators, that builds all the cool stuff you see here.