Mash-Up Round-Up: Crazy Rich Asians, Period.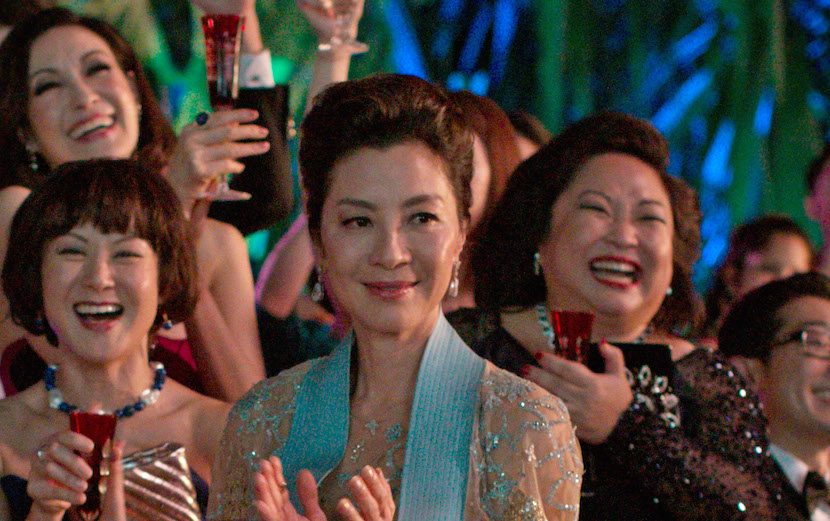 The week of August 11, 2018 was Kathleen Turner being the GOAT; Missy Elliott discovering her funky white sister; and "Straight Outta Compton" turning 30, which Cube just couldn't believe.
Mash-Ups In The News:
This is a whole new definition of flawless: The ability to speak honestly about getting tripped up by unrealistic expectations about postpartum bodies, surviving heartbreak and disappointment, and singing the national anthem wrong. There's nothing more beautiful than truth, and that's why she's still and always will be the queen.
via Vogue
Good News: Bananas Have Been Solved
A Korean grocery chain has figured out how you can have a perfectly ripe banana every day of the week. Extra? Maybe. Genius? Definitely.
via Grub Street
Crazy Rich Asians Isn't About Money, It's About Entitlement
Stephanie Foo explains that the movie of the summer is about rich people, sure, but it's also about the biggest privilege of all: The ability to be unapologetically, wholeheartedly, yourself.
via Vox
Now The Trump Administration Wants To Limit Citizenship For Legal Immigrants
We don't have complete details yet, but the policy will reportedly make it harder for immigrants living legally in the U.S. to obtain citizenship. In particular, it will target those who have used programs like Obamacare, food stamps, or CHIP (the children's health insurance program). More than 20 million people could be affected — and immigration attorneys are preparing for battle.
via NBC News
The Cognitive Biases Tricking Your Brain
There are 100 different biases that affect the way we see ourselves and the world around us, and therefore the way we act, react, and make decisions. Okay, so we know we're biased, but is there anything we can do about it?
via The Atlantic
Revealing The Lives Of Black Fathers
From the Lens section, an excerpt of photographs from Robyn Price Pierre's new book, "Fathers," which explores the fullness of Black fatherhood and challenges stereotypes of Black men.
via New York Times
Did I Make Chinatown, Or Did Chinatown Make Me?
"Each time I emerge from the subway station at Canal, I disappear. I can zip up the small streets, past megaphone-wielding tour guides as they pass out plates of dumplings. I know where to strategically hop over the bouquets of swords that overtake the sidewalk. Nobody bats an eye. That feeling of belonging is magical and consoling. Though, it does come with responsibilities."
via The Cut
Women Of Color Face A 'Concrete Ceiling'
Indra Nooyi recently stepped down as CEO of PepsiCo, shrinking the already small pool of women running Fortune 500 companies. Women of color face an especially daunting path to the corner office. Lack of mentorship and risk-averse boards hinder their progress, but building strong networks and holding those in power accountable could help turn the tide.
via CNN
How To Find A Therapist Who Understands Oppression And Intersectionality
A good therapist is hard to find. A good therapist who identifies as LGBTQ+ or as a person of color is really hard to find, which creates additional barriers when people try to connect with someone they trust. This resource (written by a therapist!) contains a list of questions you can use to make sure your mental health care provider gets it. By which we mean: Gets you.
via The Establishment
Rashida Tlaib, With Primary Win, Is Poised To Become First Muslim Woman In Congress
Meet your new favorite politician: Rashida Tlaib. She's a Detroit native, daughter of Palestinian immigrants, former Michigan state legislator, and the oldest of 14 children. And what does she plan to do in Washington? "I will fight back against every racist and oppressive structure that needs to be dismantled." Now that's a campaign promise.
via New York Times
Full Frontal Crashes Sean Spicer's Book Tour 
And it is every bit as delightful as you hope.
via New York Magazine
Team Mash-Up is the brain trust of smart minds and savvy creators, that builds all the cool stuff you see here.