Mash-Up Round-Up: RIP RBG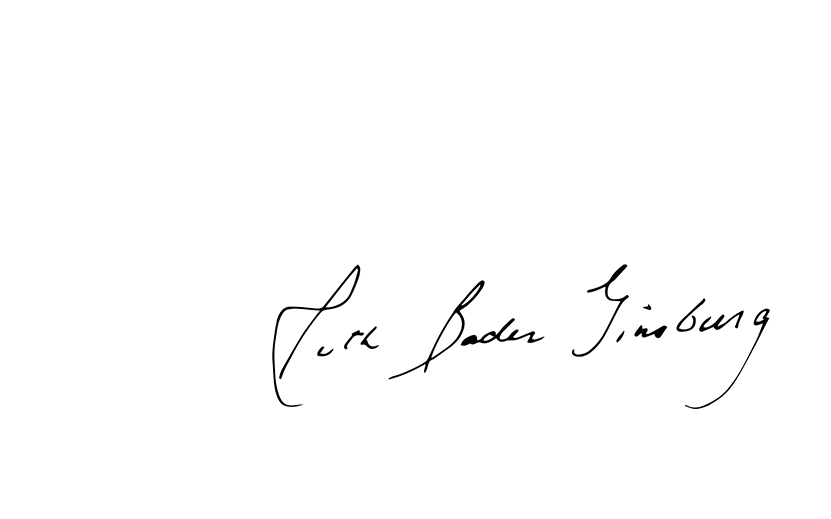 The week of September 19, 2020 was giving our respects to the best. Justice Ruth Bader Ginsburg, may you rest in peace and rise in power. We promise not to let you down.
L'Shana Tova, friends. As we step into the Days of Awe, we wish for you nothing but resilience and light and sweetness, wherever you can find it. Happy New Year.
The Story Of The Underground Railroad To Mexico
Scholars are piecing together a largely forgotten part of American history: a network that helped thousands of Black slaves escape to Mexico, where slavery had been abolished a generation before.
via AP News
Whistleblower Alleges Forced Hysterectomies Of ICE Detainees
Beyond horrifying. In addition to poor medical care and unsafe work practices, the whistleblower Dawn Wooten's complaints expose a disturbingly high rate at which hysterectomies — the surgical removal of the uterus — are performed on immigrant women detained at this facility.
via NPR
What Is 'Friluftsliv'? What We Can Learn From Norwegian Outdoor Living
Friluftsliv, open-air living, a commitment to celebrating time outdoors, no matter the weather. After a spring and summer going outside to escape quarantine, the incoming fall and winter doesn't have to mean change. "There's no bad weather, only bad clothing!"
via Nat Geo
Nearly Two-Thirds Of Young American Adults Unaware 6 Million Jews Killed In The Holocaust
A new survey of adults aged 18-39 has revealed shocking levels of ignorance about the Holocaust. 23% said they believed the Holocaust was a myth or had been exaggerated. Meanwhile, neo-Nazi police officers are getting exposed in Germany.
"The results are both shocking and saddening, and they underscore why we must act now while Holocaust survivors are still with us to voice their stories."
via The Guardian
The Bunker Magnates Hate To Say They Told You So
When the world ends, will your bunker be ready? Rest assured, there will always be someone to sell you one. In the age of conspiracy capitalism, the American bunker business is booming. A necessity, a security blanket, a necessary security blanket? 2020 might tell.
via The Atlantic
"It's real. It's not going away. I said this before, but Obama becoming the president, it's progress for white people. It's not progress for Black people….Humanity isn't progress — it's only progress for the person that's taking your humanity."
via NY Times
How Climate Migration Will Reshape America
When this year's unprecedented fire season comes to an end, questions will still loom. How bad will the next year be? Is it finally time to leave for good? Among the devastating consequences of global warming are hundreds of millions of climate refugees across the planet — and America is no exception.
via NY Times
Novelist Rumaan Alam on his new thriller
Rumaan Alam, first-gen Bengali American Mash-Up, novelist, and essayist (who joined our pod to talk about raising Generation Mash-Up) has a new book poised to be the biggest title of the fall.
In Leave the World Behind, "a white family staying at a Hamptons Airbnb is startled when the Black owners knock on the door." It's a story that takes on the delusion at the heart of whiteness, "the belief that people of color don't belong in your space, even when you're the interloper."
via Vulture
Buying Myself Back. When Does A Model Own Her Own Image?
Emily Ratajkowski was sued for sharing an Insta post of her own image. Her image has been sold as Richard Prince originals. It's an infuriating, difficult, and wrenching essay about the men who controlled and coerced, owned and profited off her image throughout her career. It's a must-read.
via The Cut
Team Mash-Up is the brain trust of smart minds and savvy creators, that builds all the cool stuff you see here.