Mash-Up Round-Up: The Cambodian Donut Monopoly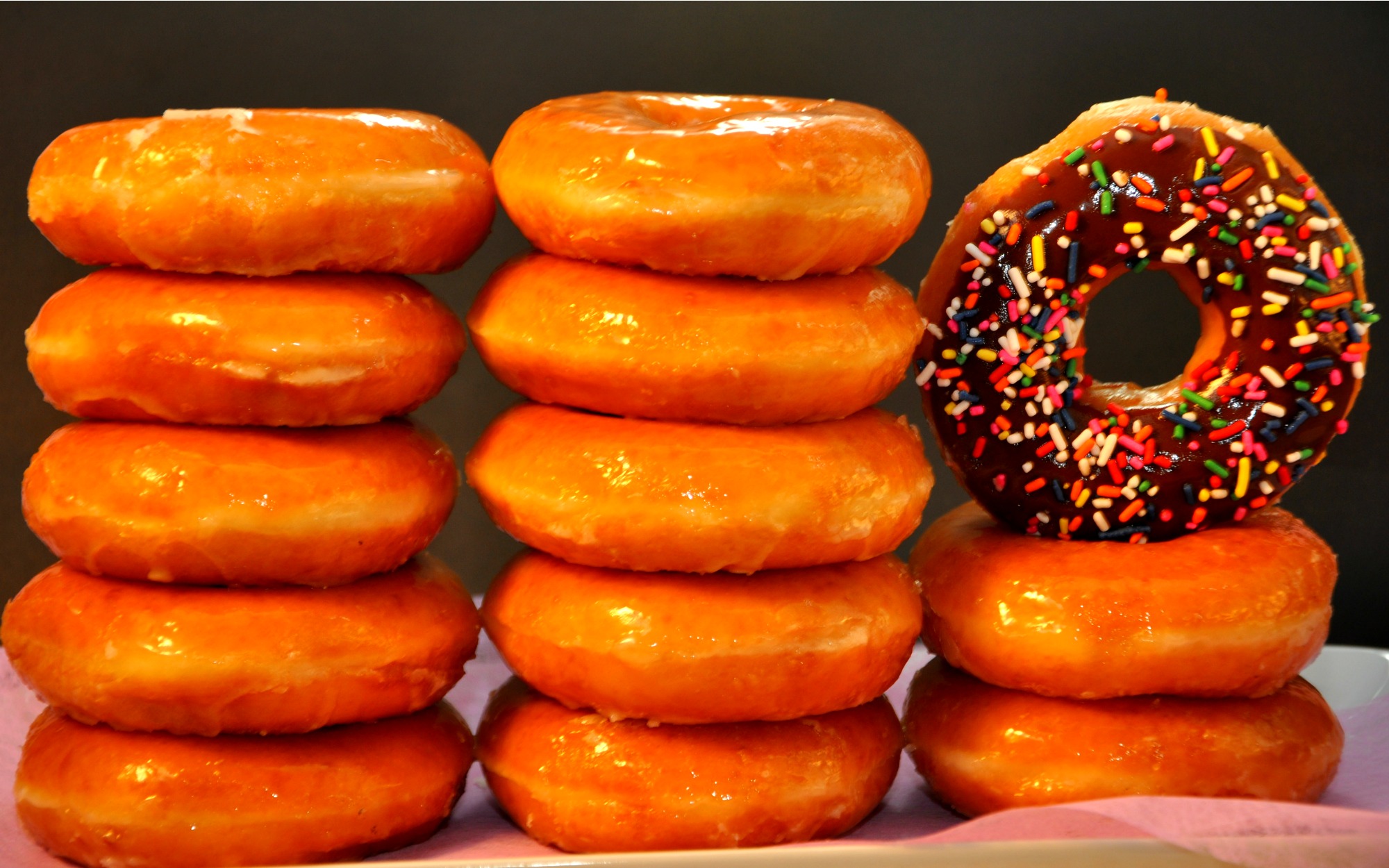 The week of April 25, 2015 was trying to figure out if we're fleek or not; knowing that Julia Louis-Dreyfus will always be fuckable; mourning our first love, Gilbert Blythe; and remembering that we are all Lakshmi Singh.
Mash-Ups in the News:
We laughed so hard just reading this article, an interview with the original cast, and remembering all of our favorite characters. This film captures the humor, fatalism, pain and joy of everyday life, especially in the hood. Bye Felicia!
via Buzzfeed
China May Have to Live Without Funeral Strippers
Have you every worried that not enough people would show up to a funeral you were planning? Now you have a wonderful new draw: Funeral Strippers! But act fast, because the Chinese government is cracking down on them for moral turpitude.
via Wall Street Journal
"First Gen" Is the Funniest Web Comedy You're Not Watching
Oh my do we relate to this show about a first gen Nigerian-American who leaves medical school to become a comedian. Love love love.
via Daily Beast
What Religious Americans are Most Supportive of Gay Marriage? Buddhists and Jews
This fascinating chart breaks down support for gay marriage by religion. Go Buddhists (84% approval) and Jews (77% approval) but more surprisingly, Go Catholics! 60% approval and growing! Bending towards justice indeed.
via Vox
Aziz Ansari to Launch New Netflix Comedy Series
Pre-emptive new favorite show alert: a semi-autobiographical show from Aziz and a super Mashy cast (+ Clare Danes) is coming to Netflix. Can't wait.
via Deadline
Ever Dreamed of A Ramen Noodle Bath? Us Too
A spa in Japan has a signature ramen noodle bath because apparently the collagen in pork broth is great for the skin. This is not our personal experience with pork broth (see: break outs) but we are all for innovation. And ramen.
via First We Feast
Michael B. Jordan Schools Jimmy Kimmel on Interracial Siblings
In the new Fantastic Four, Michael B. Jordan (swoon) and Rooney Mara are siblings. All anyone wants to ask him is how that is even possible?! How can you have black and white siblings?! This annoys him.
via Mary Sue
90% of all independent donut shops in California are owned by Cambodians. It began with one Cambodian refugee who started a donut shop, and in a Mash-Up tale as old as time, many others followed suit.
via Lucky Peach
Emoji News: Americans Like Eggplant, Canadians Like Poop
Even emojis have cultural nuance. The company that makes our phone keyboards has amazing data! Russia obviously uses the snowflake emoji the most.
via The Atlantic
The Difference Between Eastern and Western Learning
In some Asian cultures, the concept of struggle and hard work is central to how people learn, whereas in the US this kind of struggle is considered an indication that you aren't that smart.
via KQED
Only 6% of Mainstream TV Actors Are Asian
This 6% number is actually pretty close to the total U.S. Asian population of 5.6%, but think about the fact that a large percentage of these shows are based in New York or California where the Asian populations are 12% and 14.9% respectively, and you realize how under representative it is. In great news, networks are touting next fall's pilot diversity!
via Fusion
A Korean Adoptee on Searching for Her Birth Family
She didn't know it's something she wanted until she gave birth herself. And then there are these unfortunate things that her white relatives have said to her.
via The Toast
Team Mash-Up is the brain trust of smart minds and savvy creators, that builds all the cool stuff you see here.