Mash-Up Round-Up: Never Too Old For Sex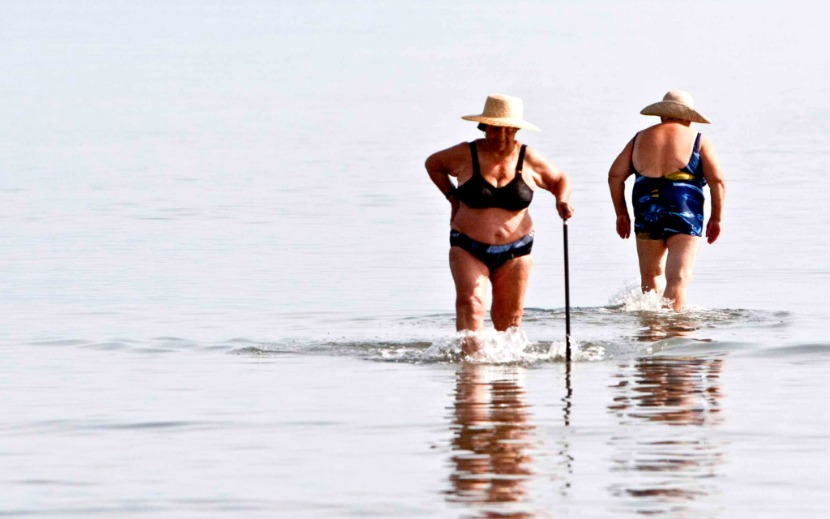 The week of July 16, 2016 was thinking Pokémon Go sounds terrifying; Forever #TeamJennifer; And also.WE DIDN'T KNOW DUBYA COULD DANCE LIKE THAT. Watch this. Try not to cry.
To quote the illustrator Sandra Boynton, "So much darkness. Offer whatever light you can." Light and love to Nice.
Mash-Ups in the News:
Generational divides are very real, and particularly evident in many Mash-Up families. A group of first-gen Asian Americans started a crowdsourced letter to help communicate with their parents why they feel a moral and ethical responsibility to support the Black community to achieve justice. Hundreds of people joined in. The letter is beautifully written and incredibly moving. The astounding supporting document also has tools and resources — including language to use, history, context — in many different languages and has expanded beyond Asian Americans to many other first-gen communities.
via Angry Asian Man
What Do You Call The Corner Store?
Bodega, packie or konbini? Or maybe a pulperia. We all live and die by our corner store.
via Atlas Obscura
You're Never Too Old For Sex At This Jewish Nursing Home
Hi, we are already securing our future spot at the Hebrew Home in the Bronx. They set up a dating service called G-Date (Grandparents date) and they totally help new couples live on the same floor. Some couples are taking it way too far by making out in the cafeteria. Go Granny go! Semi-related: According to OKCupid, Liberals don't think orgasms are a priority. Say what?
via New York Times
America Invests Almost Nothing In Its Children
#Longread: Basically, the more we invest in children, the less we need to invest later in life. Early childhood support and education (and more supported parental leave) is CRITICAL and the U.S. ranks 35th in the developed world for early childhood education enrollment. That's appalling.
via Atlantic
Mental Illness? Or Demonic Possession?
Just the story of an Ivy League-educated psychiatrist who also identifies and treats demonic possession. NBD. Wonder what he'd think of the world's most-instagrammable cult?
via Washington Post
As writers and historians look for moments in American history that are analogous to the current moment of racial tension in this country, Rebecca Traister argues that 1919 is the best comparison. Black soldiers were returning from WWI only to find Jim Crow laws and increased racism in the North. But for one of the first times in history, that racism was met with a Black resistance movement.
via New York Magazine
America's Food And Drink Obsessions For The Past 40 Years: Wine Coolers, Anyone?
We're playing a game called "what's the obsession of the year you were born in" and it turns out Mash-Up HQ is very goat cheese salad and crème brûlée, but on the cusp of kiwi and penne alla vodka.
via Good Housekeeping
It is critical that we all see this. You know when, on the rare occasion you are around people who have completely different political points of view from you, you think: "But where are you getting this crazy information?" This tool from the Wall Street Journal allows you to pick a topic and then see the headlines that a conservative person sees in their social media/newsfeeds versus what a liberal person sees. No wonder it's so hard to have a thoughtful dialogue!
via Wall Street Journal
The American Promise In A Free Refill
The brilliant Palestinian-Israeli writer Sayed Kashua writes this gorgeous essay about what it feels like to move to America and be completely lost…and then to discover the free refill. Also, please watch his TV show Arab Labor, stat.
via New Yorker
Team Mash-Up is the brain trust of smart minds and savvy creators, that builds all the cool stuff you see here.