Mash-Up Round-Up: You're Saying Chrissy Teigen's Name Wrong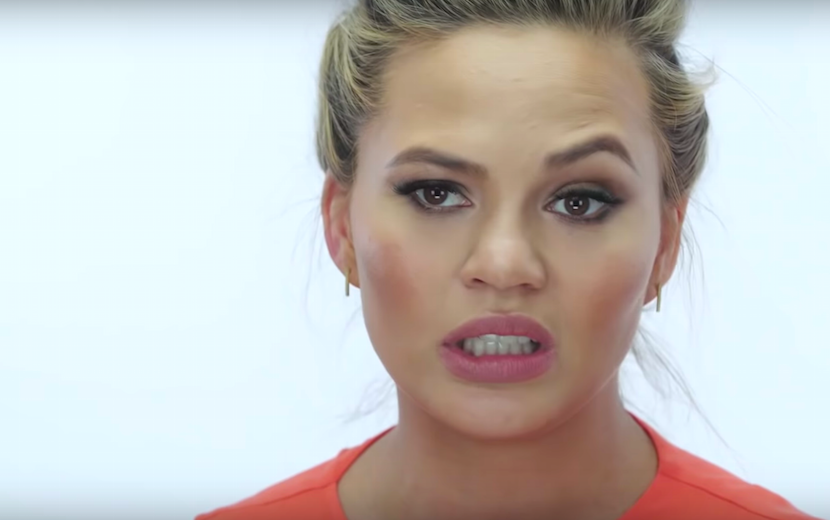 The week of September 22, 2018 was a reminder that somewhere, a Mash-Up is practicing; becoming less confident about flying Cathay Pacific; and holy crap, we've been pronouncing Chrissy Teigen's name wrong this whole time.
LA Mash-Ups: Join us on Tuesday September 25 at the Hammer Museum to talk about how language and our mother tongue affects how we walk through the world … including our ability to save money! With comedian Marcella Arguello, VICE News journalist Dexter Thomas, and professor Keith Chen. Oh and a DJ playing cumbia and hip hop…details here. It's Free!
1. Young Latinos are largely U.S. born. 2. More mash-up marriages. 3. English is on the rise but we're mostly keeping it bilingual.
via Pew Research
The First Major K-Pop Song Entirely In Spanish Is Here
GOT7 are one of K-pop's mashiest boy groups. The gang was so moved by the connection and love they felt from their tour in Latin America, they made a Spanish-language version of their new single. Spanish-language pop + K-pop = our newest obsession.
via Remezcla
The Love Of Korean Cooking I Share With My White Mother
Noah Cho's Polish-American mother filled pots with kimchijigae and galbitang. Years later, Noah is making her juk, the pan-Asian rice porridge that parents give their sick children. It's a beautiful story about the memories carried by food, and the virtue of food that makes you sweat.
via Catapult
How Maya Rudolph Became The Master Of Impressions
"God would look like Maya Rudolph" is a truth we want tattooed on our foreheads.
From growing up in the 70s as part of the mixed-kid "secret society" to trying out different identities and being met with applause on SNL — Maya Rudolph is a blank canvas, the closest friend you've never met, and whoever she can twist her voice and face to become.
via New York Times
When their children when missing, the Long Island police wrote off the families of these immigrant teens as runaways. These mothers kept looking, and were brought into the world of the street gang MS-13, who preyed on the Latino community as police looked the other way.
via Propublica
U.S. Loses Track Of Another 1,500 Migrant Children
The Trump administration can't account for the whereabouts of nearly 1,500 migrant children who were placed with sponsors. Sound familiar? This is in addition to the 1,474 migrant children they lost track of in April.
via New York Times
Everything You Know About Obesity Is Wrong
"If you looked at anything other than my weight, I had an eating disorder. And my doctor was congratulating me." The medical community (and the world) like to blame fat people for being fat, and it's ruining us all. FACTS: Dieting doesn't work. Health and weight are not synonymous. Nearly half of 3-6 year old girls say they worry about being fat. THOSE ARE BABIES.
via Huffington Post
Does refusing to "debate" with fascists make you the real fascist? Hmmmmm NOPE. Debating implies both sides have things worth hearing, and when one side is nothing but hatred, bigotry and white supremacy, there's no point handing them a platform. Mash-Up Rule Numero Uno: Say no to assholes.
via Longreads
LeBron James Teams With Ryan Coogler For 'Space Jam' Sequel
Are we being punked? This is too good to be true. For the most anticipated movie of all time, LeBron James is teaming with the director of the best movie of all time:
"The Space Jam collaboration is so much more than just me and the Looney Tunes getting together. I'd just love for kids to understand how empowered they can feel and how empowered they can be if they don't just give up on their dreams. And I think Ryan did that for a lot of people." – LeBron James
via Hollywood Reporter
Team Mash-Up is the brain trust of smart minds and savvy creators, that builds all the cool stuff you see here.